Armpro Drill Bit Sharpener Machine
Armpro drill bit sharpener machine use a simple type of operation design, without any grinding experience can also quickly work, whether you are small and medium enterprises, family workshops, personal repair, all can achieve satisfy grinding results.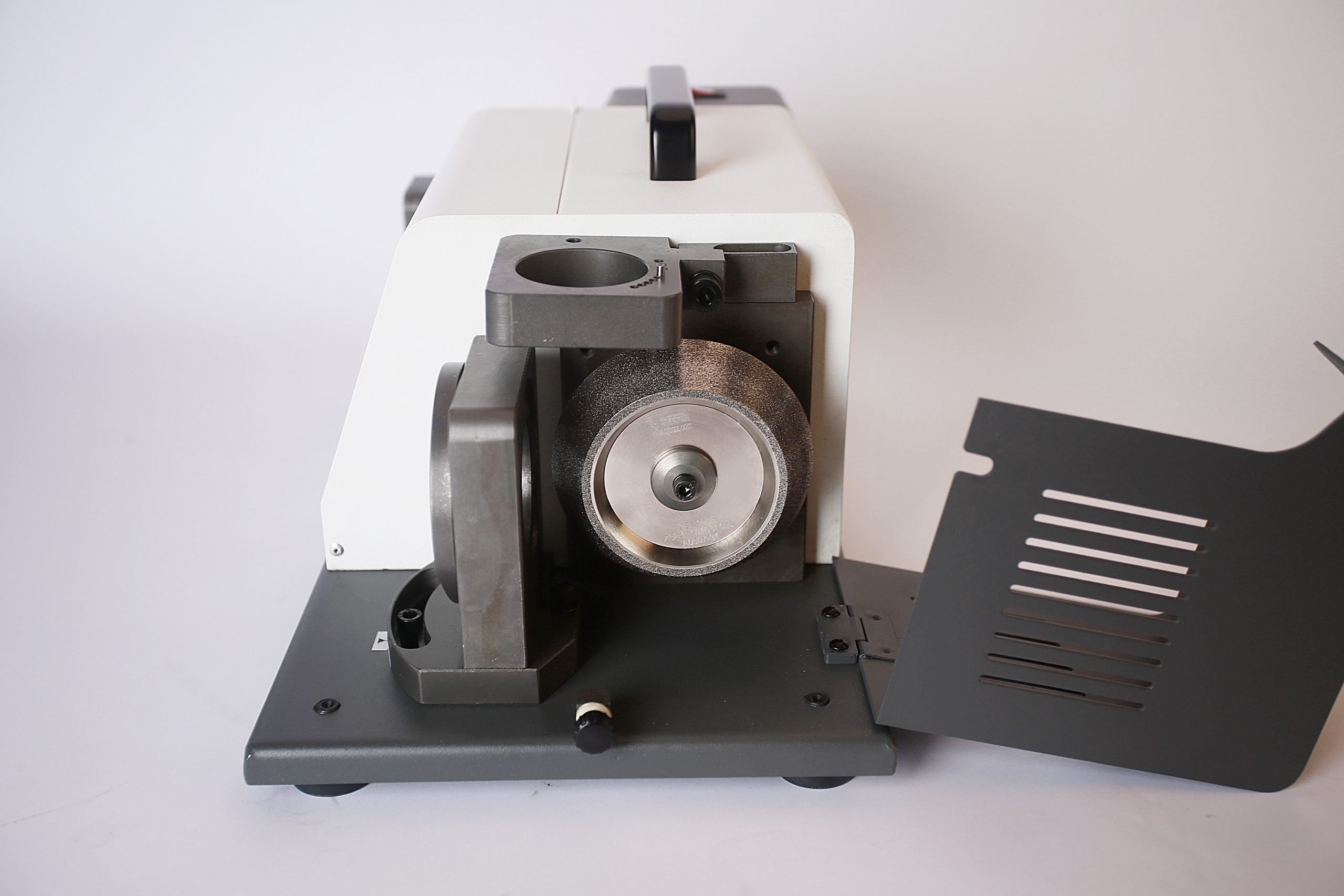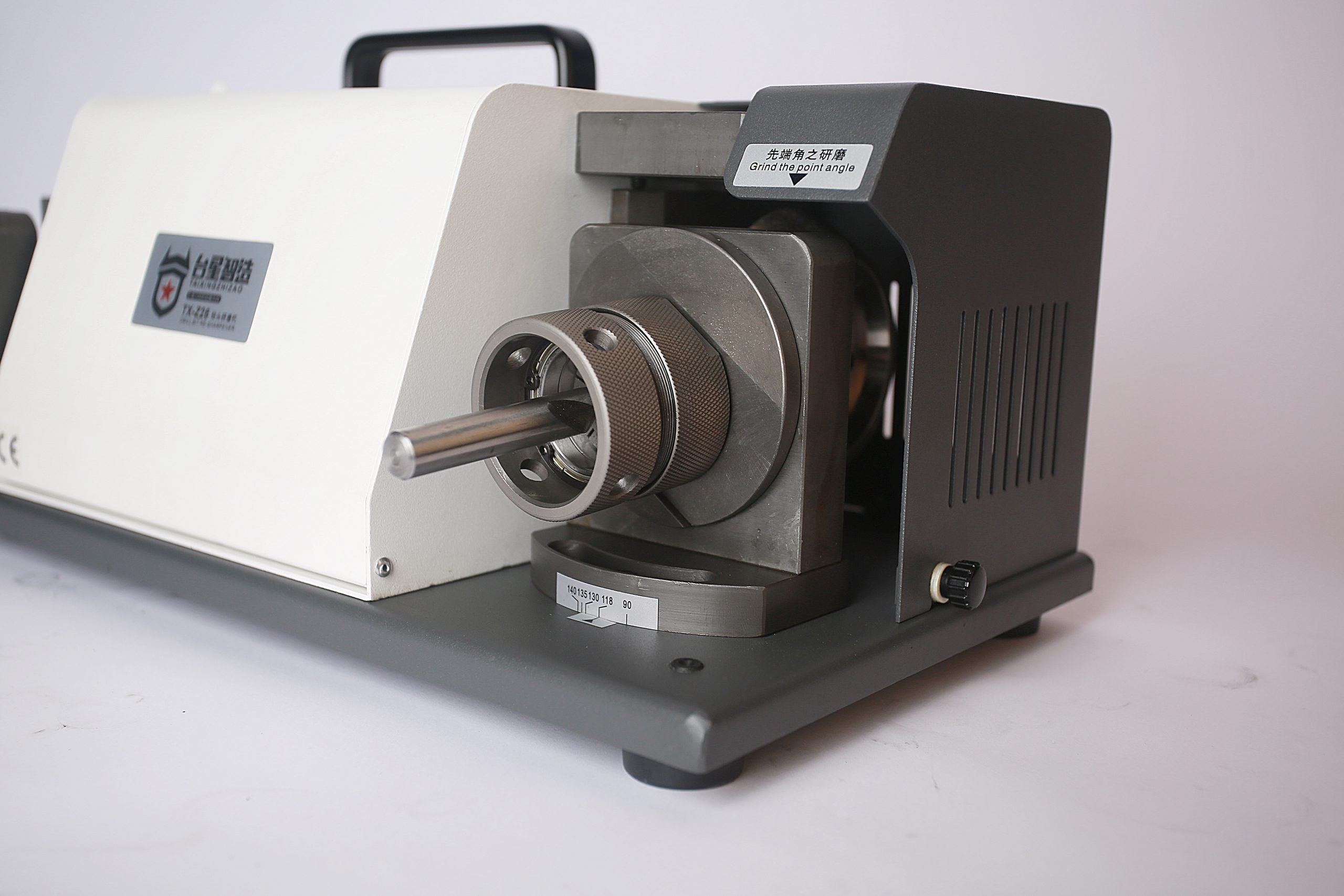 Armpro Drill Bit Sharpener Machine Videos
Welcome to Visit Our Drill Bit Sharpener Machine Factory
Welcome customers from any country come to visit us, we can show you the Drill Bit Sharpener Machine workshop, and show the Drill Bit Sharpener Machine production site.
Drill Bit Sharpener Machine:The Ultimate Buying Guide in 2021
A Drill Bit Sharpener is very useful for giving shape, surfacing, or sharpening to different metal items. If you have ever experienced working with drill machines, then you must know that if your production rate is set on one drill machine then it is hard to replace it with another one.
Drill Bit Sharpener is quite good enough to regain any kind of drill work with metal elements because with the passage of time these drills become dull and stop giving you the peak production environment.
Here I am going through all the necessary information about the Drill Bit Grinder like the working, features, uses etc.
Add a header to begin generating the table of contents
1.What is Drill Bit Sharpener Machine?
Drill Bit Sharpener 
A drill bit sharpening apparatus was designed to sharpen the points of bits having differing point angles and differing diameters.  It is very useful for giving shape and sharpening to different metal items.
This is ideal for use with any standard bench grinder and that grinding attachment provides quick and precise sharpening of 3-19mm (1/8-3/4") with a 75mm minimum length. Aspects of an angle gauge with presets at 41° (countersink), 49°, 59°, 68° and 88.
2.Explain different types of Drill Bit Sharpener Machine?
These are some of the major type of the drill bit sharpener machines.
Drill Doctor 750X Drill Bit Sharpener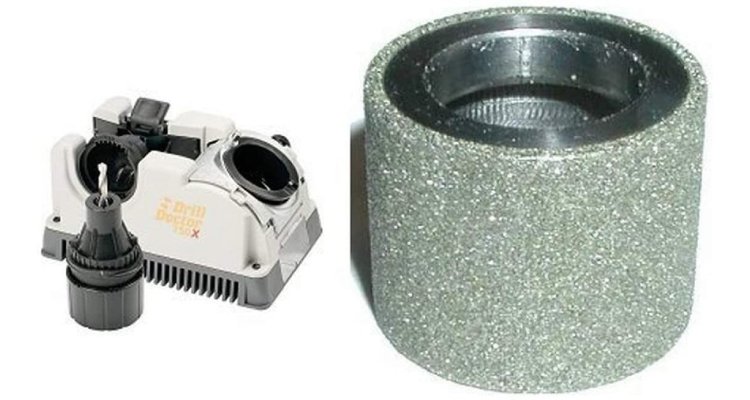 DD750X 
For an electric bench top drill sharpener that allows us to get the most out of our old drill bits, the Drill Doctor 750X is best and worth a look. We can adjust the 750X for any angle between 115 and 140 degrees, which means this sharpener can handle any angle almost of any type. To create a sharp point to drill accurate holes, an edge on the end of the bit is created called a "split" bit.
The Drill Doctor 750X will sharpen drill bits as small as 3/32-inch and up to 3/4-inch, which make it versatile for any drill bit a Dyer is likely to use for all types. It also available in a diamond wheel, so grinding fresh edges on carbide bits is not a big problem.
Advantages
Sharpens bits ranging from ³⁄₃₂ to ¾ inch
It can repair edges on broken bits
Upgraded model for bigger drill bits
Disadvantages
Takes some practice to achieve correct angle
Split point feature is difficult to use
Tormek DBS-22 Drill Bit Sharpener
If you're looking for a bench grinder attachment that can help to take your expensive drill bits from dull to unbelievably sharp bits , the Tormek DBS-22 is worth checking. This drill bit sharpener can adjust angle from 90 degrees to 150 degrees and features an adjustable split angle.
The result is a completely shocked and custom drill bit because of both incredibly accurate and fast cutting sharpeners. It can handle drill bits as large as 7/8-inch and as small as 1/8-inch which provide an excellent range to work with this bit. This jig can be used with any type of drill bit, but while using this bit must be sure that you use a diamond grinding wheel for carbide bits.
Pros
Predetermined angles help improve accuracy  precision
Symmetrical cutting of  edges every time
Makes facet points of number four or extra performance
Sharpens bits ranges from ⅛ to ⅞ inch
Cons
Somewhat complicated to learn at first
General Tools 825 Drill Grinding Attachment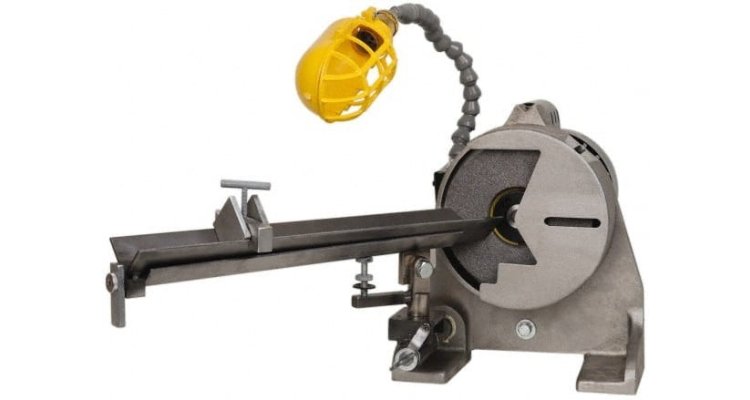 Drill Bit Sharpening Attachment 
While having a bench grinder, the General Tools 825 Drill Grinding Attachment is an affordable and best way to take care of dull drill bits piles. This jig uses the side of your grinding wheel to create sharp edges on old drill bits and bolts to your worktop.
It will work for bits between 1/8-inch and 3/4-inch and is suitable for many different drill point angles. It has several adjustments out of one which adjusts the height of your drill bit.
This adjustment of drill bits allows us to creep up on the perfect angle slowly for maximum accuracy of sharpener. To create a perfect centered point, you can simply roll the bit over between every pass.
Pros
Works at any angle and on countersinks as well
Pivoting the  neck grinds both sides of the bits
Works on drill bits from ⅛ inch to 1½ inch
Cons
Only works as attachment to surface grinder or electric bench
Instructions might not be adequate to all bits
Darex V390 Drill Bit Sharpener
To handle bulk sharpening, you need something that can handle your drill bits. If you are using these bits a lot and need something that can handle this, this sharpener could be the answer. This Darex is robust enough to sharpen up to at least 2,000 drill bits with one abrasive wheel. That's a lot of drill bits.
It is enough in size and would grace the workbenches of job shops as well fabrication shops. It has a drill bit size which ranges from 0.125 inches to 0.75 inches, so it  can sharpen  most of the sizes we need, and thanks to the easy 3-step sharpening system, which can renew drill bits in under a minute.
Step Sharpening
It couldn't be simpler as it is. In 3 easy steps and under a minute just , you will have a sharp split-point drill bit that is as good as it seems.
Borazon Wheel
Borazon is one of the hardest substances to run and known, which is one of the reasons why you get so many sharpened drill bits from this Darex.
Pricey
You will need to spend a lot as it costs higher to get this sharpener. The cost dwarfs everything else on the list, that's why you are likely to find this in an industrial setting rather than the home.
Weighs 25 lbs
While the solid feel of the Darex is not in  confidence that it is a quality item, which ranges  at 25 pounds which  we  wouldn't want to carry around many times or too often.
3.What are the uses of Drill Bit Sharpener Machine?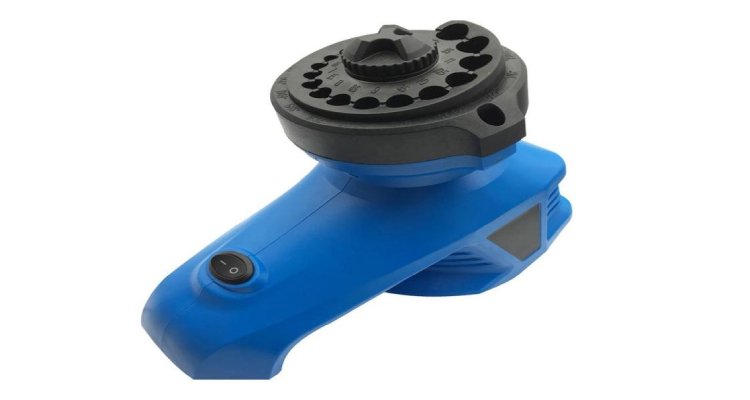 Drill Bit Sharpener 
It provides a quick, accurate way to determine the correct drill point angle of 59 Deg and the correct length of drill lips that is necessary for clean cut drilling at maximum feeds and speeds.
You can restore their cutting edge with the best drill bit sharpener, Instead of throwing dull drill bits in the trash. These tools can help to  put a sharp point on an older drill bit while grinding the tip at the perfect required angle.
Sliding head can be adjusted to any position along the rule and  you can locked it by  a thumb nut
Hook is adjustable and can be shortened or extended on either side of the rule, and may also be removed if desired.
Tool can also be used as a Plain Rule, Hook Rule, Depth Gage, and Slide Caliper
Hook rule has accurate, machine-divided graduations in 8ths, 16ths, quick-reading 32nds and 64ths
You must be careful while you're choosing a drill bit sharpener: drill-powered (manual) or electric. Both have their advantages and disadvantages as well, and the one that's best for your needs to know simply depends on how you'll want to use your sharpener.
Electric models require an outlet and a cord whereas manual models can be held in your hand and used with a drill you already have. The power source can shape and determine how much voltage your sharpener operates with and how quickly it does its work.
4.What kind of advantages you can get from Drill Bit Sharpener Machine?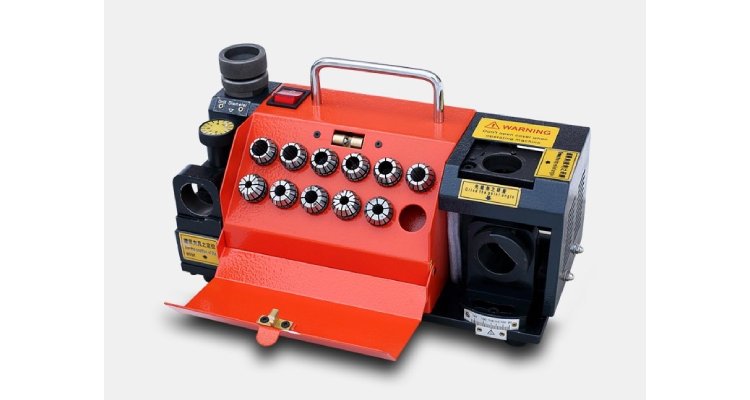 Drill Bit Sharpener
The Advantages of Owning a Drill Bit Sharpener
Drill bit sharpeners can make using drill bits safer for all. If you're drilling with a dull bit, you'll have to make an effort and use more force to make any progress. A smaller bit can easily work under pressure, which sometimes sends pieces of drill bit flying. While you should always wear safety glasses during its working because flying bits of metal are never safe. A sharpener ensures that you don't need to put much power behind the bit.
Having your own drill bit sharpener will save you money on new bits.
Sharpening your bits makes them more accurate and precise.
Keeping your bits sharp makes them safer and fresh.
5.What are the different parts of Drill Bit Sharpener Machine?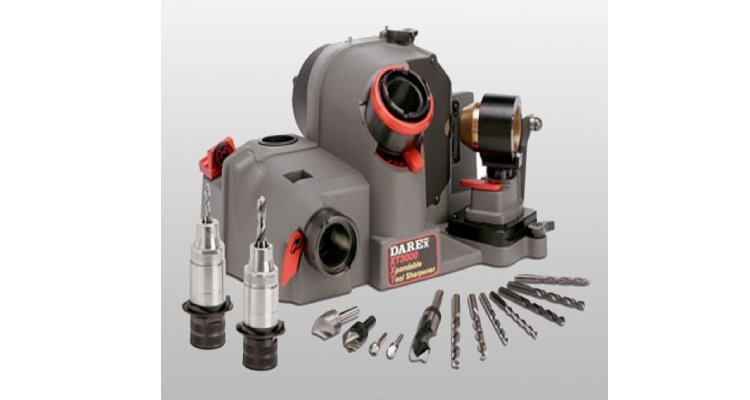 Drill Bit Sharpener
In order to create holes drill bits are usually attached to a drill, which switches them to cut through the workpiece, typically by rotation during its working. The drill will grasp the upper end of a bit called the shank in the chuck.
Body
The body between the shank and the point of the drill is called the body.
Point
The end point of the drill is called point and it is cone shaped.
It is generally found at 180°.
Shank
The driving end of the drill which fits into the drilling machine is called a Shank.
Tang
Tang is a part of the shank that fits into the machine spindle.
Flutes
Spiral grooves on the body of the drill are called flutes.
They mainly perform three types of tasks: first, metal cutting as cutting edge, and secondly coolant reaching the cutting edge and thirdly turning out the chips into curls.
Land
The length of the body across the body between the flutes says land.
It is also known as a margin.
Body Clearance
The part of the body whose diameter is slightly lesser than the diameter of the drill is called body clearance.
Due to this friction they have between them the drill and the hole is reduced.
Web
The part which is separating the two flutes is called the web.
Neck
The part which is connecting the shank and the body of the drill is called a neck.
This part is found in a few drill bits.
6.Explain how Drill Bit Sharpener Machine works?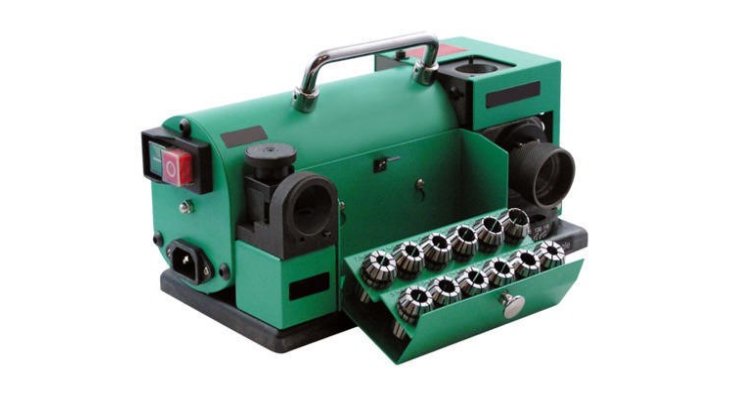 Drill Bit Sharpener Machine 
This precision made Drill Bit Sharpening Machine is so simple to use, to sharpen any object, anyone can sharpen dull bits in three easy steps. Just set the drill bit in the collet, grind the taper relief angle at set point and grind the web thinning angle to reduce the center point width.
SHARPENING ADJUSTMENT IN RANGES OF ANGLE
It features a depth adjustment gauge, tapered diamond wheel, 90°-140° angle setting adjustment and built-in collet tray. Collet sizes include 1/8", 5/32", 3/16", 1/4", 9/32", 5/16", 3/8", 25/64", 7/16", 15/32" and 1/2". Patented in the US!
Place drill bit to be sharpened in correct drill guide and put it slowly push drill bit towards the grinding stone keeping it in the guide. Do not use excessive Force.
Even complex wood bits and also screwdrivers cold chisels add a whole range of small in it. Tools sharp drills and tools when you need them with Motty sharp the sharpening specialist.
Each sharpener is different, but you, or the jig, hold the bit at a specific and required angle relative to a grinding wheel. The grinding wheel removes metal from the tip of the drill bit and continues with its working until the edge is sharp.
The two most common angles are 118 degrees and 135 degrees, though there are bits that use
other angles.
FIXING OF ANGLES WHILE SHARPENING                                     
Beyond the nose of the lip rest, adjust the rear bracket to hold and to grip the drill in position, tighten clamp beat and secure lip rest using slotted base move drill grinding attachment.
Now tighten the Chuck. Remove. It tightens. It again and you're ready to sharpen the switch on the doctor. Place the Chuck inside the sharpening hole.
Aim for that 60-degree angle, and an angle and point that's the same width on both sides of the drill bit which make it enable the tool to bore straight holes.
WORKING
Sharpening a drill bit is a snap.   First you insert the shank of the bit into the chuck.  One item we noticed were the chuck jaws that actually grab the shank.  The jaws are very long and huge in size, so there is no messing around.  Once you tighten the chuck, the bit is always straight.  After the bit is tightened (don't fully tighten as you will need some wiggle room to make the adjustment)   into the chuck then you press down the alignment button in it and insert the chuck into the alignment port to drill in it.  This is also the stage where you can adjust the material to take off from the drill.  When you release the alignment button, two clamps come down and pull the bit in the proper position.  Next, the bit is in the proper position and in its right shape, you set the correct depth by either pulling or pushing the bit.
So it goes against the drill stop.  It takes longer to read the last couple of sentences that were flashes than it does to actually adjust the bit.
Once the bit is adjusted in its right way and proper setting, you tighten down the chuck and insert it into the sharpening port.  Now you must want to ensure the Drill Doctor is turned on before inserting it into the sharpening port.  Now all you have to do is hand turn the chuck and then the machine does the rest.  It is that which is so easy.  After you are done and the bit is sharpened completely, you can add a split point by inserting the bit into the split port to do work.
Masonry bits are just as easy, but they all require a couple of different steps in terms of lining up the bit and the actual sharpening process, but after that, they are just as easy to sharpen again and again.
7.What are the specifications of a Drill Bit Sharpener Machine?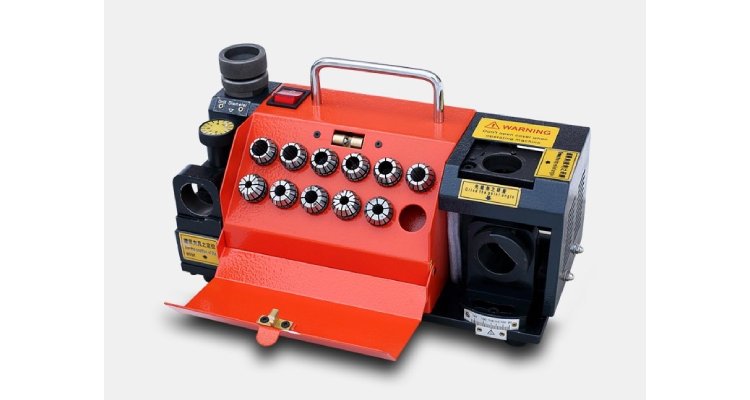 Portable Drill Bit Sharpener 
Dimensions(L x W x H) ………………..465 x 399 x 355mm.
Weight………………………………………………..15.5Kg.
Motor output……………..…..………………………1,200 Watt.
Speed………………………………………..………..2,820 rpm.
Movement……………………………………….Motor guide
70mm………………………………………….Length
Guiding slide……………………………………162mm
Nosie level………………………………………..<70 dB(A)
Grinding disc inert time……………………………….10s.
Grinding disc…………………………………..Electroplated, diamond grinding disc Ø125mm.
Cutter's clamping…………………………19mm. Weldon shank (3/4")
Insulation class…………………………………I
Scope of the cutter's diameter……………………………..Ø50mm. / 50mm.
drax cutter's length……………………………………………50mm.
8.What is the difference between 180 Grit wheel Drill Bit Sharpener & 100 Grit wheel Drill Bit sharpener?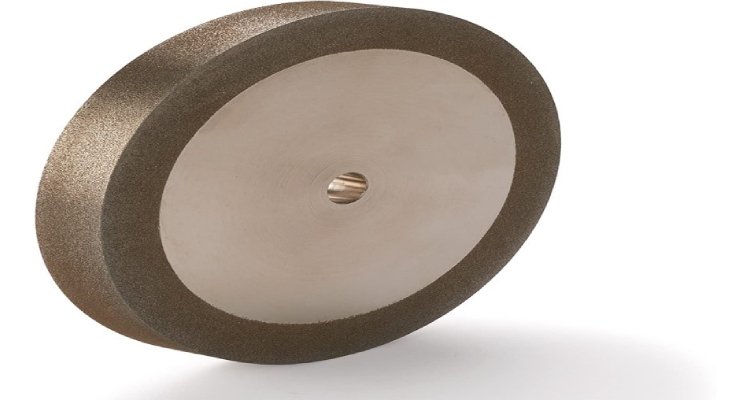 180 Grit Wheel
100 Grit, Coarse Diamond Sharpening Wheel. Recommended for use when sharpening drill bits from 1/2-Inch to 3/4-Inch diameter drill bits. Drill Doctor DA31320GF 180 Grit Diamond Replacement Wheel for 350X, XP, 500X and 750X.
This fine grit diamond sharpening wheel from Drill Doctor is designed for the use with the Drill Doctor Drill Bit Sharpener, models 350X, 500X and 750X.
100 Grit Wheel 
9.Which angle is best for sharpening in Drill Bit Sharpener Machine?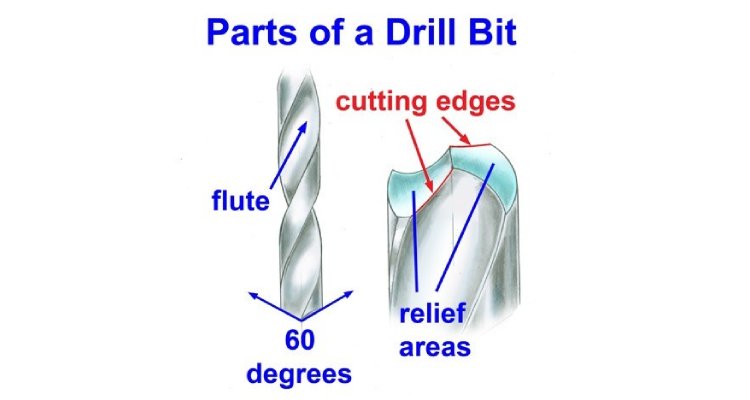 Angle of drill 
60-degree angle is the best sharpening drill bit sharpener machine.
Aim that point and an angle and point that's the same width on both sides of the drill bit, to enable the tool to bore straight holes in all kinds of drills.
10.How to keep your Drill Bit Sharpener machine in good condition?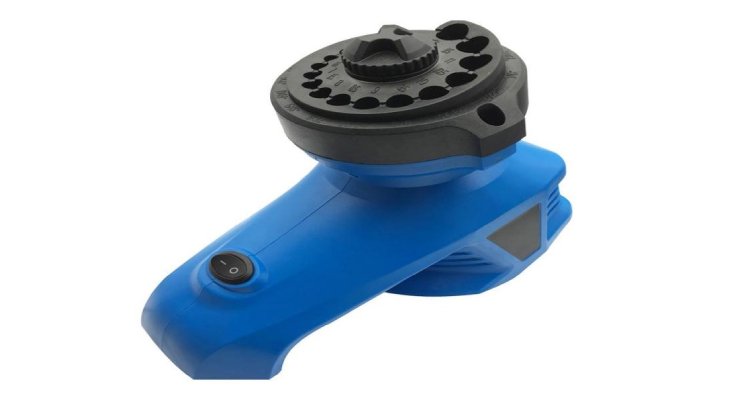 Electric Drill Bit Sharpener 
Solution of laundry detergent and water in a bowl, and allow your drill bits to soak for about 10 minutes that lasts for a long time. Remove your tools and use a plastic brush or toothbrush to clean them off for its reuse. When it's done, use a rag to dry them and place them back in storage thoroughly.
A grinder wheel is an efficient, simple way to sharpen drill bits at a quick range. Beginning with the cutting edge of bits, hence then we place it horizontally against the wheel. Turning the bit in clockwise direction allows for the area behind the cutting edge to be ground down for a long period. It is essential to make sure that the cutting edge is the furthest and the most usable drill from all the drills.
Dip drill bits in water to cool them off. Keep a small container of cold water on hand and submerge your bits between drilling every few inches.
11.How to troubleshoot a Drill Bit Sharpener machine?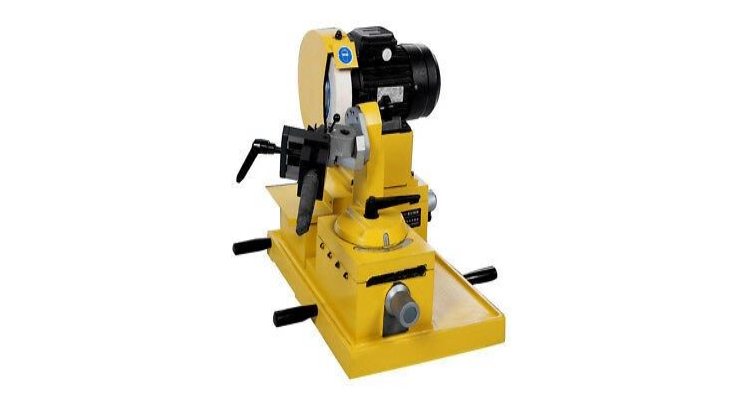 Drill Bit Grinder 
Examine your dull bits.
Next, when you have done your goggles and turn on the bench grinder.
Hold the bit at this angle against the wheel for the very short time and for no more than four to five seconds.
Pause after four to five seconds of grinding and dip the drill bit into the ice water to cool the metal.
Conclusion
The drill bit sharpening is very useful in daily life. As it drills out whatever we want to drill from it. It is mainly used in industries. These machines are easy to use. It can be used in house kitchen for sharpening of knifes also. They can also be stored when they become dull by cutting their edges. The accuracy rate of these machines is very high. They are used to drill metals, plastics, making holes in the woods and other materials.