Armpro CNC Gear Chamfering Machine
Armpro series CNC gear chamfering machine is mainly designed for gear chamfering in gearbox and synchronizer of automobile, tractor and ship industries, particularly suitable for mass production batch demand.
Able to deburr and brush straight-tooth and helical spur gears, bevel gears as well as pinions and shafts.
The machine high efficiency, stable performance,adjustment is easy; applicability range is wide,good quality characteristics.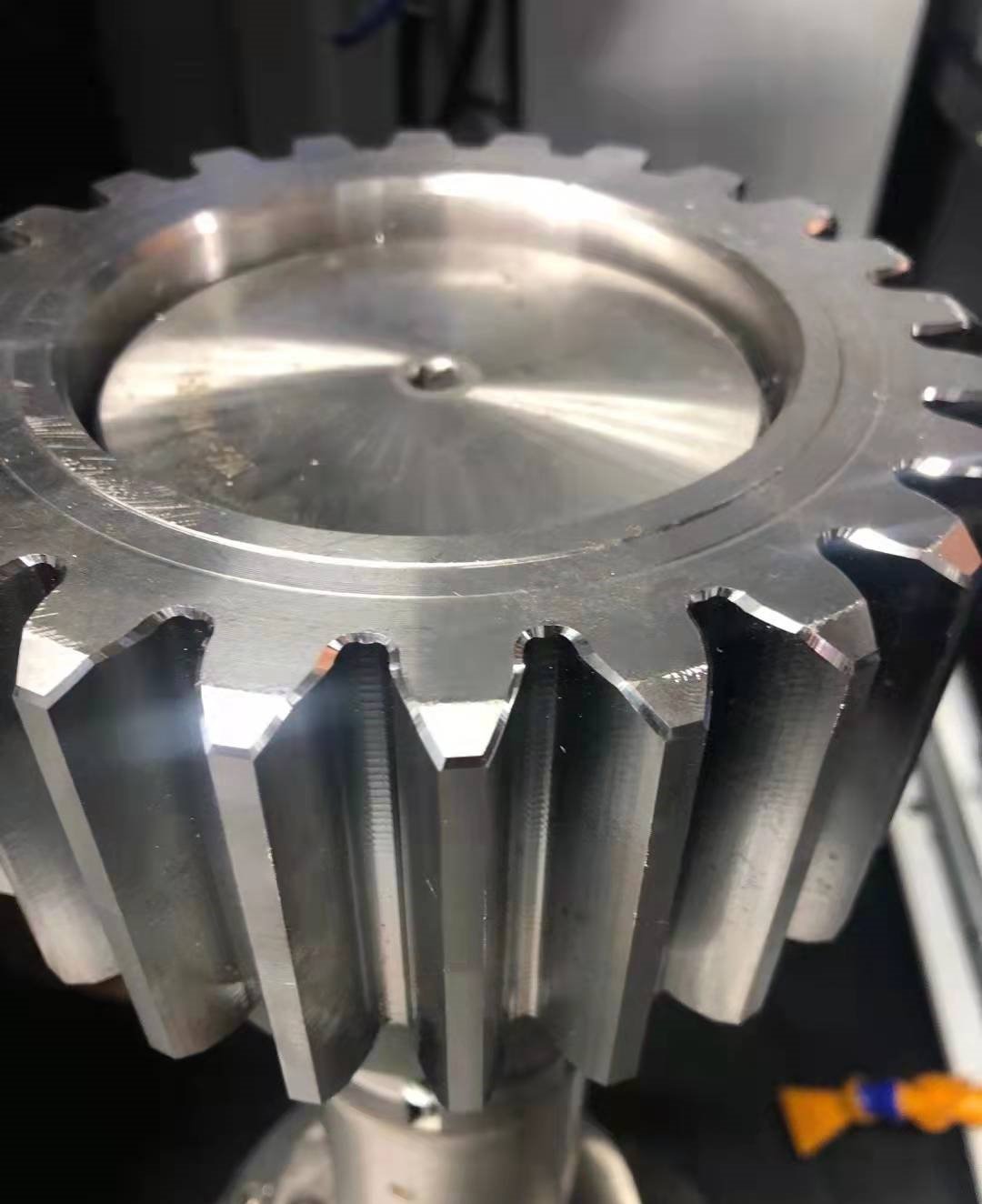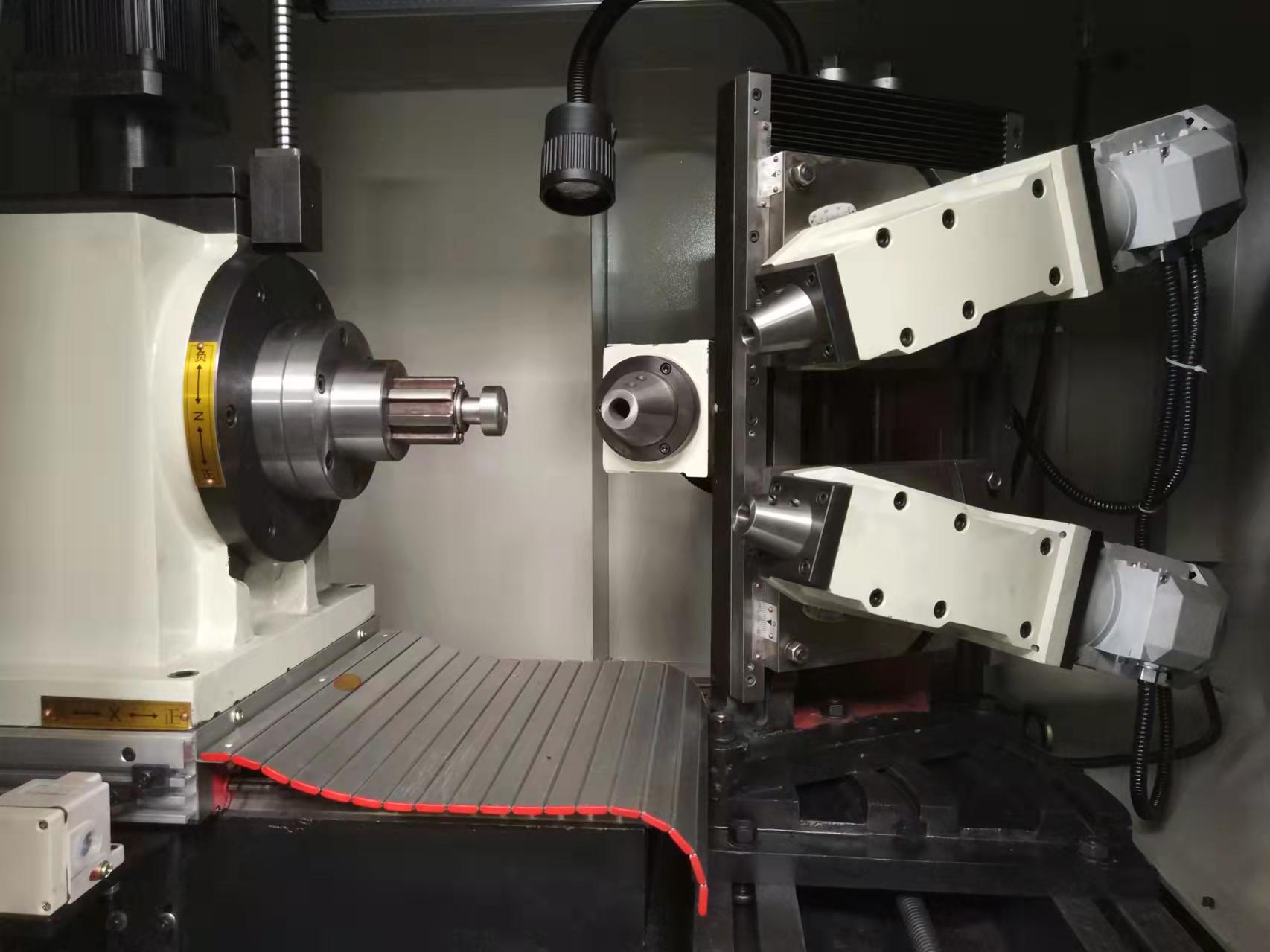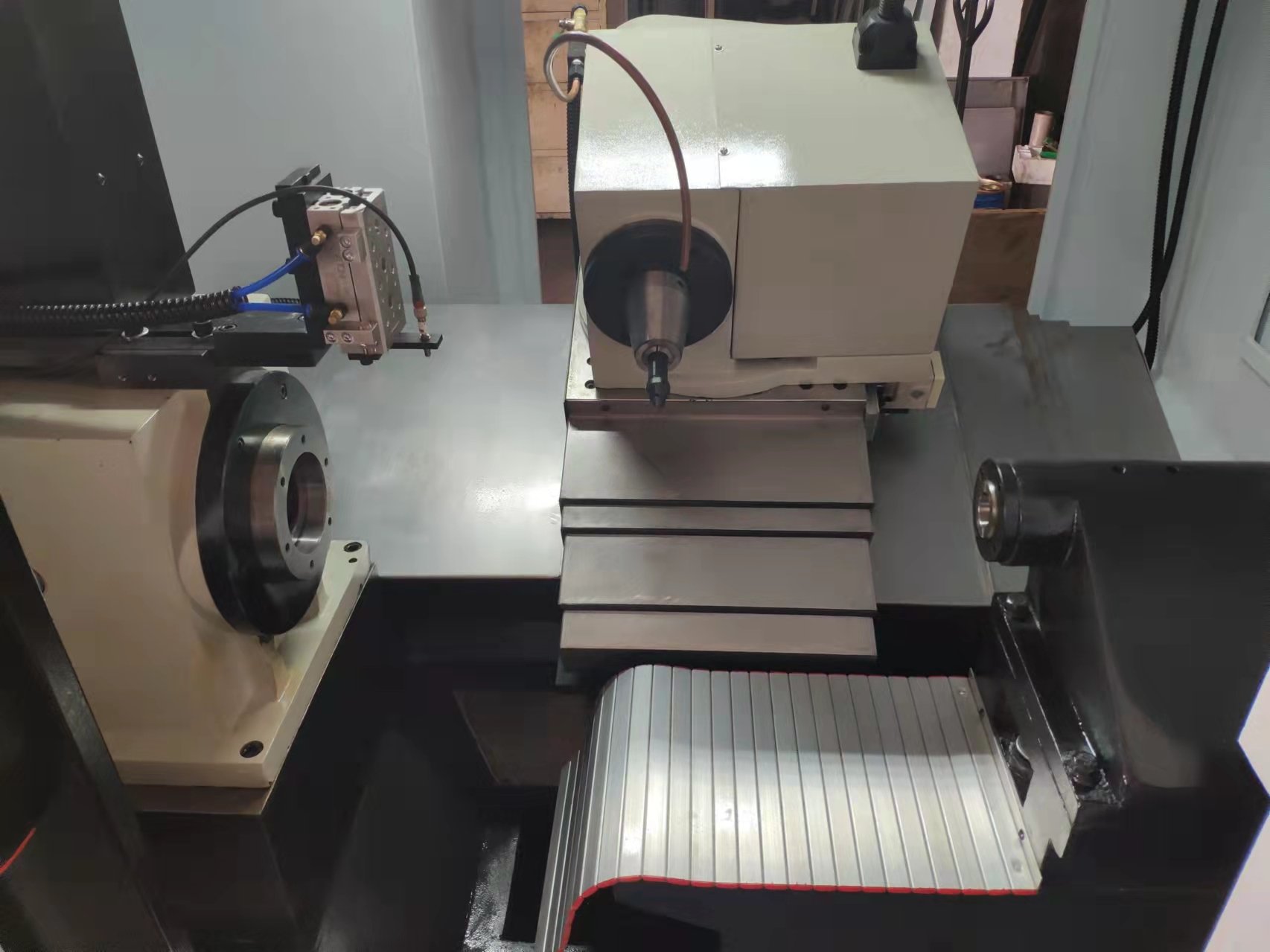 Armpro Gear Chamfering Machine Videos
Welcome to Visist Our Gear Chamfering Machine Factory
Welcome customers from any country come to visit us, we can show you the Gear Chamfering Machine workshop, and show the Gear Chamfering Machine production site.
CNC Gear Chamfering Machine:The Complete Buying Guide In 2022
Gear chamfering and deburring is some meaning"unnecessary" process that adds cost but without achieeing readily apparent improvements in the gear quality.
However, the chamfering process, when performed suitable, obviously provides significant advantages for downstream work  handling and processing. 
So manufacturers of  automotive industry,heavy industries. (Mining,Railroad, Pulp & Paper Construction), energy industry.(Oil & Gas, Wind Energy), agriculture industry. — gears are constantly researching &developing  new technologies to chamfer their gears.
CNC gear chamfering can be significantly quicker than normal chamfering, 
This guide will help you through the multiple details of this gear chamfering machine. Let's get started.
Add a header to begin generating the table of contents
1. What is gear making processes?
In the industry of gear making with sharp tools and machines, there are numerous kinds of processes that many of the manufacturers use.
Some of these techniques are relatively common in many industries for making gears, let me explain to you some of these processes that are used widely.
Gear Hobbing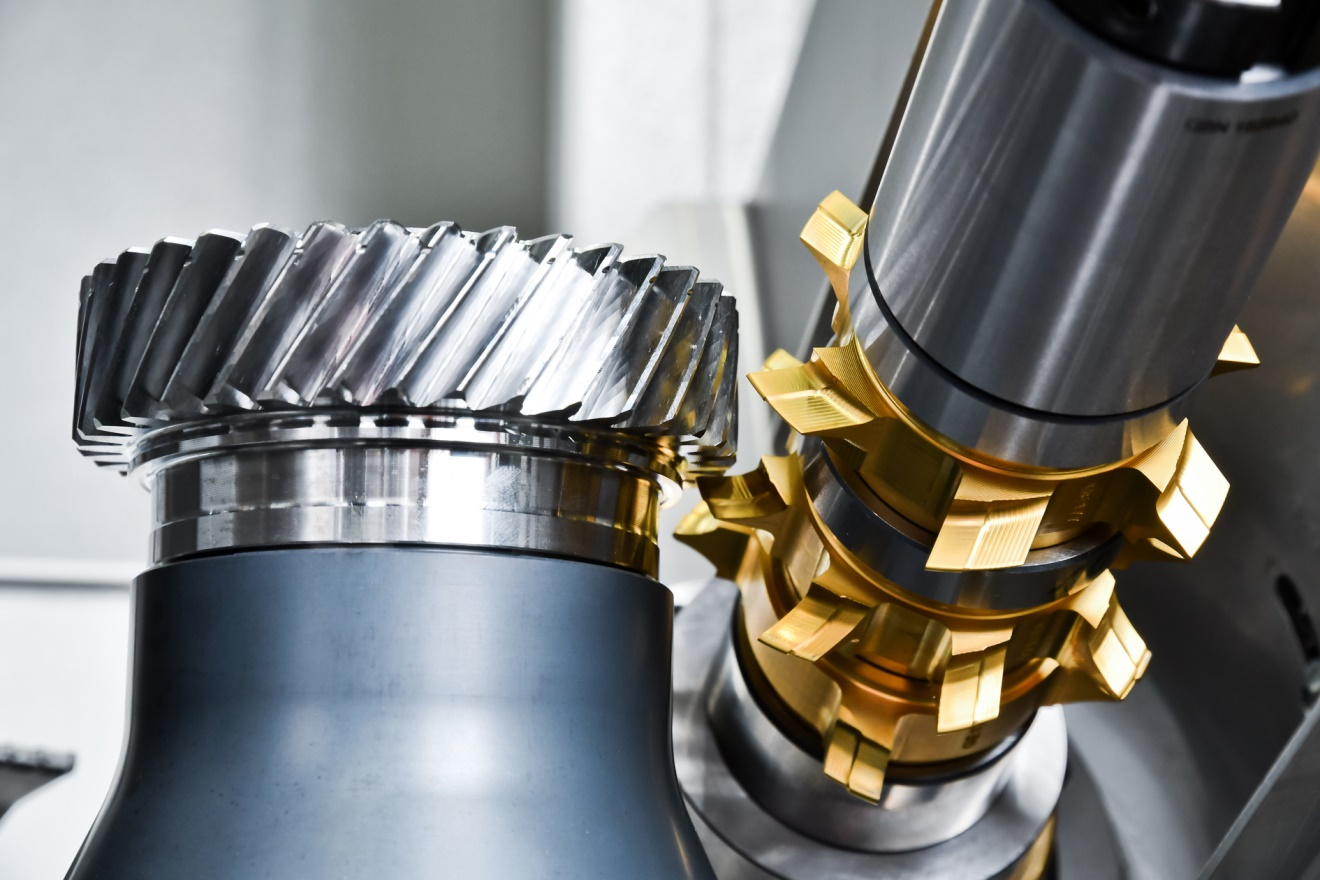 Hobbing in gear making is mainly done with the assistance of a powerful hob which is considered as a key tool in this continuous process of gear manufacturing.
Several sorts of small gears can be made with this method, like small sprockets or splines. Usually, circular machines with strong hobbing hooks that are also called teeth are used in this gear making process, the result will be much more productive in regards to other methods.
You can get small gears types with this technique like spur gears it is used between parallel shafts to transmit power. Helical gear is also another example of hobbing.
Here are some of the kinds of hobbing in gear making.
Axial Hobbing
Radial Hobbing
Tangential Hobbing
Gear Shaping
Some of the gears when made with the hobbing technique they might not get into a proper shape to fit inside a shaft or on a gear bar, sometimes, the output is not that efficient as you wanted it to be.
So basically, when any kind of deficiency comes into the action during the gear making and it is a kind of final touch that you gave to your recipe to make it look better and taste better.
A rotational cutter also called as pinion cutter with strong outline material provides the phase of shaping your gears to make them more reliable and effective.
There are multiple sorts of cutters that are used in the shaping method according to the process that are utilizing to manufacture gear.
Disk Cutter
Rack Cutter
Shaper Cutter
Gear Skiving
A truly efficient and reliable dual method with the combination of shaping gears and hobbing them into a proper structure, in this way, you can shape them and adjust them with an axial hub.
Normally, skiving is used when you are looking for accurate production through a continuous way of machining process.
You cannot afford any kind of error in this process as you must adjust the gear piece along with the spindle in an appropriate manner.
2.What is gear Chamfering and deburring definition?
In true words, chamfering and deburring is a unique and an organized process to make gears when you are coping with any kind error that can occur due to the change in transitions during the gear making.
Usually, small sorts of gears with different varieties are handled with this technique mostly chamfering range occurs up to 5mm gear pieces.
This way is highly recommended to make noise free operation of gears inside a motor as it will remove all the sorts of adhesive material that may stuck in the gear teeth during the soft cutting.
When you look for perfection in terms to handle premature errors like sizing of gear teeth, shaping them and adjust them in a superior angle to compensate every bit of error that most of the manufacturers do not want in their production.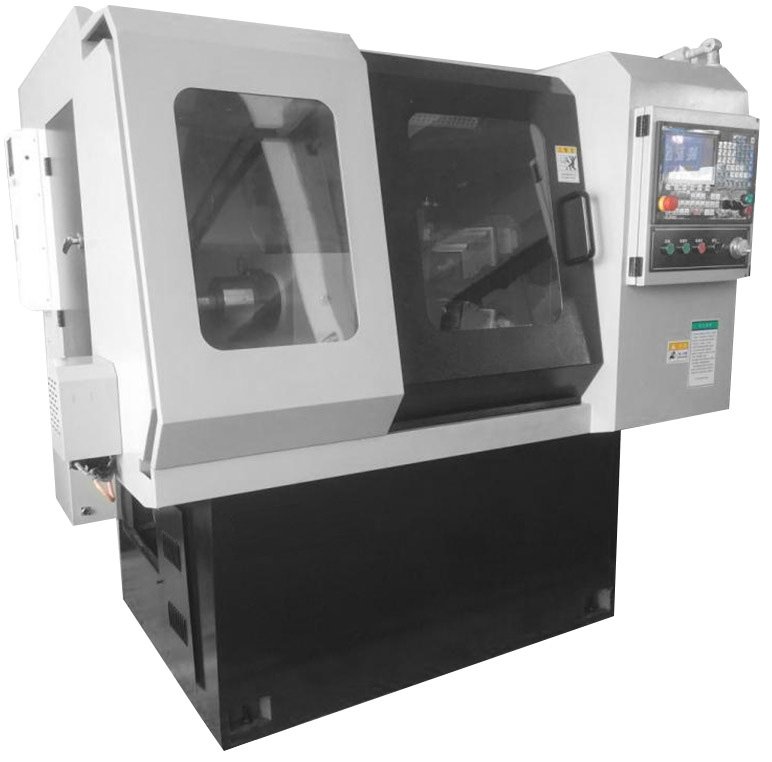 Advantages & Benefits
There are some positive things about gear chamfering & deburring
During the gear making process the most common problem that many of the manufacturer's face is breakage of a work piece, so by applying chamfering & deburring you can overcome this error.
Usually, deburring remove the burs that can cause damage to your gear teeth and moving spindle/rod.
During the handling the safety risks can be reduced with this process this is because the removal of burs from the gear pieces made the later handling comfortable and easy.
Removal of burs that may got stuck in a huge amount can also disturb the lifecycle of the work piece, so it is necessary to remove every kind of internal or external burs from the gear piece.
Internal Gears: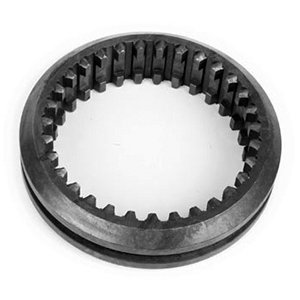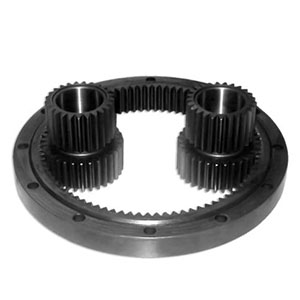 Spur & Helical Gears (0.5 module- 20 module or equivalent DP module capacity,  2 modules- 12 modules.)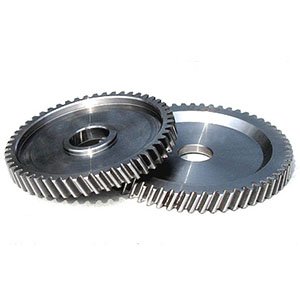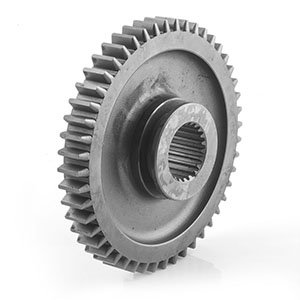 Bevel Gears( 1 module - 8 moduls and up to Ø400mm diameter)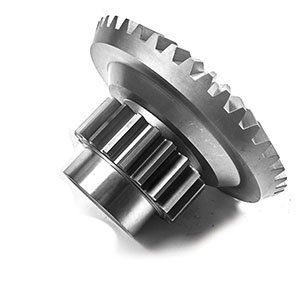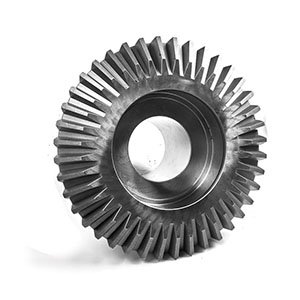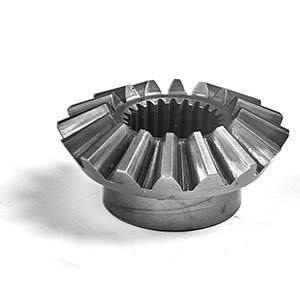 Worms & Worm Wheels(1 module - 12 modules and up to Ø600mm)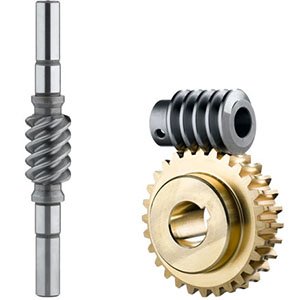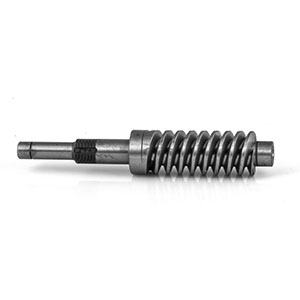 Gear Racks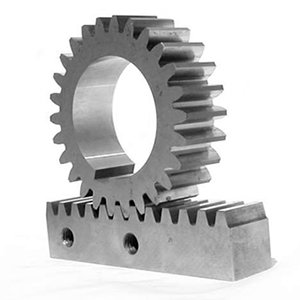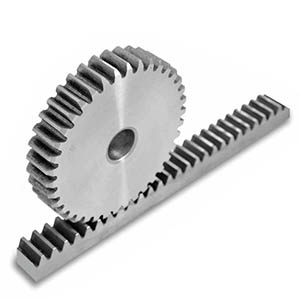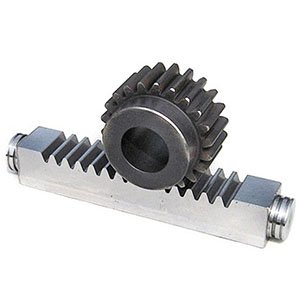 Trigger Gears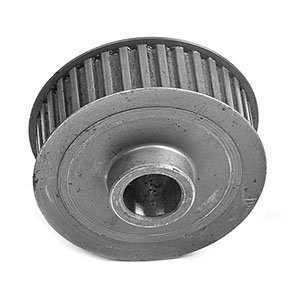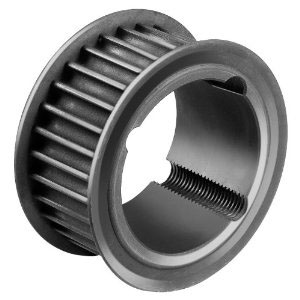 Sprockets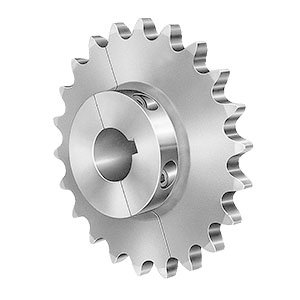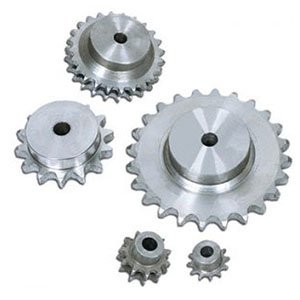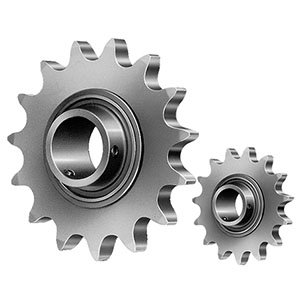 Splined Shafts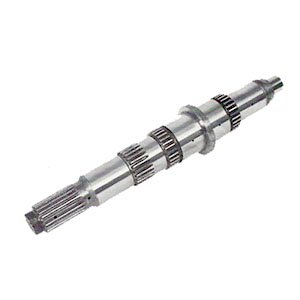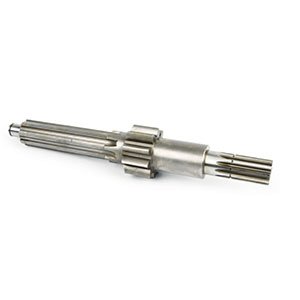 3. What are Differences Between Gear Hobbing and Gear chamfering
Gear hobbing and Gear chamfering are both two different process that are widely used in the gear manufacturing industry.
Let's discuss the differences between these two methods.
| | |
| --- | --- |
| Gear Hobbing | Gear Chamfering |
| A cutting process which is mainly works through a hob unit to make different kinds of gears. | Working with the gear precision during the making, chamfering used to make your product flawless by removing burs. |
| Specifically, and more often used for working with elements and products. | Plastic, metal, and other kinds of industries also chamfering in their production. |
| Strong jaws are used to make the gear teeth in a proper shape and size. | Multi sorts of discs along with blades are used to produce essential gear pieces. |
| Very precise way to get gears in a strong working structure. | More precise gear pieces can be made as compared to gear hobbing. |
| Splines are used to make the precision in the gear jaws. | Long life cycle of the work piece as the removal of burs can |
| Continuous machining process to get higher production rate. | Removal of burs can be done with an auto machine or with handheld machine. |
| You can shape the gears easily and accurately with this process. | A strong way to get flawless product within a great shape & structure along with accurate angle management. |
| Hobbing can make the jaws of the gears according to its working precision by using hub with auto adjustment. | Adjustment of gear piece and the machine spindle is made precisely to get higher precision with less error chances. |
Well, hobbing is more of a cutting technique whereas, chamfering is considered as a highly precise trimming machine used for making gears perfect and accurate to be fit inside any machine where they are required to operate some specific tasks.
4.Why we need gear chamfering in the different industry?   
Well, precise and accurate product always catches the customer eye by means of its look or structure and chamfering is a master tool to provide this kind of service to you.
As chamfering is not just limited to some industries however, you cannot just choose to chamfer metal elements, instead any kind of burr removing process can be done with ease and resilience in this process.
To avoid any flaws and problems with the production of gear piece chamfering is a lethal process to overcome this.
Generally, there are some of the reasons that several industries use chamfering machine during their product development.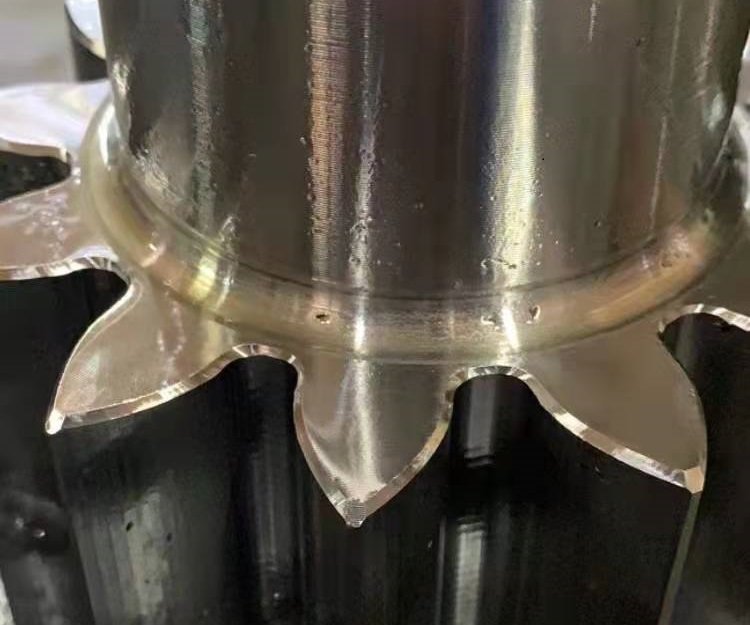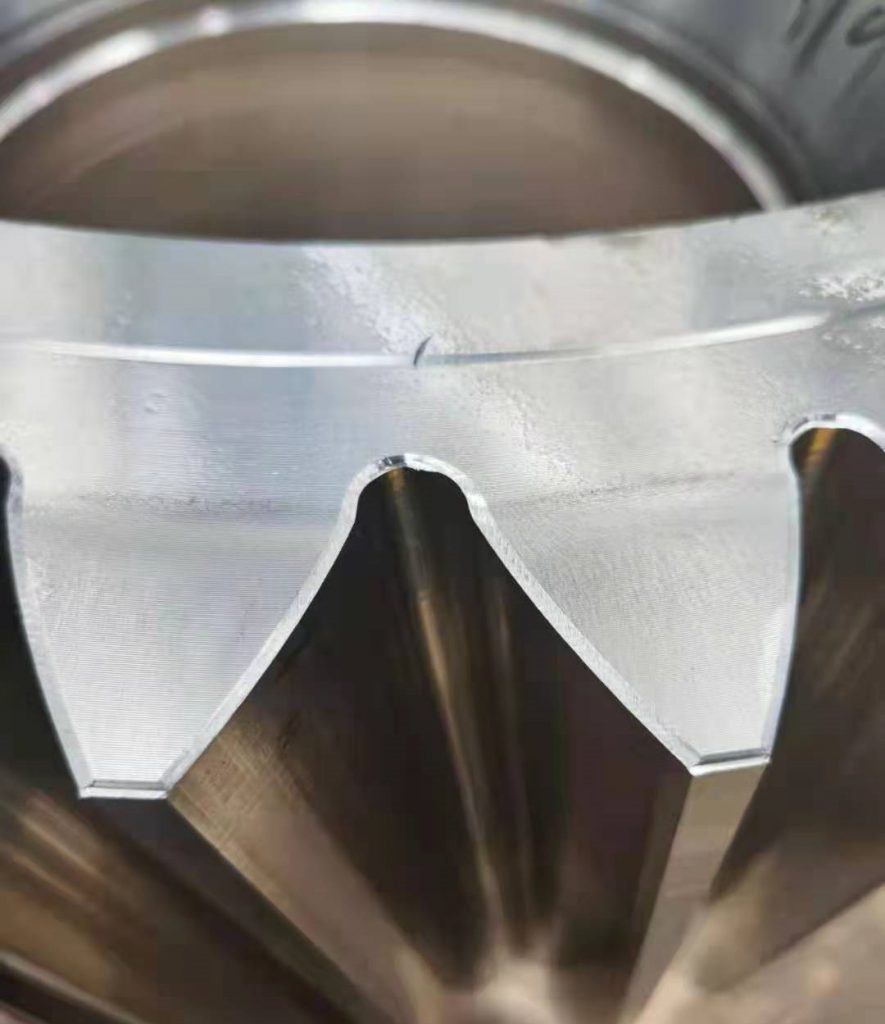 Reasons of doing chamfering
First and foremost, the usage of chamfering deals with the erasing process for any kind of hazardous material from the teeth of the gear pieces weather, these are inside or outside of it.
Many of the gears and other type of work pieces cannot look better or work better if there is any kind of burr remains on it and most probably chamfer and burring technique is a vital procedure, as many of the manufacturers do not consider it as a productive role but it makes high impact on the gear making.
Another reason of using this vital technique in gear making is to shape the product in such a precise way that your customer will not ignore it after watching the clear image of your product.
Many of the carpenters and furniture manufacturers utilize this chamfering method to make designs on the different furniture products that will attract more customers.
It is most likely that you cannot compensate with the customer satisfaction so, you must build the product in an appropriate manner with a measured size, and accurate angle adjustment of the product with precision and perfection.
During the heating treatment of the gears, you might face carburization, which is not a good sign for a manufacturer, so to overcome this brutal error you must need to clean the burrs of the gear piece and make sure edges are also cleaned as well as well angled.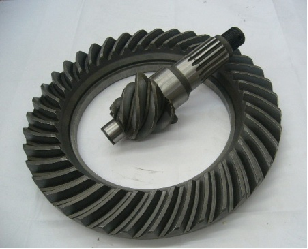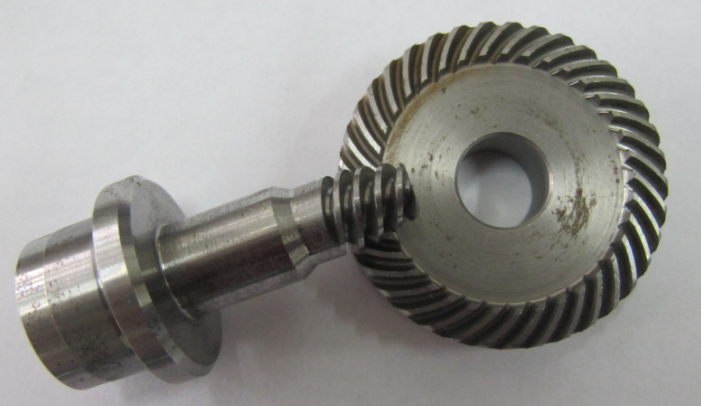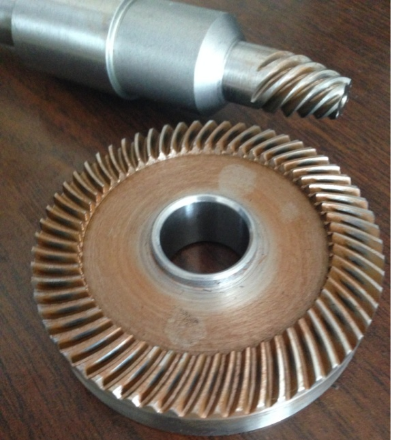 Purpose of Chamfering
Whenever, a manufacturer uses the chamfering process in the gear making it is done for the satisfaction of the customer and to gain better ability from the work piece when installed inside a machine.
When a chamfered gear is used inside a vehicle it will provide longer life run to your vehicle or machine and will not get damaged quite easily.
A perfectly sized and structured gear with complete dimensions will fit properly rather than the one with having burr on it.
Gear jaws are very important in terms of transmitting energy from one flow to another so, chamfering made them strong with the prime chamfering tool.
Chamfer Rolling Process
Rolling of the chamfer tool around the work piece removes the heavier burr with the help of a blade or it can be done with different kinds of discs like file or deburring disc.
To overcome the flanking burrs, you might require hard sequence of chamfer tool that can roll around the flanks.
It is also necessary when the chamfering is done the rolling operation also needs to be done just after that because the deformation in the form of plastic burrs can occur on the gear outer layer that can harm the material of your gear.
To avoid any kind of danger that might happen because of these burrs the rolling operation is necessary. Usually, these tiny burrs with the size of 0.05mm to 0.008mm can cause dangerous effects during the grinding phase.
5.What's are different type of chamfering/deburring options?
In multiple industries multiple chamfering techniques are available to work with many sorts of products however, these are some of the chamfering types used in gear making process.
Kinds of gear chamfering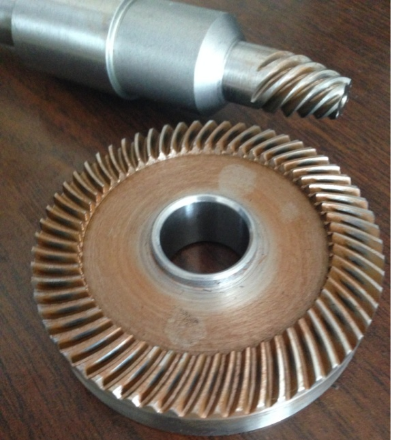 End-Mill Chamfering Type
EM or end mill chamfering is made through a special EM tool which can be used once as it worn away and multiple sizing EM tools can be availed for different geometrical gear types.
You can select any of the EM tool according to the size and diameter of the product that you are working with.
Toe/Heel Chamfering Type
In this chamfering technique the EM tool will go deep into the jaws toe of the gear piece along with heel and strong sharp edges can be removed easily.
You need to adjust the angle of the end mill tool in accordance to the respective teeth in other words you can say a pivotal angle needs to be adjusted in a proper way, which is using the edges to handle toe and heel chamfering.
Tip Chamfering Type
When gear teeth are made through gear hobbing or with any other cutting technique a tip chamfering is done with the EM tools knock or tip which usually rotates around the work piece to provide a lethal product with no burr on it.
EM tool also used for cutting and most effectively it gives you an edge in terms of chamfering as well and you can use the side edges that cuts the material for chamfering.
Manual or Handheld Chamfering Type
In this process the chamfering on the work piece or gear is done by the men power by using a small chamfering tool.
Working with this technique is not much precise and accurate as you can only chamfer large size gears in which precision can be done without any machine automation.
Chisel Chamfering Type
A well designed and especially for chamfering technique, a chisel is used in this kind of method as the room between the gears teeth remains continual with the efficiency of getting clean look on them.
Variably a hard chisel is designed for this kind of chamfering, whereas speed remains a key factor in this type of chamfer.
Rotary type Chamfering
This chamfering process evolves through a kind of gear itself which is highly made for this sort of chamfer processing.
Gear works as a tool in regard to the gear piece which is being chamfered by doing some fewer rounds of cycle around the work piece you can achieve high quality chamfering.
A radial bar also called as plunge present in the feeding unit along with parallel axes of the gear tool to make the chamfer a typical one with no usage of chip or you can say a contact less chamfering.
There are many other chamfer techniques that many industrial manufacturers use for the stability of the product, but these are the most common ones that are based on EM tool.
6.How many axes do you need for your gear chamfering machine?
Basically, every chamfering machine consists of two axes horizontal and vertical one to handle every kind of angle in the gear chamfering.
However, in the modern market where CnC is considered as a brilliant gear dealing firm, they are now providing variety of different axes that you can use with the chamfering machine.
Almost, four or five more axes can be used with the chamfering machine as these are considered necessary in the modern days to work with multiple angles in a chamfer machine.
A swing bar or a swing head normally can cover every kind of angle in the chamfering process. Whereas other axes are more often evolve with the practical work.
These axes can be used with the combination of two plus three or four plus one. All of the remaining three or more axes in the chamfering tool provide extra width to cover more angles that are hard to adjust in the form of x, y and z.
7.What key factors should we consider when purchasing gear chamfering machine?
Well, purchasing a machine for your production line with such a huge amount is such a big task for everyone prior to their knowledge about the machine.
First of all, you must need to get some information in regard to your purchasing that you are going to made, which is in our case chamfering machine for gears.
There are some values, points or you can say key events that you need to know about the chamfering machine before purchasing it.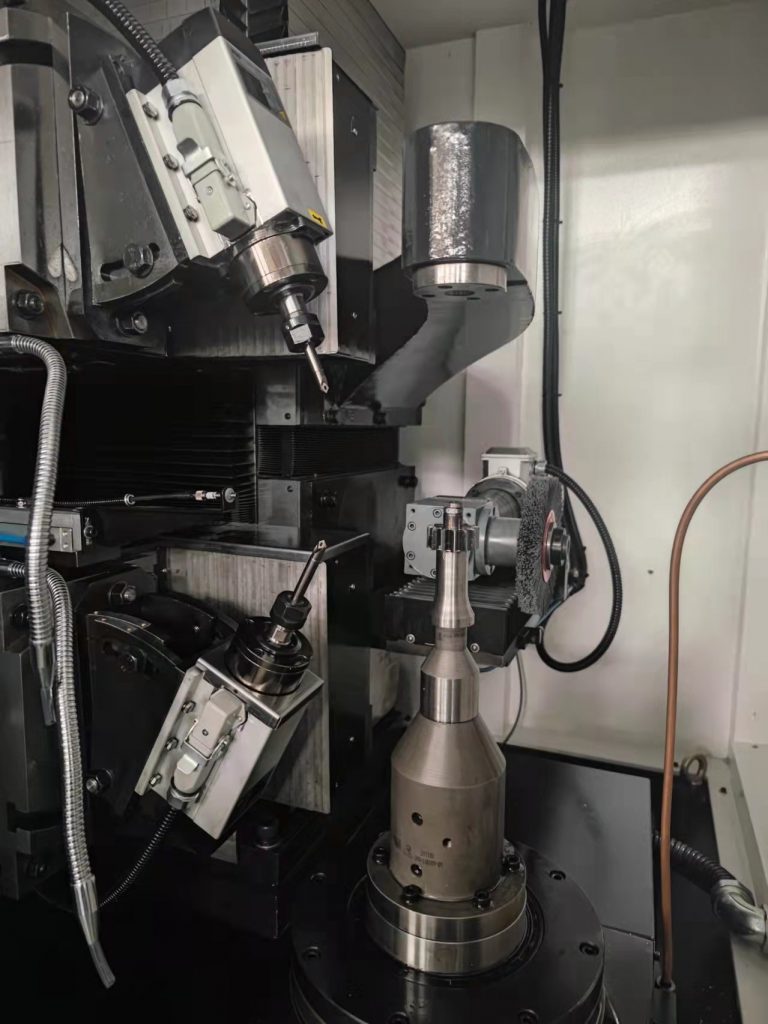 Look for the features that chamfering machine holds.
Always check the automation ability and level of the chamfering head after the completion of one complete cycle, to better understand about the production cycle rate.
A fine quality grinding wheel must be installed along with the chamfering tool to give stability to your chamfering process.
Controller automation also needs to be checked as well, so you can easily pause or resume the work without any major effort.
Ability of the machine to work with different size and different shape gears like helical, cylindrical, spur type or involute.
How much capacity does the machine holds in accordance to the gear types most likely the dimensions of the machine will tell you about this feature?
Give a test run to chamfer to check the resistance force and flow of stress while the machine is in its idle position.Also make sure about the other accessories that you are going to get along with the machine.
And these are like.

Mounting tool or locator.
Dust collector
Enclosed body system
Extra Deburring units for wire brushing
Automatic cycle counter
Shafts (used to set the space between work piece and the chamfer tool)
Variety of chamfer mills.

Make sure to select a right size chamfering machine according to your production space and gear types and to do so the best way is to measure its leg size and length with the chamfering angle.

Your chamfering machine must be environment friendly and easy to handle as in most of the chamfering machine it is hard to understand the required chamfer distance that needed to be set precisely.
8.What is After-sale Service for CNC gear chamfering machine from Armpro?  
As many of the modern companies highly keep in mind to fulfill the customer satisfaction by providing them after sale services.
Armpro is one of the best in this regard, they provide multiple after sale services that you will not find anywhere else after selecting a CNC chamfering machine.
Here is the list of their services,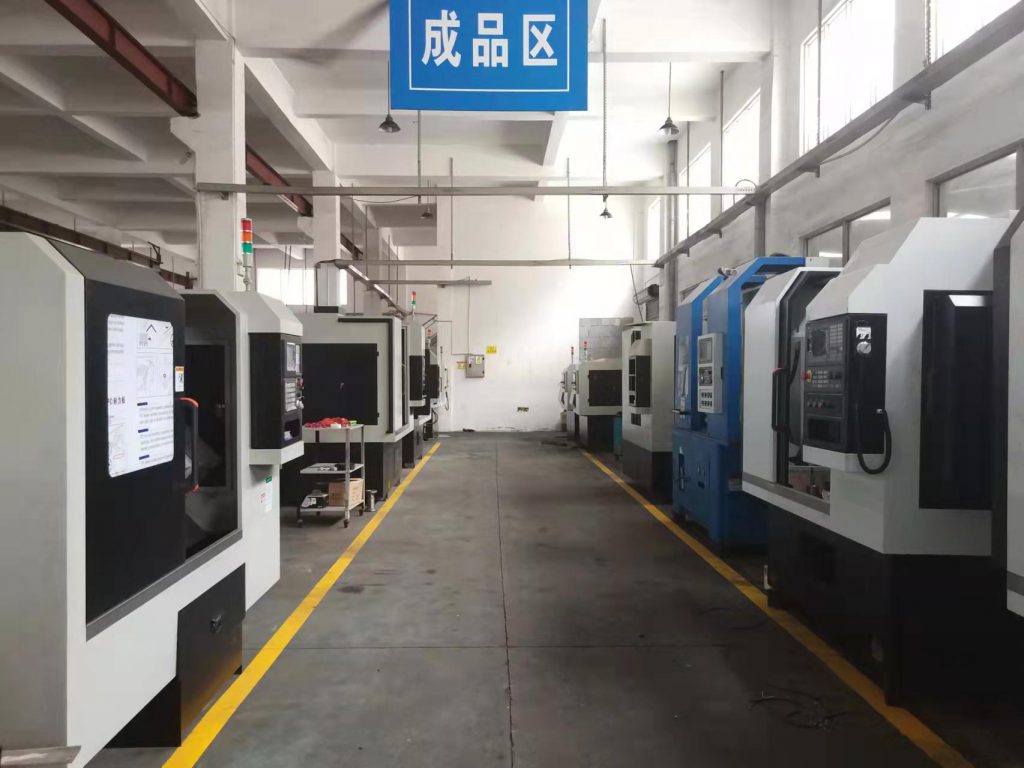 Managing the tools of the machine
As managing tools is very hard if you do not have any proper information about the product, so that is why, they keep a record about different tools that are installed inside the chamfering machine to later facilitate you.
Free Professional Training
They have professional bodies to train you and your employees for the better maintenance of the machine.
Extension in Warranty
To make you work with your machine carefree, armpro also facilitate you with extra warranty if the older one gets expire.
In this way customer can manage and do practical with the machine without any hesitation.
Upgradation
If your requirements are not fulfilled by the machine as you are using modern techniques to get more production, they will provide you upgradation up to a limited value.
Exchange Offer
When you fed up with your old gear chamfering machine or you might thought to replace it with a new one then you can just sell it back to Armpro with an exchange offer and replace it with latest one.
Lethal Transportation
The chances of your machine getting any sort of damage during the traveling purpose are very minor as they provide you best transport services and error free delivery.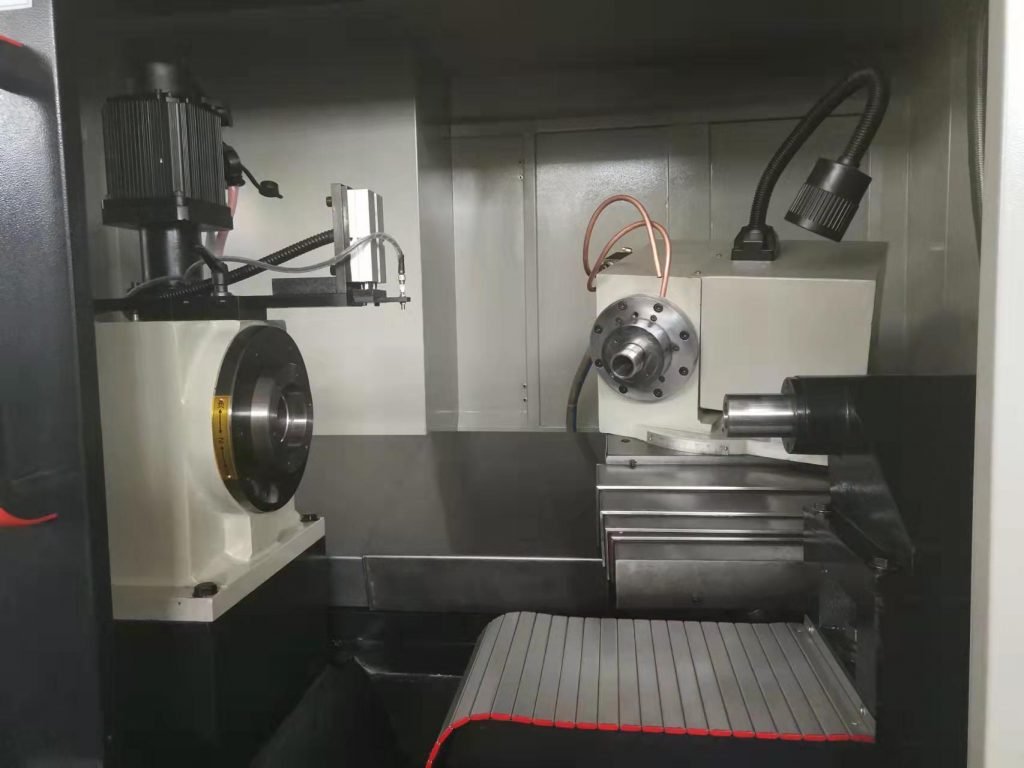 9.When is different cutting tools that gear chamfering machine always need?
Chamfering machine always require some of the cutting tools during its working with different
type of gears as the shape and sizing of the gears cannot be done by a single machine.
Usually, chamfer mills are used for clearing or cutting any kind of burr or deformation of plastic on the material.
Chamfer cutter or discs are also needed when cutting the edges of the gear teeth to make them smooth and burr free for better working ability.
Every kind of chamfering can be done on the gears with the two main chamfering tools, one is corner tool of chamfering and the other one is edge chamfering tool.
Whenever, you are working with any kind of material to make it smooth by working on its edges or by removing burrs you always require these cutting tools.
10.What is Flexible Automation of Gear Deburring and Chamfering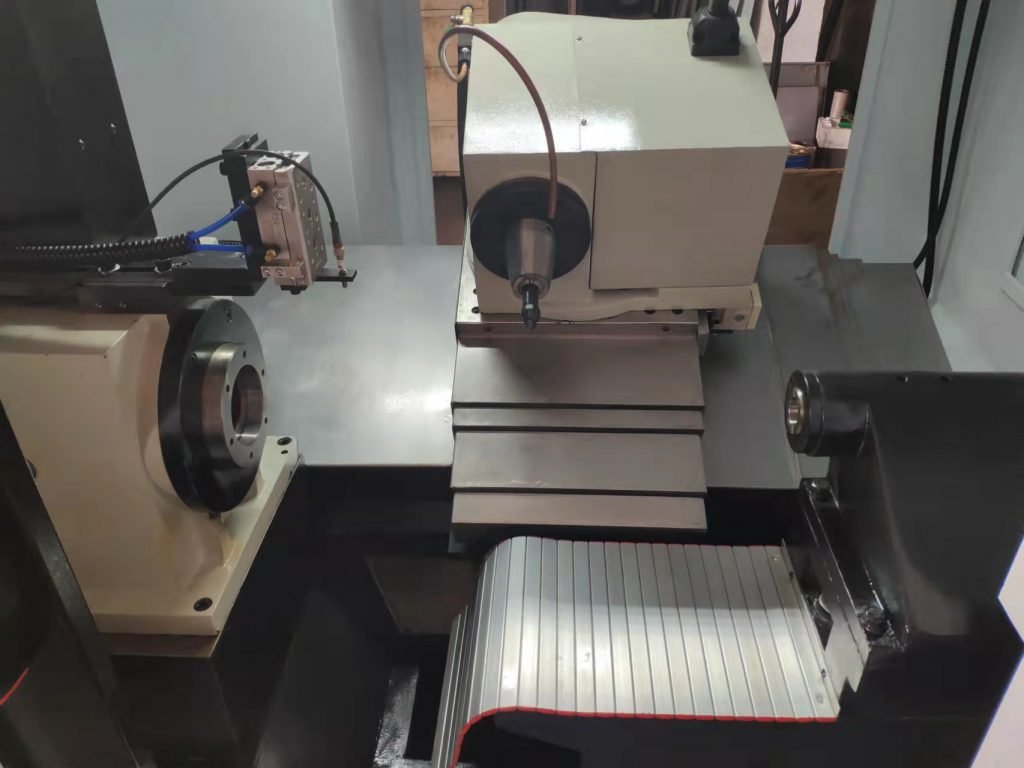 Automation flexibility in a chamfer machine will offer the customer to adjust the discs, cutters and chamfer tools so that, the requirements can be accomplished easily.
More of the modern American and Chinese chamfering machine production companies are now providing multiple stations in a single chamfering machine with complete automation to bring ease to their customers.
By the mean of automation flexibility, you can control all the actions with the help of controllable panel which is present inside a chamfer machine.
Flexible automation in a chamfering machine also means that you can easily load and then unburden the machine from heavy pieces with large volumes.
A fully advanced automation level in a machine will also allow you to execute a CNC tool which is mostly used for controlling large gear types.
That is all about the gear chamfering machine, I hope you get along well with this helpful article.
Sales@armpremfg.com, toolshop0086@gmail.com
whatsapp: +86 15927555863