Armpro Part Washer
Versatile and tough enough for both professionals and do-it-yourselfers,
ARMPRO® Parts washers are constructed of heavy-duty steel with fully adjustable flexible nozzles, component shelves, easy-to-maintain solvent pumps that flow up to 50 gph, and reliable 120 V motors.
The washer units are available in multiple sizes to accommodate your needs.
Parts washers are the perfect solution for cleaning parts and components in any workshop or garage, expelling dirt, grease and oil.
All steel construction and resists corrosion, ensuring a long-serving life span. 
Fusible linked lid arm to prevent accidental injury in case of fire
For use with non-corrosive water based solvents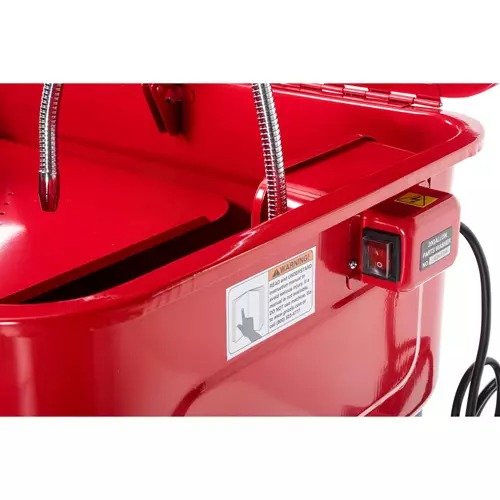 Safety lever has fusable link which shuts cover in case of fire
Thermally protected 240V motor and On/Off switch
Durable pump included in parts washer
3 ways filtration traps grime
Flush hose delivers flow of solvent to rinse parts clean, quickly and easily
For water based solvent – free detergent, degreasers and cleaners only
Welcome to Visist Our Part Washer Factory
Welcome customers from any country come to visit us, we can show you the Part Washer workshop, and show the Part Washer production site.