DG300 Electric Chamfering Machine
The Armpro DG300 electric chamfering machine is light in weight and beautiful in appearance, it is easy to operate. This type hand held metal cutter can effectively chamfer straight and irregular curves, saving time and power for technical installation. Thanks to the flexible height adjustment device, this type Armpro DG300 electric chamfering machine is well received by the customers.
Additional custom flexibility
Mobility and ease of use
Considerable safety design
DG300 Electric chamfering machine
The DG300 chamfering machine is perfect for deburring and chamfering various materials as well as for economic preparation of welding seams. 
Properties
Easy setting of milling depth and desired angle
Highly suitable for deburring and chamfering (visible edges) of various material e.g. steel, aluminium, non-ferrous metals, plastics etc.

 

Ideal machine for economic preparation of welding seams
Stepless adjustment of chamfering angle from 15º to 45º
Low cost model for light to mid-range demands
Technical specifications
| | |
| --- | --- |
| Max. bevel width at 45° | 5 mm |
| Angle adjustment | 15° – 45° |
| Guide rail | 500 mm |
| Speed | 2800 rpm |
| Motor power | 0,55 kW |
| Voltage | 400 V |
| Machine dimension (L x W x H) | 500 x 370 x 265 mm |
| Weight approx. | 33 kg |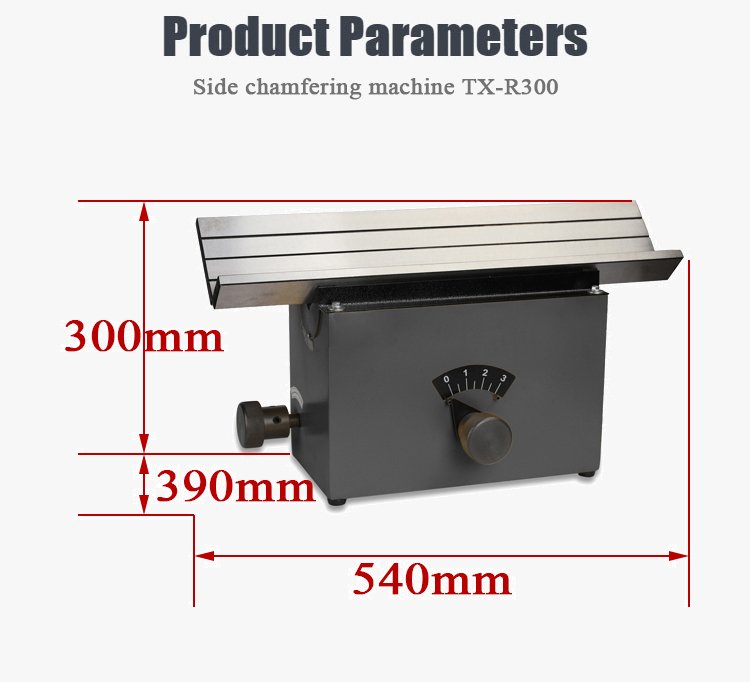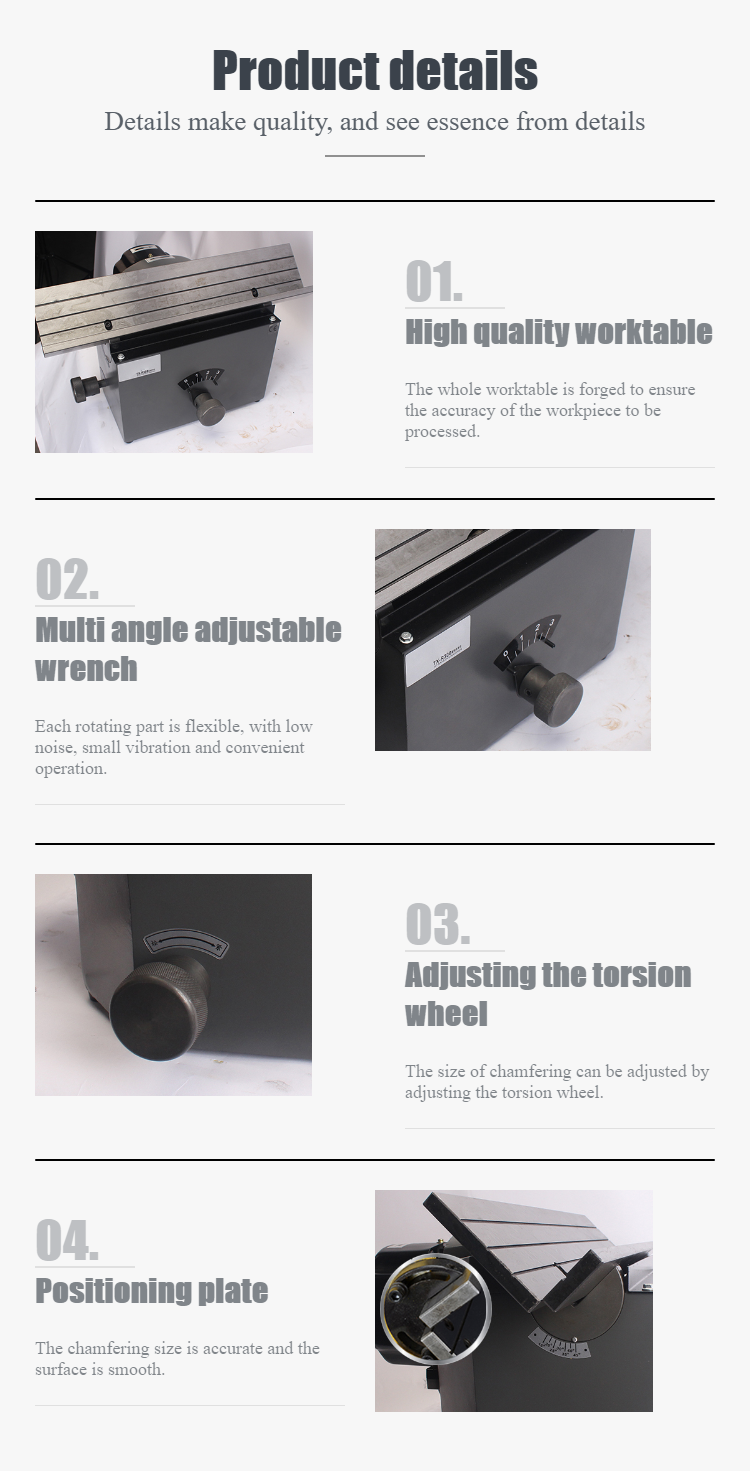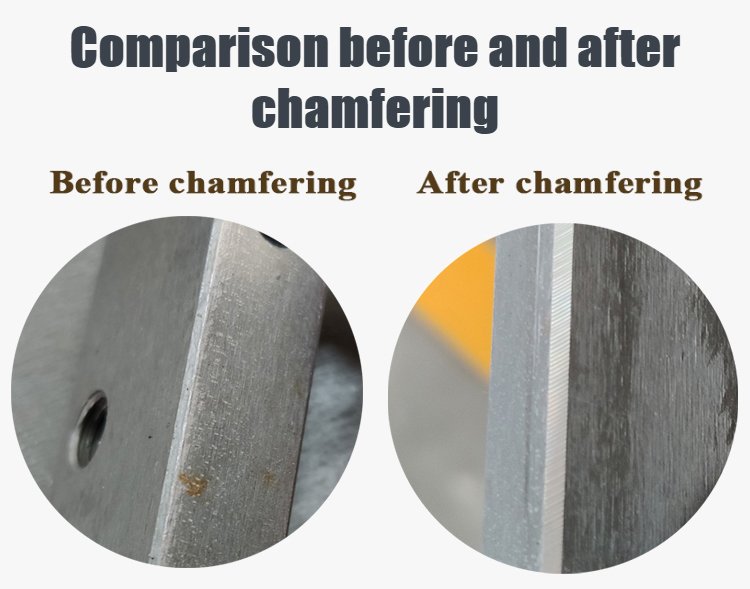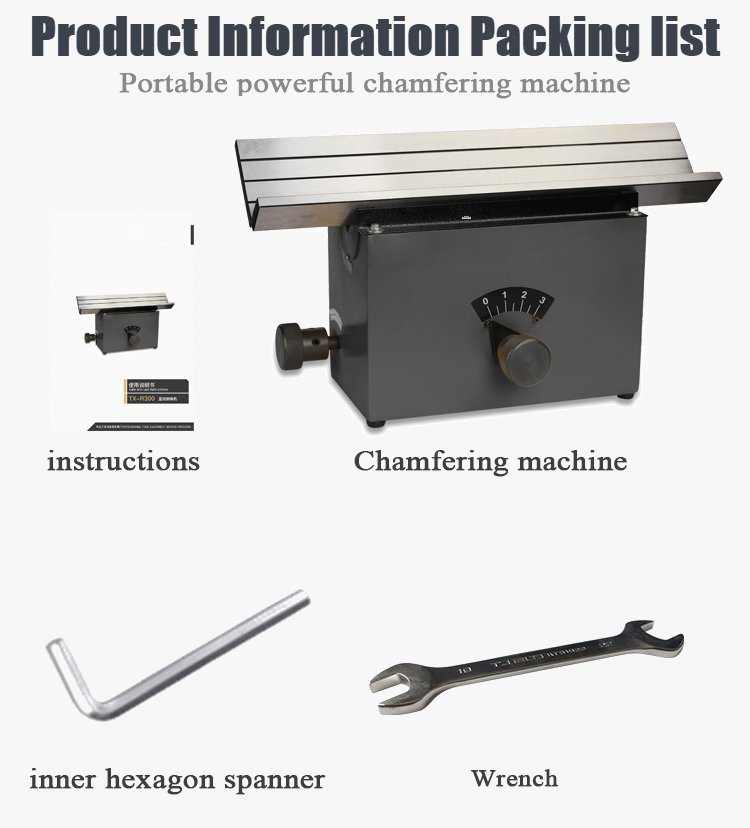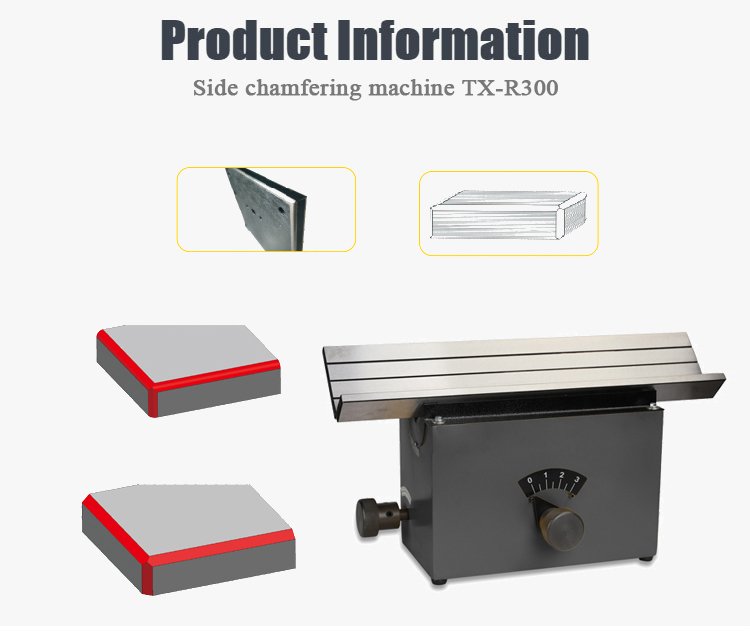 Moulds & Dies
Automotive industry
Auxiliary in CNC machines
Plate industry
Mechanization industry
Aerospace
Consumer electronics
Medical industry
Defense industry
Oil & gas industry
Easy setting of milling depth and desired angle
Highly suitable for deburring and chamfering (visible edges) of various material e.g. steel, aluminium, non-ferrous metals, plastics etc.

 

Ideal machine for economic preparation of welding seams
Stepless adjustment of chamfering angle from 15º to 45º
Low cost model for light to mid-range demands
| | |
| --- | --- |
| Max. bevel width at 45° | 4 mm |
| Angle adjustment | 45° |
| Guide rail | 500 mm |
| Smallest inner radius | 7 mm |
| Speed | 10.000 rpm |
| Motor power | 0,75 kW |
| Voltage | 400 V |
| Machine dimension (L x W x H) | 560 x 500 x 495 mm |
| Weight approx. | 62 kg |