Armpro Sheet metal Bending Machine
Armpro Sheet metal Bending Machine is used for cutting ferrous and non-ferrous material like iron, carbon steel, profile steel, H steel, copper, aluminum. it is the ideal equipment for the industrial and mining enterprises and small workshops with massive application.
Welcome to Visist Our Metal Bandsaw Machine Factory
Welcome customers from any country come to visit us, we can show you the Metal Bandsaw Machine workshop, and show the Metal Bandsaw Machine production site.
Sheet Metal Bending Machine: A Definitive Guide in 2021
A sheet metal bending machine, brake machine is a special type of metalworking machine that can put creases and bends into a panel. which is one of the most common sheet metal fabrication operations.  with several names, including bending machine, bending brake or sheet metal folder or just a folder.
A press brake is a machine tool used for bending metal parts and sheets up to 20 mm thick. It is composed of a V-shaped or U-shaped die (depending on the desired bending shape) and a punch. The material to be bent is placed on the die and pressed by the punch which then bends the sheet to the selected degree.
Press brakes are used in sheet metal work and production plants in many fields, such as the automotive and aeronautic sectors.
Add a header to begin generating the table of contents
1.What Is Sheet Metal?
The term "sheet metal" refers to any metal that can be formed into flat pieces of varying thicknesses which range from thin foils to thick plates. It commonly finds application in sheet metal fabrication operations to produce products for the industrial, mild steel, cold roll steel and residential sectors.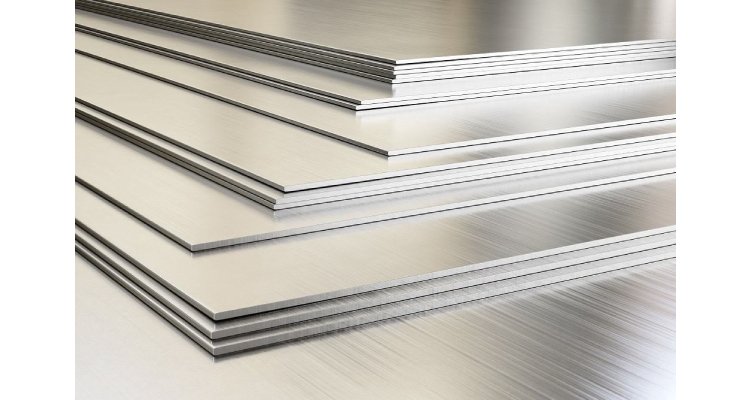 Sheet Metal 
2.What is Sheet Metal bending brake?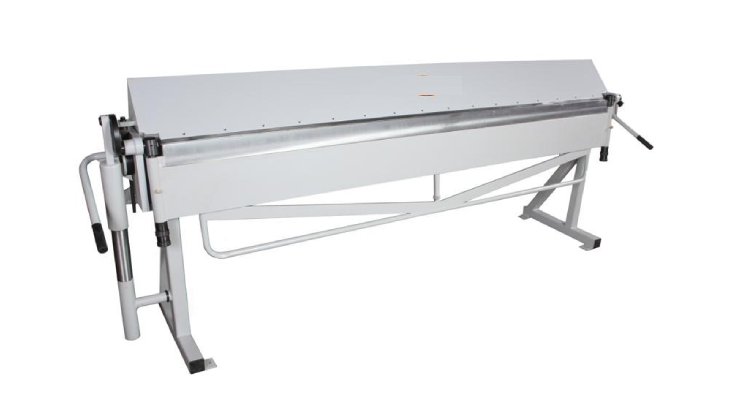 Sheet Metal Bending Brake
Sheet metal bending is an operation in which forces are applied to change the shape of a sheet. This is done to get the shape we want or to get the desired form needed for a manufacturing process. Here we used an external force which is used to alter only the external features of the sheet.  In case of alternation, parameters of the sheet such as length and thickness still remain the same. The malleability of the sheet metal further goes through various shaping processes.
Here we used a word "brake" which comes from the Middle English verb break, which meant to change direction or to bend.
In sheet metal bending shape, a brake is a metalworking machine which allows the bending of sheet metal and the most important piece of sheet metal bending equipment which comes in several distinct forms: A cornice brake only allows for simple bends and creases .
Sheet metal bending is an effective way of making different shapes of different products used for different processes. It guarantees simplicity and an efficient way of making shapes of new products.
Sheet metal bending is one of the essential procedures in the metal processing industry. For example, it is an important phase in the automotive companies since they work with different shapes to get the perfect automobile part that works with their design. The process can be at an industrial level, where it is ideal for creating big engine parts. Nevertheless, it can also be used in making little parts for the replacement of worn-out engine parts. While there are many processes involved in the operation, all sheet metal bending methods consider standard techniques to ensure precision across its production.  
3.What are the different types of the Sheet metal brake Machine?
There are some types of sheet metal brakes. The following are those types.
Hand brake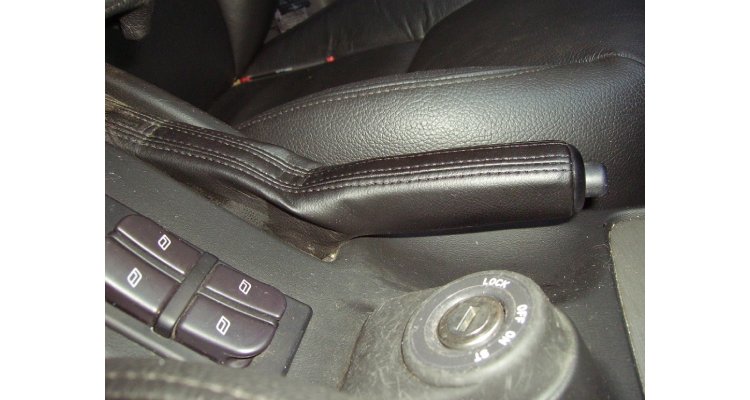 Hand Brake
A sheet metal hand brake normally bends sheet metal by using a hinged clamping bar to hold the metal down against the bed.  This is done by removing a "finger" from the clamping bar at each end of the box since the clamping bar is divided up into many sub-assemblies called "fingers".
Box-and-pan brake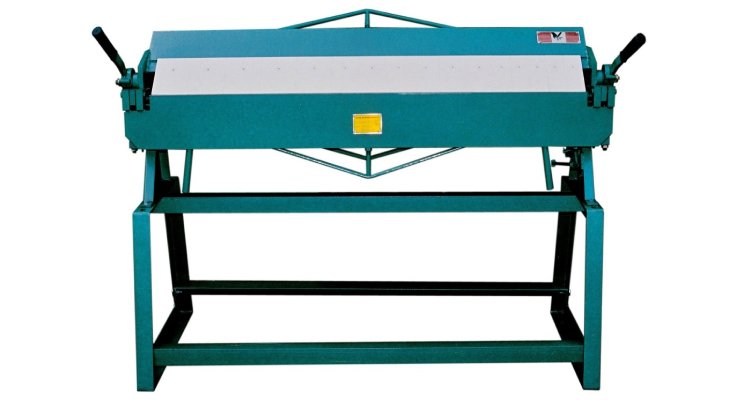 Box and Pan Brake 
A box-and-pan brake also known as a finger brake. This kind of bending machine uses a row of metal "fingers" to achieve desired multiple custom bends.
It is known as the "finger brake" because it is available in the series of different steel fingers of different widths.  As its name suggests, the box-and-pan brake is often used to make custom size pans, boxes and other objects.
To create these shapes, we have to use only the fingers that are needed to make the bend. Where fingers are secured by thumbscrews. Before going to use them ensure that they fastened securely and tightened firmly before you use the box and pan brake.
Coining Brake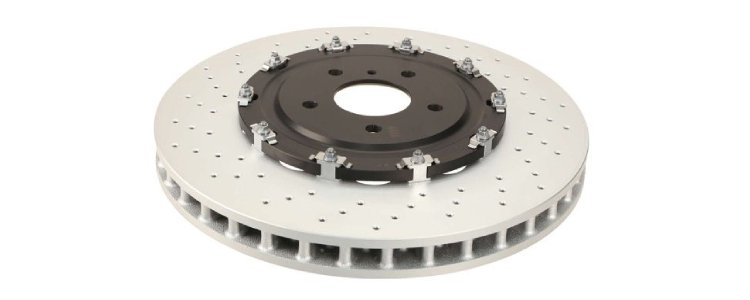 Conning Brake
A cornice brake is a simple bending machine which is a widely used brake in manufacturing nowadays. It was the most commonly used type of sheet metal brake, which was patented in 1882. It is a large tool that has the capability to make straight bends and simple creases across a sheet of metal.
Cornice brakes are often called leaf brakes.  To make straight bends, clamp a piece of sheet metal to a flat surface then, via  its movement of a moveable bending leaf, use forces to make straight bends and simple creases.
4.What are the different bending methods available for Sheet Metal Bending Machine?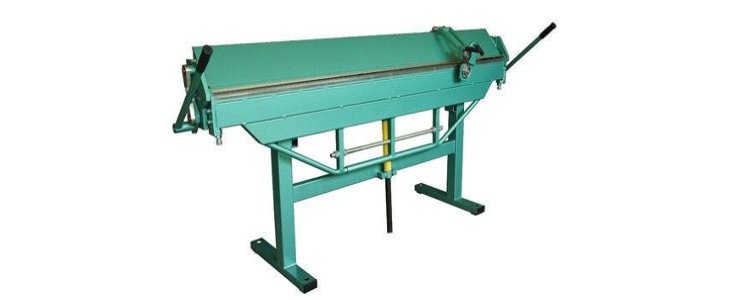 Sheet Metal Bending Machine
Air bending:  it is the type of bending where the least amount of contact is made. The equipment in it only touches the material at 3 points: the punch, the die shoulders and tip. The punch tip doesn't need to be pushed past to the surface of the metal, having less weight is required to bend in comparison to bottom bending and coining.
Bottom bending:   The main difference between air bending and bottom bending is that there is a difference in radius between the two. It differs from coining as the punch and the tie don't make full contact with the material, and there isn't enough tonnage available to make an imprint into the metal. Bottom bending has greater accuracy and less spring back makes it a safer option when considering metal bending techniques.
Coining: Coining is a bending process in which the work piece and the punch bottom on the die. This produces a controlled angle for bending, which leads to little spring back. There is more tonnage required in it than in air bending and bottom bending. 
Advantages of coining is that, to produce outstanding results, precision is necessary and the coining method can provide that.
Air Bending: It is used in sheet metal shops nowadays.  In this process the workpiece keeps in contact with the edge of the Die and the tip of the Punch.  The punch is forced past the top of the die into the v-opening without coming in the same line with the bottom of the v. Typically 30 degree tooling can be used to fully air bend and 90 or 88 degree tooling can be used in air bend.  75 degree tooling has been introduced in it to allow for full AirBending, without the tooling restrictions of Acute Angle Tooling. The determination of tooling is done with the assistance of an Air Bend Force Chart.
5.What are the different Press Brake Dies?
V-dies: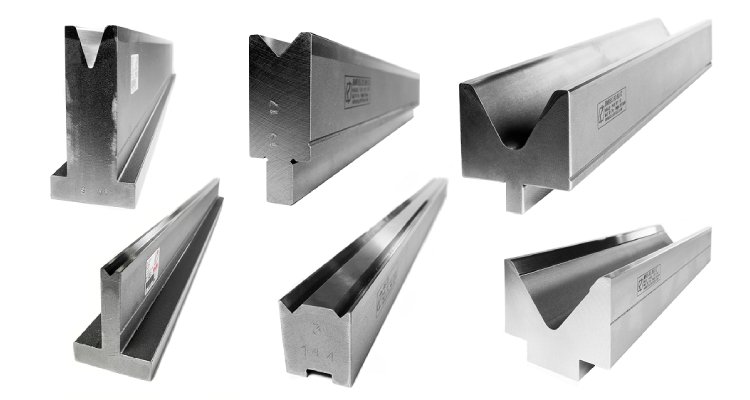 V-Die 
The most common type of die and the most common method is known as V-bending, in which the punch and die are "V" shaped. The punch first pushes the sheet into the "V" shaped groove in the V-die, to bend it. If the punch does not force the sheet to the bottom of the die cavity, it is called "air bending".
Rotary bending die:
A cylindrical shape with an 88-degree V-notch is cut along its axis which is seated in the "saddle" of the punch. The die is an anvil over which the rocker bends the sheet.
Offset die:
Acombination of punch and die set that bends two angles in one stroke to produce a Z shape.
Hemming dies:
Two stage dies which combine an acute angle die with a flattening tool.
Multiple-bend die:
A die set may be built in the shape of the desired profile and hence form several bends on a single stroke of the press.
Urethane Brake V-DIES:
They are the most economical method of making mar-free bends in pre-polished stainless steel and pre-finished surfaces, IN HIGH VOLUME PRODUCTION RUNS which is easy to use.
6.How to adjust your Sheet Metal Brake Machine to achieve best performance?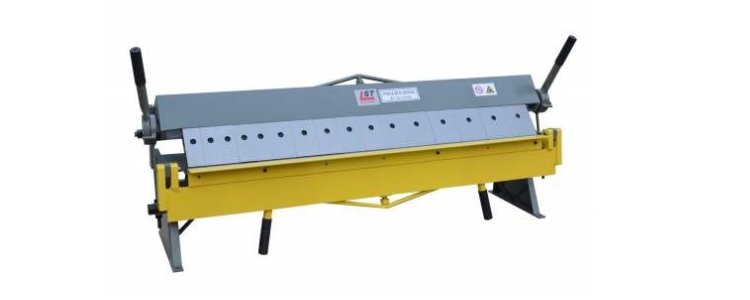 Sheet Metal Brake Machine
Take your two by fours. Slide them into the vise and then take your sheet metal to Slide it down between the two and up your Bend line
Adjusting the bend size is actually to adjust the size of the baffle as well, and use the button of the press machine to make the coarse and fine adjustment. Adjust the depth of the cutting edge such as the V-groove, and adjust it by the runner on the right side of the angle, and the cutting depth is S≤100.
The strength of bending of a sheet is directly proportional to the length of bending which means that if we want to fold a sheet 1.2 mm thick with a V = 8 then we  will need a force of 12 t per meter (t/M). If we want to fold is 2,400 mm will need a total force of 2.4 m x 12 t/M = 28.8 t.04-Jan-2005
7.Knowing Sheet Metal Bending Machine sheet metal gauge conversion chart?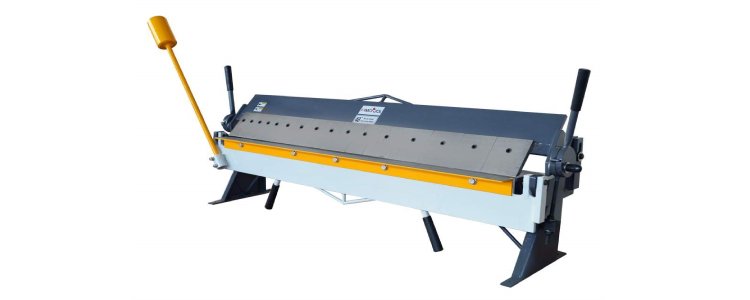 Sheet Metal Bending Machine 
Compare the thickness of your sheet metal in inches to a sheet metal gauge chart to find the proper gauge of that particular piece. For example, if your sheet metal is 0.2391 inches, it would have a gauge of 3.
SWG    INCH  MM                    SWG    INCH  MM
7/0     0.500    12.70                   23             0.024    0.61
6/0     0.464    11.79                   24             0.022    0.56
5/0     0.432    10.97                   25             0.020    0.51
4/0     0.400    10.16                   26             0.018    0.46
3/0     0.372    9.45                   27             0.016    0.42
2/0     0.348    8.84                   28             0.015    0.38
1/0     0.324    8.24                   29             0.014    0.35
1          0.300        7.62                   30             0.012    0.32
2          0.276        7.01                   31             0.012    0.30
3          0.252        6.40                   32             0.011    0.27
4          0.232        5.89                   33             0.010    0.25
5          0.212        5.39                   34             0.009    0.23
6          0.192        4.88                   35             0.008    0.21
7          0.176        4.47                   36             0.008    0.19
8          0.160        4.06                   37             0.007    0.17
9          0.144        3.66                   38             0.006    0.15
10             0.128    3.25                   39             0.005    0.13
11             0.116    2.95                   40             0.005    0.12
12             0.104    2.64                   41             0.004    0.11
13             0.092    2.34                   42             0.004    0.10
14             0.080    2.03                   43             0.004    0.09
15             0.072    1.83                   44             0.003    0.08
16             0.064    1.63                   45             0.003    0.07
17             0.056    1.42                   46             0.002    0.06
18             0.048    1.22                   47             0.002    0.05
19             0.040    1.02                   48             0.002    0.04
20             0.036    0.91                   49             0.001    0.03
21             0.032    0.81                   50             0.001    0.03
8.What are the advantages of the Sheet Metal Brake Machine?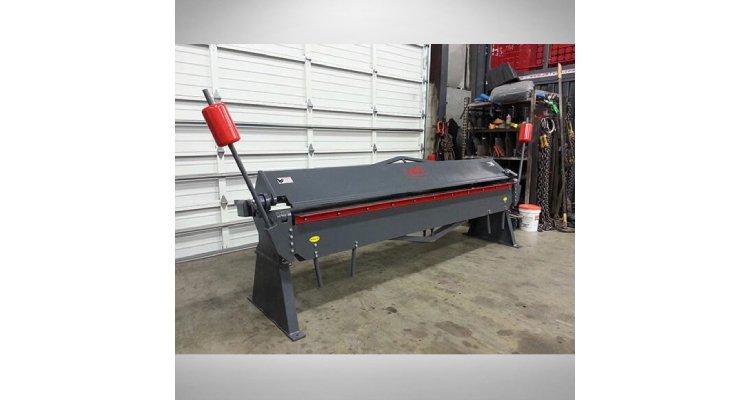 Sheet Metal Brake Machine 
The main advantage is that even when used at maximum capacity they have high precision and allow for rapid production.
These machines are accurate and easy to use and do not require a very high skill level to operate them.
Used to create a bend inside the metal sheets
Often actually faster than CNC benders
The parts produced and reproduced are consistent in quality and shape
High speed, high production efficiency and low energy consumption.
Simple routine maintenance and low maintenance cost.
High degree of automation
No need to replace the upper and lower mold
It's suitable for flat molding of various materials.
9.What are the Industrial applications of the Sheet Metal Bending Brake Machine?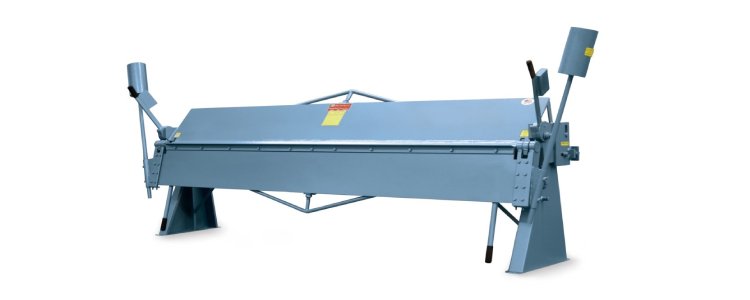 Bending Brake Machine
To manufacture various products from metal its tools are used. Steel, titanium, copper and many more metals with this machine can be bent and shaped. In the decoration industry, it can complete the manufacture of stainless steel plates and doors.
In the power industry, it can make plates into different sizes, such as cabinets, refrigerator etc.
Used in various stainless steel kitchenware and catering industries.
In the communications industry, communications towers, traffic signal poles and monitoring poles are curved. Other industries such as elevators, aerospace, automobiles, etc.
10.What is a Sheet Metal Bending Machine composed of?
Sheet Metal Bending Machine
The brake consists of a flat surface onto which the material is placed, and a clamping bar which will come down and hold the material firmly during the bend. This clamping action may be manual, automatic or operated using a foot pedal. The front, gate-like, plate of the machine is hinged and may be lifted, forcing the material extended over a straight edge to bend to follow the plate.
The bends can be up to any angle about 120 degrees. If the area to be bent is narrow enough, a sharper bend can be made by inserting the bend under the clamping bar.
CNC bending machines and ordinary bending machines are made of ordinary steel plates and other plates. The difference lies in which produce different results which are: processing speed, machining accuracy and processing efficiency.
The bending of sheet metal refers to the processing of changing the angles of sheets. Such as bending the sheet into V shape, U shape and so on. Sheet metal bending has two methods: one is die bending, which is used for sheet metal structures with small volume and mass processing; the other is bending by bending machine, which is used to process sheet metal structures with large structure size. These two bending methods have their own principles, characteristics and applicability.
11.How does a metal brake machine work?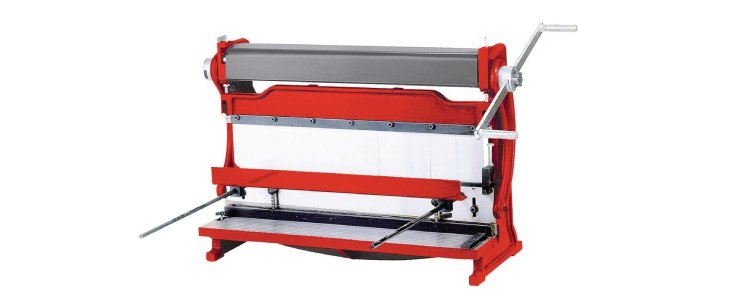 Press Brake
Metal brakes are genuinely basic machines. The metal brake works as the upper jaw holds brake strongly and the lower jaw helps it in bending at the desired angle. Shapes are made by making a progression of foreordained twists in a particular grouping.
The bending of the sheet metal is the process in which the formation of the components and brackets, electrical boxes is done.
Metal Brake Machine works very consistently in a smooth way.
12.What is the Sheet Metal Design Tips for bending good performance?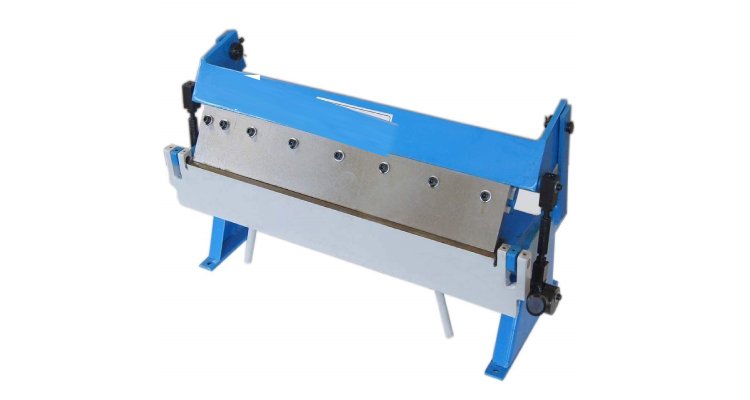 Sheet Metal Bending Machine
Minimum Flange Length
There exists a minimum flange length, for this see the bending force chart for guidance. According to thickness, the die width is selected but If you design a flange that is too short, it will "fall" into the crevice and we will lose the result.
Chamfered Sides:
The chamfer must stop before the base of the detail
Hole Distance from Bend:
If the holes are too close to the bend, they may get deformed because round holes are not as problematic as other types.Again, see the bending force chart for minimum flange measurements.
Symmetry:
There lies a danger in making parts that are already symmetric. If it is nearly symmetric, the bending press operator may get confused. As a result, the part will be bent in the wrong direction.
Hole Distance from Bend:
If the holes are too close to the bend, they may get deformed. Round holes are not as problematic as other types but your bolts may still not fit through. Again, see the bending force chart for minimum flange measurements and put the holes farther than the minimum.
Rivet Nuts:
Using rivet nuts near the bending line, it means that inserting them before bending is good for securing the applicability of it. After bending, the holes could be deformed. So make sure that the nuts won't be in the way of tools when bending.
Small Flanges on Big Parts:
A small bend at the end of a large part may lead to difficulties
Bends Next to Each Other:
Check the bending force chart for minimum flange length
Keep the Bends on the Same Line:
It is best to keep the bends on the same line when you have several flanges in succession. Otherwise, the operator needs to readjust the parts for every single bend, which requires more time and more money.
Bend Relief:
Bend reliefs are necessary to get the best outcome, it is suggested that not to make a small laser cut but an actual cut on the sides of the flange to be a bend relief. The width of such a cut should be higher than material thickness which ensures that there are no deformations to the final bend.
Bending a Box:
Small gaps guarantee a doable job
Check the Flat Pattern:
Keep in mind that switching your CAD view to a flat pattern from time to time. There are many ways to do that. Firstly, you may end up with something that cannot exist in a flat pattern, if you get carried away with your flanges, What cannot exist in a flat pattern, cannot exist in any other way.
13.What is Sheet metal bending brake Safety Guidelines when operating?

Safety Measures 
Bending brakes are one of the complex machines used in sheet metal bending operations to bend different objects. The machines always demand for accurate setting of parameters and meticulous operation from the operator's end that performed on it. Otherwise, several mistakes may be found and introduced in sheet metal bending operations which further result in  their losses. Even though slight mistakes can lead to product damage, dimensional inaccuracies, material loss, loss of operation time and effort, etc. Therefore, it is essential to avoid bending brakes mistakes.
Hence, it is important to take safety precautions into consideration while working on metal fabrication projects.  Many injuries occur in the sheet metal fabrication industry is a result of carelessness. Severe injuries can occur due to lack of knowledge and improper handling of tool or machines or other reasons. never forget to wear safety gloves while using any of machine
Always use safety goggles to protect your eyes from fine particles that fly during the bending process.
Make use of work boots.
Always avoid running your hands over a sharp cut, even if you are wearing gloves.
Select the bending radius first according to  the material specifications that  offered by the raw material supplier
Consider a large bend radius for longitudinal bending and smaller radius for transverse bending.
To avoid feature distortion, keep in mind that
The distance between the feature and bend line must be minimum thrice that leads to the sheet thickness.
If a close distance is required then the feature should not be created before forming the bend line.
To prevent tool damage, you must select the right bending flange length.
Use this formula to select the right bending flange length.
Bending flange length= [(4 x stock thickness) + bend radius]
To avoid upsetting the ram, the operator make ensures the following
Consider troubleshooting sheet metal brake which will include re-machining of the ram to the specific alignment of the machine's center.
Avoid machine overloading rather than its size  and utilize calculated tonnage to perform bending operations.
Bending flange length= (4 x stock thickness)+bend radius
Frequent cleaning and lubrication of machines are recommended to avoid jamming and frictional wear and tear.
14.How to maintain a Sheet Metal Bending Machine?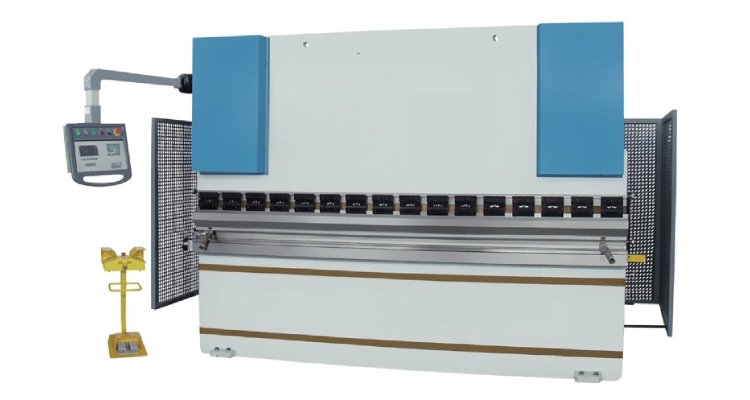 Sheet Metal Bending Machine Daily Maintenance
Correct Placement of the Sheet Metal:
Before you start the operation,  ensure that the sheet metal is parallel to the bender, you will guarantee that the sheet will not hit your body and cause injury.
Let it Run Before Using it in Winter
When it's cold, it is suggested to let the machine operate for a few minutes to warm up. It also reduces the risk of the machine getting stressed.
Although some of these tips and precautions are common sense, they are still all important and must be followed when using sheet metal bending machines.
15.How do you troubleshoot a Sheet Metal Bending Machine?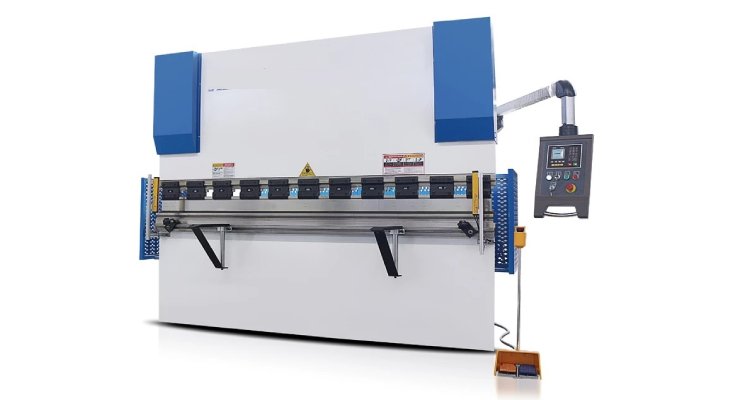 Sheet Metal Bending Machine 
Cracks in the Bending Angle
Cracks can be caused by poor metal or having a bending radius that is too small to bend the material. To improve this for the future, try something using heating your metals and cooling them slowly.
Bending Angle is Not Straight and the Size is Unstable
This issue can be caused by inadequate material pressure and uneven bending pressure applied on it. On the other hand, the convex-concave die could be dissymmetric. By increasing the jacking force on die and managing out the clearance in the convex-concave die fillet, you will be able to avoid these problems.
Hole Deformation
Sometimes the friction between the concave die surface and the outside surface during bending can damage the positioning of the hole. By increasing the pressure of the ejector plate or by adding some hard spot on the ejector plate to increase the friction and stop any sliding, we can prevent this.
Uneven Bottom of the Concave Piece
While using an ejection device, the force could be insufficient or there may be no need for it at all, which causes this issue. Make sure that the ejection device is adjusted to the correct measure of force and your material is evenly levelled before you start bending.
The Bend Is Not Parallel to the Centre of Two Holes
When the bending height will be less than the minimum bending limit height, the curve will expand , so they will become distorted. By increasing the height of either the bending parts or workpiece, distortion could be avoided.
By applying these solutions and paying attention to detail while bending a metal, we can overcome these problems every time.
16.What is press brake cell?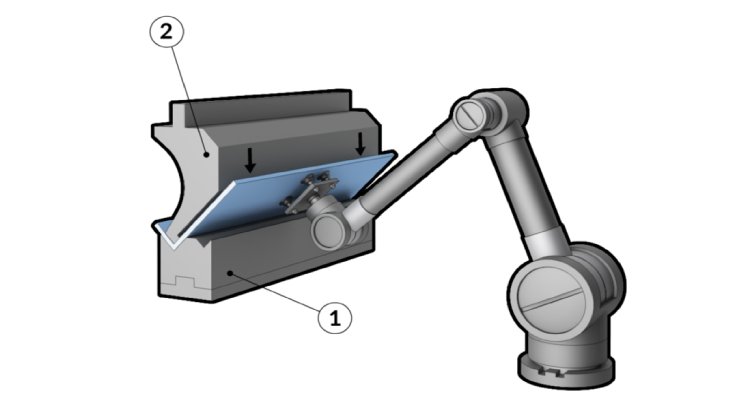 Press Brake Cell 
Press brake cell
A press brake cell is a press brake assisted or controlled by a robot where automated bending of sheet metal is carried out by pressing between two tools.
The process/working    
In a press brake cell a work piece is placed by a robot on the top of the lower tool. The upper tool, the], lowers and deforms the workpiece through an applied compressive force applied to make them usable and which leads to plastic deformation.
A variety of edge press tools are available to provide many types of deformations of the work piece.m Since pressing force and pressure depth are important parameters that affect the final result of press brake cell and  today's edge presses are usually CNC controlled. Therefore, as in this case, the robot also assisted for maximum repeatability and minimal manual handling.
17.What key factor you must keep in mind before buying Sheet Metal Bending Machine?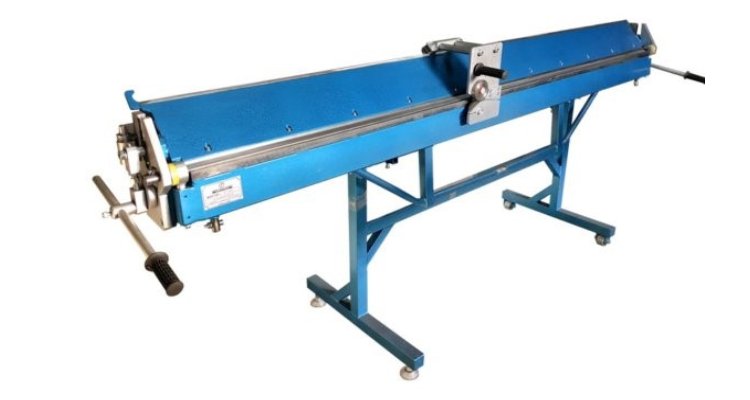 Sheet Metal Bending Machine
Work-piece
When choosing a CNC bending machine, the first element to consider is the work piece. You must know the thickness, width, length and material of the processed board .Understanding the components of the work-piece will help to choose the right machine. Choose the tonnage according to the work-piece, that is, the bending capacity of the bending machine. Keep in mind that the length of the table also depends on the work-piece.
Punch and die
The punch and die are bending machine dies which affect the accuracy of the bending process, so that they are considered valuable elements.
It is very important to choose the right upper and lower molds according to the work piece drawings and processing requirements. When you have knowledge about the workpiece it is made of, the press brake punch is another element.
The material type of the plate will indicate the appropriate punch and die material.
The shape of the work-piece will indicate what the upper mold could be.
The thickness and bending angle of the plate will dictate which die to choose for metal.
Choosing the right mold will also affect the next key factories as well.
Precision
Accuracy is another basic element to be aware of as they are reliable in molding accuracy.
Compared them with manual machines with poor repeatability, so that they have better repeatability.
Further, if the correct high-quality mold is selected, the molding accuracy of the machine will be greatly improved.
Deformation
While bending a metal plate, the metal plate will be deformed. By installing a compensation device on your machine, we can prevent the occurrence of deformation. The equipment can effectively compensate for deformation to ensure accuracy.
Price
Last but not least, the cost of a CNC bending machine is the last factor to consider while buying the best machine at the most reasonable price. When you know what you need, you can buy the right machine according to your budget by knowing all the previous key factors. In short, the five important factors are the work-piece, die and die, accuracy, deformation, and the price of a CNC bending machine.