Top 10 Automatic Pipe Bending Machines Manufacturers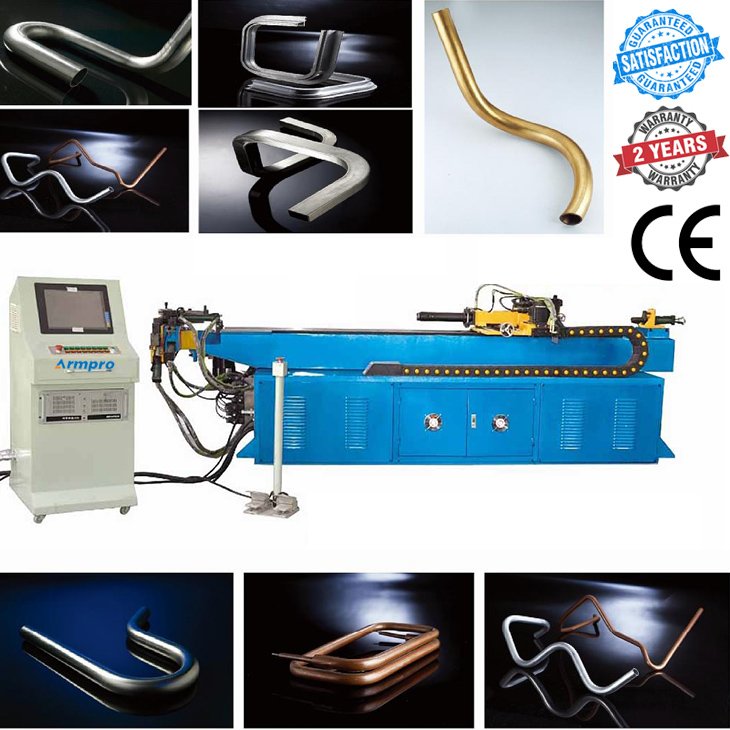 Automatic Pipe bending machines are industrial tools that are specialized and designed to bend pipes and tubes into various shapes, sizes and angles. These pipes are used in a wide range of applications. These pipe-bending machines are used in multiple industries such as construction, automotive, aerospace, manufacturing and plumbing. In addition to them, these machines are used in applications where precise and accurate pipe bending should be carried out. Pipe bending machines are imperative for creating structures, frames, pipelines and materials that require specific curved or angled configurations.
Some key features and components of pipe-bending machines are as follows:
Clamping system:Pipe bending machines have a clamping system that enables the operators to securely hold the pipe in place while bending. This mechanism enables to prevent the slipping or distortion of the pipe during the bending process.
Control system:Some modern pipe bending machines come equipped with advanced control systems that allow the operators to input the desired bend specifications.
Hydraulic system:Hydraulic pipe bending machines use hydraulic cylinders to give the force to the pipes in order to achieve the desired bend in the pipes.
Material compatibility: Pipe bending machines are manufactured to work with different kinds of materials such as steel, aluminium, and stainless steel. They can also work with plastic pipes like PVC and HDPE.
Safety Features: Safety is one of the most important factors to be given attention to. All industrial machinery is equipped with certain emergency features that facilitate towards a safe working environment and prevent any immediate or unexpected accidents.
How do you make an informed decision when purchasing Automatic pipe bending machines?
Making an informed decision when purchasing a pipe bending machine involves the consideration of several factors to ensure that the specific needs, ants and requirements of the customer are met. Below are some such factors to be considered when choosing the right manufacturer.
Requirements and needs of the company
Determine the types of pipes and the materials that will be used to bend in the company. Also, identify the specifications of the pipes, like the maximum pipe diameter and thickness of the pipes. It is also important to consider the volume of the pipe-bending work that will be done at the company. They can be categorised as occasional, moderate or heavy-duty.
Type of the machine
There are several types of pipe-bending machines out there on the market. The most prominent ones are manual, hydraulic, electric or CNC pipe-bending machines. It would make choosing a pipe bending machine manufacturer easier if you could decide early on what type of machine you are going to purchase. This can be done by considering the complexity of the bending tasks carried out within the company.
Accuracy and precision of the machine
Make sure to check the accuracy of the machine, in order to make sure that there is consistency in the production of bends from the machine. Features like digital readouts, programmable settings, and CNC capabilities can be analysed in order to determine higher precision.
Material Compatibility
Make sure that the machine you are purchasing is compatible and suitable to the materials you will be working with.
Safety Features of the Machine
It is important that the machine is integrated with necessary safety features like emergency stop buttons, interlocks, and guards which are mandatory to ensure the protection of operators.
Service and maintenance
Look out for the maintenance requirements of the machine and the availability of after-sale services and spare parts.
Determine the budget range and look out for machines that offer the best value for the investment. Make sure to keep in mind that the cheaper the product, the lower the quality standards.
Ranking the Top Ten Automatic Pipe bending machine manufacturers
| | | |
| --- | --- | --- |
| Rank | Manufacturer | Headquarters |
| 1 | TRUMPF | Germany |
| 2 | AMADA Group | Japan |
| 3 | Bystronic | Switzerland |
| 4 | Salvagnini Group | Italy |
| 5 | Prima Power | Italy |
| 6 |  Armpro | China |
| 7 | Mazak Optonics | Germany |
| 8 | LVD Group | Belgium |
| 9 | Ermaksan | Turkey |
| 10 | Tube Form Solutions | Indiana |
Profile:
TRUMPF is a leading global company, that focuses on using the latest technology and manufacturing tools and machinery for sheet metal processing, industrial lasers, and electronics. They also offer automation solutions and customised machinery solutions as per the requirements of the customer.
Key Products:
Laser cutting machines
Punching machines
Automatic Pipe Bending machines
Reasons for Recommendation:
TRUMPF is well-known for its innovative approach as opposed to the traditional methods of manufacturing technology. They also have a history of producing high-quality machinery for various industries. These factors facilitate making them a reliable choice for various manufacturers and their industrial needs.
Profile:
Bystronic, headquartered in Switzerland, is a well-known manufacturer of sheet metal processing equipment. These include laser cutting machines, press brakes, and automation solutions customized based on the preferences of their respective clients.
Key Products:
Fiber cutting machines
CO2 Laser cutting machines
Automatic Pipe Bending Machine
Automation systems
Software solutions
Reasons for Recommendation:
Bystronic has built up a solid reputation through its use of advanced technology and its dedication to providing efficient and effective solutions for sheet metal processing. This makes them a reliable and feasible choice for manufacturers and industrial companies looking for machinery with high quality and precision.
Profile:
Salvagnini is an Italian-based company that specializes in the design, production, and manufacturing of machines and systems that are used for sheet metal processing and fabrication. They offer a wide range of products and machinery that are applicable and can be used in a number of industries all around the world.
Key Products:
Panel benders
Punching machines
Fiber laser systems
Automated bending solutions
Reasons for Recommendation:
Salvaginini, with all the experience of these years, is recognized for its innovative approach towards the manufacturing and processing of sheet metal machinery, and its commitment to automation and flexibility. This makes them a very suitable manufacturer of metalworking machinery and may be considered as a good choice to purchase machinery from.
Profile:
Mazak Optonics is a subsidiary company of the Yamazaki Mazak Corporation. They specialize in the manufacturing of laser cutting machines and automation systems. Mazak Corporation has played a crucial role in the American manufacturing industry since 1968. Mazark provides a wide range of machinery solutions to industries varying from aerospace to medical industry and consumer electronics to construction machinery.
Key Products:
CO2 cutting systems
Fiber cutting systems
Automatic Pipe Bending Machine
Additive machinery manufacturing
Automated systems
5-axis systems

Profile:
Armpro is a manufacturing company, with its headquarters based in Japan, that leads the metalworking machinery manufacturing industry with its high-quality and precision products and equipment. They have received a positive response from most of their customers, 98% based on statistics and about 90% of their customers return back to them for their service. This proves the legibility of Armpro in the metalworking industry.
Key Products:
Electric Tapping Machine
Thread Rolling Machine
Bench Tapping Machine
Automatic Tapping Machine
Automatic bar-cutting machine
Drill tapping
Drilling and Milling
Belting Sanding
Bench Grinding Machine
Automatic Pipe Bending Machine
Pipe Chamfering Machine
Reasons for Recommendation:
All Armpro's machinery and equipment are carefully crafted to include high quality, precision and longevity, integrated with stability in their products. They also continuously strive towards improvement and the development of their products, maintaining constant research and development activity to make sure they are delivering what's best to their customers.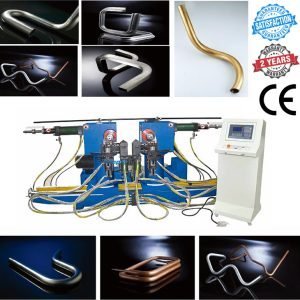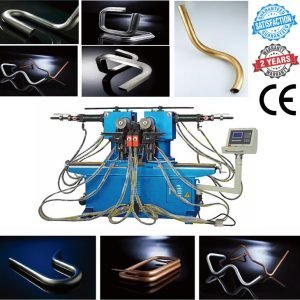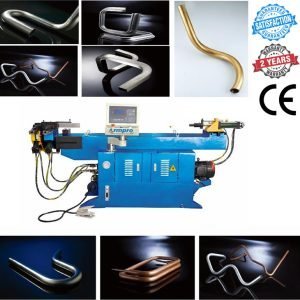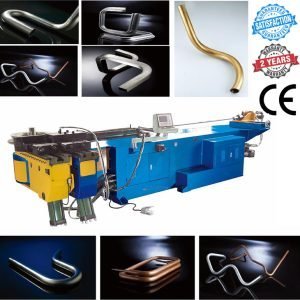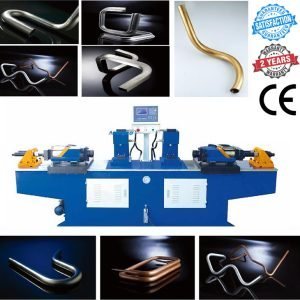 Reason for recommendation:
Armpro  has  been  the   only  manufacturer  that   offers  metalworking  machinery  and equipment. All of their machinery is completely equipped with high quality, precision, longevity  as  well  and  stability.  This   helps  them  to   meet  their  client's   high-quality expectations. They also engage  in  continuous  improvement  and development of the products. They also offer a very responsive support team and offer complete presales and after-sales services as well.
Profile:
LVD Group is a Belgian manufacturing company that specializes in manufacturing sheet metal processing equipment and also offers software solutions based on the requirements and preferences of the customer. LVD is a world leader with one of the most comprehensive product offerings in the metalworking machinery industry. Their metalworking machinery and equipment, along with their software solutions, strive towards providing innovative and integrated metalworking solutions that can be used to improve production processes and advance the industry.
Key Products:
Laser cutting machines
Turret punch presses
Automatic Pipe Bending machines
Integrated automation systems
Press brakes
Shearing machines
Profile:
Ermaksan is a Turkish company that specializes in the production, design and manufacturing of metalworking machinery. One of the most prominent in the industry, Ermaksan has succeeded in securing their solid position in line for plenty of years that are worth certifying their high quality. They are a global technology company that offers innovative solutions to the otherwise traditional industrial life.
Key Products:
Fiber cutting machines
Laser cutting machines
Hydraulic Press brakes
Automatic Pipe Bending Machine
Bakant Press
Scissors cutting
Plasma Cutting
Additive manufacturing
Optoelectronics
Reasons for Recommendation:
Ermaksan is dedicated to producing innovative, high-quality and high-value-added products with its respective brands. With an experienced journey of about half a century, Ermaksan is heading forward with firm steps towards the future by maintaining its position in the industrial field of manufacturing and metal processing.
Profile:
Tube Form Solutions is equipped with various departments that are solely dedicated to producing their design and development. Each and every department of Automatic Tube Form Solutions makes sure that they maintain the reliability and accuracy of the products. They manufacture products that are used in a worldwide range of equipment and machinery, allowing the customers to conduct a thorough analysis before thinking about purchasing their products.
Key Products:
CNC Tube Benders
Tube End Formers
Tube Saws
Automatic Pipe Bending Machines
Tube Cutting Machines
Tube Fabrication
Reasons for Recommendation:
Tube Form Solutions delivers its products in a unique way. Every product they manufacture is solely customized and tailored in order to suit the needs of the customer. All their products are manufactured in a way that ensures the longest life of the products and provides the highest reliability possible.
Conclusion
Conclusion
In conclusion, the global market of Automatic pipe bending machine manufacturing is enriched with a diverse range of manufacturing companies, each of them contributing in their own way to the industry. These top ten companies, headquartered in various parts of the world, have built up a solidified position by committing themselves to precise engineering, technological innovation and customer-oriented service and solutions.
From ARMPRE Company's precision-focused products to the cutting-edge technology of Tube Form Solutions, all these companies are home to a rich landscape of pipe-bending machinery. As there is continuous development and demand for complex bending machinery, the above-mentioned manufacturers remain ready to deliver solutions that contribute to the world in terms of efficiency, accuracy, integrity, and quality.
Don't forget to share this post!
CONTACT US
Tell us your raw material and working details to get quotations within 24 hours.
WhatsApp Us: +86 159 27 555863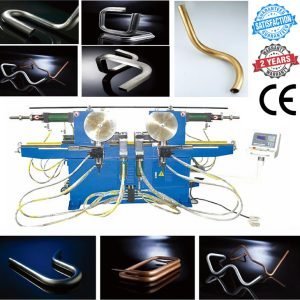 Want the best price & newest metal working machinery buying guide,tips and trends sent straightly to your box?Sign up for Armpro's monthly newsletter,we're free for your consultation and Offer you the most suitable working solutions!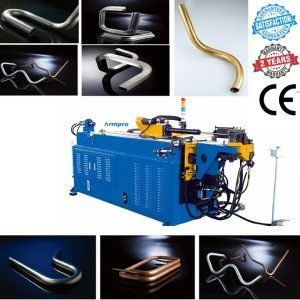 Tell us your material or budget,we'll reply you ASAP within 24 hours