Top 10 Cold Saw Machine Manufacturers in the World
In the vast realm of metalworking, cold saw machines reign supreme for their precision and efficiency. These powerhouse tools, pivotal in ensuring flawless metal fabrication, are supplied by a plethora of manufacturers globally.
This article navigates the competitive terrain of cold saw machine production, spotlighting the top 10 manufacturers who have successfully etched their names in this industry. Keep reading to explore the pioneers and innovators of this vital tool, carving the path for the future of metalworking.
What is Cold Saw?
Defining the bedrock of precision metalworking, the cold saw is a game-changer. It is an essential metal cutting tool that, unlike others, does not heat the metal while cutting. This aspect is crucial - it eliminates heat-induced distortions and results in smooth, accurate cuts every time. The cold saw does its magic with a circular, toothed blade that spins at high speeds, cutting through metal like a hot knife through butter. Its name - 'cold' saw - is derived from the fact that the cutting area remains relatively cool, courtesy of the blade's hefty heat absorption capacity and the addition of a cooling liquid.
This unique feature ensures longevity of the blade and maintains the structural integrity of the cut metal. In a nutshell, the cold saw is a titan of efficiency, accuracy, and durability in the metalworking world. This makes it the go-to choice of professionals seeking perfection in metal fabrication.
How to make an informed decision when purchasing Cold saw?
Before we dive headfirst into the guidelines for selecting the ideal cold saw, let's take a moment to understand why this decision matters. A well-informed choice can drastically enhance your metalworking productivity and efficiency.
Understanding your Needs
Before you set out to purchase a cold saw, you must first define your needs. Are you looking for a machine for heavy-duty, industrial use or for simpler, small-scale projects? The intensity of your usage will guide your decision, affecting factors such as the saw's power output, blade size, and durability.
Research the Market
There are numerous manufacturers in the cold saw industry, each offering unique features and benefits. To make an informed decision, you must conduct comprehensive market research. Look into each manufacturer's reputation, customer reviews, warranty details, and after-sales service. Remember, the most expensive option isn't necessarily the best one.
Consider the Technical Specifications
Cold saws come in various shapes and sizes, with different technical specifications. Considerations like blade size, motor power, cutting speed, and cooling system all play a crucial role in the machine's overall performance. Make sure you understand these specifications and how they align with your requirements.
Safety Features
The safety of the operator should never be compromised. When selecting a cold saw, ensure it has reliable safety features such as blade guards, safety switches, and emergency stop functions. Additionally, the machine should comply with all relevant safety standards.
Budget
Finally, consider your budget. It's important to balance the cost with the value you'll receive from the machine. Remember, a cheaper machine may end up costing more in the long run if it requires frequent repairs or replacement. Choose a machine that offers the best value for your investment.
By following these steps, you can make an informed decision and select a cold saw that will serve you effectively and safely for years to come.
10 Best Cold Saw Machine Manufacturers
To help you on your search for the best cold saw machine, we've compiled a list of ten top manufacturers. Each of these companies has built a reputation for producing high quality saws.
| | | |
| --- | --- | --- |
| Rank | Manufacturer | Headquarters |
| 1 | Baileigh Industrial | USA |
| 2 | Jet Tools & Machinery | Indiana |
| 3 | Powermatic | Taiwan |
| 4 | Shop Fox | Netherlands |
| 5 | HUVEMA | USA |
| 6 | Armpro | China |
| 7 | TSUNE | USA |
| 8 | TRENNJAEGER | Japan |
| 9 | PEDRAZZOLI | Italy |
| 10 | KALTENBACH | Germany |
Profile: Baileigh Industrial is a leading manufacturer of cold saw machines known for its commitment to innovation and exceptional customer service. Baileigh's cold saws are designed to last, providing superior performance with every cut.
Reasons for Recommendation: Baileigh Industrial earns its place on this list for its dedication to quality and impressive range of products. The company uses only top-grade materials in its manufacturing process, ensuring that its machines are durable and reliable. Baileigh's commitment to providing excellent customer service and support further strengthens its reputation in the industry.
Key Products:
Cold saws
Circular cold saws
Band saws
Drill presses
Metal lathes
Milling machines
Sheet metal brakes
Profile: Jet Tools is a dynamic and innovative manufacturer renowned for producing top-notch machinery and tools. Passionate about providing users with robust and reliable equipment, Jet Tools stays ahead of the curve by incorporating the latest technology in their designs. With their strong commitment to quality and customer satisfaction, they have earned a solid reputation in the industry and around the globe.
Reasons for Recommendation: Jet Tools stand out in the industry for their unmatched quality and relentless pursuit of innovation. The company's vast array of well-crafted machinery and tools are the epitome of precision and durability, truly serving the needs of both amateur and professional users. They consistently push the boundaries of design and functionality, refusing to settle for mediocrity.
Key Products
Jet Cold Saw
Jet Bandsaw
Jet Drill Press
Jet Bench Grinder
Jet Dust Collector
Jet Wood Lathe
Jet Metal Lathe
Jet Milling Machine
Jet Table Saw
Jet Jointer Planer
Profile: Powermatic is a well-respected and trusted brand in the power tools industry. Their wide range of woodworking, metalworking machinery and tools are highly regarded for their superior quality, accuracy and dependability. With an unyielding commitment to customer service, they have earned numerous awards over the years.
Reasons for Recommendation: Powermatic is an excellent choice for anyone looking for a reliable and high-performance tool or machine. They specialize in producing top-of-the-line tools that provide exceptional performance and long-lasting durability. From their sophisticated lathes to powerful drill presses, every tool from Powermatic enables users to tackle even the toughest jobs with ease.
Key Products
Table Saw
Jointer Planer
Dust Collector
Drill Press
Wood Lathe
Bandsaw
Mortiser
Shaper Cutter
CNC Machining Centers.
Profile: Shop Fox is a leading provider of high-quality tools and machinery for both industrial and hobbyist woodworkers. Their products are designed with the customer in mind, offering unbeatable performance at an affordable price. With their wide variety of tools ranging from drill presses to lathes, they have everything you need for your most demanding woodworking projects.
Reasons for Recommendation: Shop Fox is the perfect choice for anyone looking to get serious about their woodworking. Their tools are built to last and come with a variety of features that make them easy to use and highly versatile. With their advanced dust collection systems, you can rest assured your shop will remain clean from debris while getting the job done quickly and efficiently. They also provide excellent customer service for any issues you may have with their products.
Key Products
Table Saw
ointer Planer
Dust Collector
Drill Press
Wood Lathe
Bandsaw
Mortiser
Shaper Cutter
CNC Machining Centers.
Profile: HUVEMA is a leading German manufacturer of power tools and machinery for the industrial, residential, and commercial markets. With their state-of-the-art technology and advanced design processes, they produce some of the most reliable and powerful tools available on the market. Their products are renowned for their high performance, low maintenance requirements, and long-lasting durability.
Reasons for Recommendation: HUVEMA is an excellent choice for anyone looking for powerful and reliable tools to get the job done right. Their products come with a variety of features that make them user-friendly, including adjustable speed settings and ergonomic handles. They also have built-in safety features like auto shut-off switches to prevent accidents. Additionally, their tools are backed by a comprehensive warranty to ensure your satisfaction.
Key Products
Cordless Drills
Table Saws
Sanders
Jointers
Wood Lathes
Drill Presses
Planers
Miter Saws
Routers and Bits

Profile: ARMPRO is a family-owned company out of Germany that has been providing top-notch metal cutting solutions for over 40 years. They specialize in the manufacturing, development and installation of advanced sawing and drilling technology. Their products boast outstanding performance coupled with reliability and are made to last even under the toughest conditions.
Reasons for Recommendation: ARMPRO has earned its place on this list for their commitment to providing the most innovative and reliable sawing and drilling solutions. Their products are renowned for their ruggedness, longevity and high performance capabilities. They also offer comprehensive after-sales services that guarantee maximum customer satisfaction.
Key Products
Automatic Feeding Systems
Circular Band Saws
High Performance Cutting Machines
Profile Turning and Drilling Lines
CNC Machining Centers
Automated Tubes Processing Centres
Tube Bending Machines
Reason for recommendation:
Armpro attends to any of your machinery requirements and also offers solutions with complete pre-sales and after-sales services. They will offer a lifetime consultant service in your production processes. Their machinery is manufactured in such a way that customers are automatically grown with ease of use, which is why statistics say that 98% of their customers are satisfied with their machinery and 90% of the customers seek their products again and repeatedly.
Profile:TSUNE is a global leader in manufacturing high-performance sawing systems. The company has a rich history of innovation, consistently pushing the boundaries in the domain of sawing technology. Not only does TSUNE provide top-tier equipment, but they also prioritize customer satisfaction, offering unparalleled service and tech support to their clients worldwide.
Reasons for Recommendation: TSUNE's sawing systems stand out due to their unmatched precision, durability, and efficiency. These products have been designed with the user in mind, making them easy to operate and maintain. The company's commitment to innovation is evident in their continual investment in research and development, ensuring they remain at the forefront of the industry.
Key Products
Circular Cold Saws
High-Speed Tube Cutting Machines
CNC Automatic Sawing Systems
Precision Band Saws
Horizontal Bandsaws
Double Miter Saws
Carbide Tipped Circular Saw Machines
Profile: TRENNJAEGER is a renowned name in the field of cutting technology, best known for their exceptional range of sawing machines. With a long-standing legacy of quality and precision, TRENNJAEGER delivers equipment that is designed for optimal performance and longevity. No matter the complexity of the task, their machines ensure accurate and efficient cutting, making them the go-to choice for industry professionals worldwide.
Reasons for Recommendation: TRENNJAEGER's machines are designed with a clear focus on performance, precision and user-friendliness. Excellent build quality and robustness ensure that their products stand the test of time, even in demanding production environments. The accuracy of cuts, diversity in functionality, and overall ease of use make these machines a valuable asset to any manufacturing or industrial setting. Moreover, their commitment to customer satisfaction is reflected through their dedicated customer service and comprehensive product warranty.
Key Products
Circular Cold Saws
Plate and Block Saws
Tube and Profile Cutting Machines
Deburring Machines
High-Speed Cutting Machines
Precision Band Saws
Fully Automatic Sawing Systems
Double Miter Saws
Carbide Tipped Circular Saw Machines
Profile: PEDRAZZOLI, an Italian-based company, is a titan in the manufacturing industry known for its advanced and diverse product line. With a rich history dating back to 1948, PEDRAZZOLI has been committed to innovation and has consistently pushed the boundaries of manufacturing technology. Their unrivaled expertise in creating high-quality machinery, particularly in the field of cutting and bending, ensures that they continue to lead the industry.
Reasons for Recommendation: PEDRAZZOLI stands out due to its high emphasis on quality, durability, and innovation. With their robust and state-of-the-art machinery, they boost operational efficiency and productivity in any manufacturing setting. Their products are designed with the user in mind, ensuring ease of operation and maintenance.
Key Products
Circular Cold Saws
Tube Bending Machines
End Forming Machines
CNC Machining Centers
Fully Automatic Sawing Systems
High-Speed Cutting Machines
Plate and Block Saws
Double Miter Saws
Carbide Tipped Circular Saw Machines
Deburring Machines
Precision Band Saws.
Profile: KALTENBACH, a Germany-based engineering powerhouse, is renowned for its cutting-edge and robust manufacturing solutions. Since 1887, KALTENBACH has been at the forefront of engineering innovation, pioneering the development of advanced machinery that has revolutionized the manufacturing industry. Their extensive experience and commitment to excellence have led to the creation of a broad and diverse product range that caters to a wide array of manufacturing needs.
Reasons for Recommendation: KALTENBACH earns its place on this list due to its relentless pursuit of engineering excellence and its commitment to creating high-quality machinery that drives productivity and operational efficiency. Their mastery in engineering and manufacturing is reflected in their diverse product line, which is designed for optimum performance and durability. Their products are not only reliable, but they also incorporate the latest technology to ensure ease of use and maintenance.
Key Products
Circular Cold Saws
Band Saws
Coping and Drilling Lines
Automated Sawing and Drilling Systems
CNC Machining Centers
Tube Bending Machines
End Forming Machines
Plate and Block Saws
High-Speed Cutting Machines
Conclusion
Overall, these top 10 sawing and drilling machine manufacturers provide the highest quality and performance for metal cutting tasks. All of these companies have decades of experience in the industry and strive to give customers unbeatable performance and reliability with their products. They also offer a wide variety of services from product installation to after-sales support that remain unparalleled in the market. When it comes to metal cutting, these companies have you covered!
Whether it's for small scale projects or large scale industrial operations, one of the top 10 sawing and drilling machines manufacturers can provide the best solution. Each company offers its own unique set of features and capabilities that make them stand out among their competition. Take a look at each one to find the right fit for your needs. With the right tools, you can ensure that your metal cutting operations are done quickly, safely and efficiently!
So what are you waiting for? Choose one of these top 10 sawing and drilling machine manufacturers today to get the best results with your metal cutting projects!
Meta Description:
Explore the best in metal cutting! Choose from the top 10 sawing and drilling machine manufacturers for unparalleled performance and reliability.
Don't forget to share this post!
CONTACT US
Tell us your raw material and working details to get quotations within 24 hours.
WhatsApp Us: +86 159 27 555863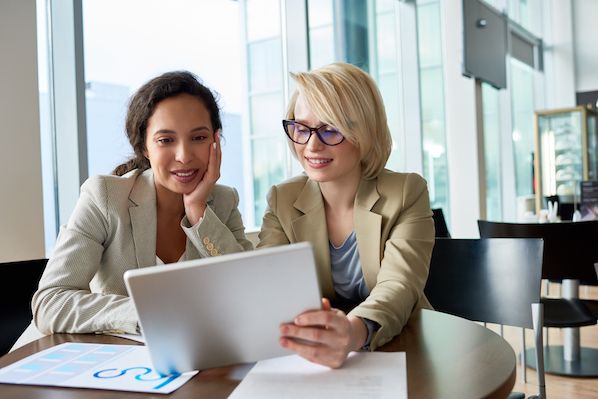 Want the best price & newest metal working machinery buying guide,tips and trends sent straightly to your box?Sign up for Armpro's monthly newsletter,we're free for your consultation and Offer you the most suitable working solutions!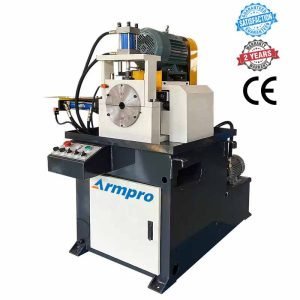 Tell us your material or budget,we'll reply you ASAP within 24 hours