TOP 10 Bar Chamfering Machine Manufacturers
Chamfering machining is the process of cutting or grinding a bevelled edge along the overall length of a particular material. This is usually done to remove sharp edges, facilitate assembly of the materials or improve the aesthetics of the products.
Bar chamfering machines are specialised industrial machines that are designed in order to create chamfered edges on metal bars, tubes and rods. Bar chamfering machines automate the process of chamfering by offering precision, consistency and also increasing the efficiency.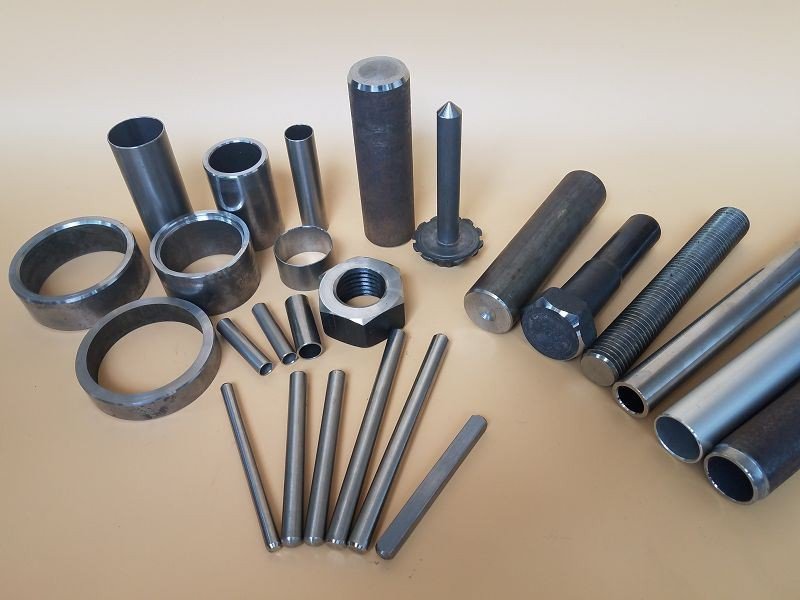 How to make an informed decision when purchasing bar chamfering machines?
Making an informed decision when purchasing bar chamfering machines requires cautious consideration of multiple factors in order to ensure that the chosen manufacturers and machines meet the specific requirements and also provide a good return on the initial investment. For this, it is imperative to identify the best manufacturers in the market, who can provide the machines that meet the desired requirements.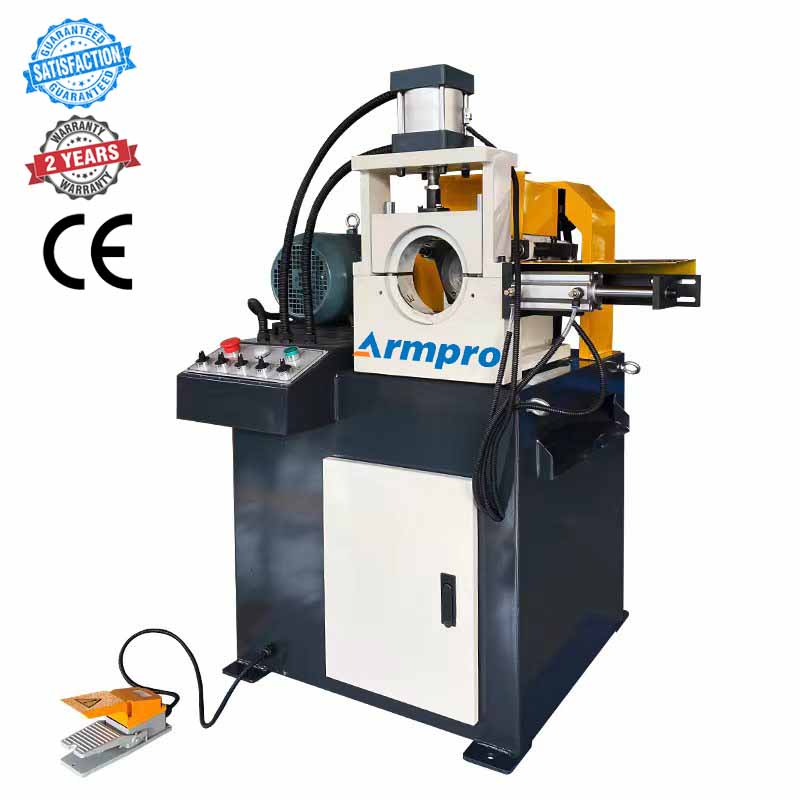 How To Choose The Right Bar Chamfering Machine ?
The following factors can be considered when choosing a manufacturer to purchase a bar chamfering machine for your business.
Define your requirements:this is important to choose the ultimate machine you will be purchasing. For this, make a list of materials that you will be chamfering using the purchased machine, determine the range of the sizes of the bars that will be chamfered, and specify the desired angles and depths of the chamfer. Then go through the suitable machinery to make the trite choice.
Conduct thorough market research:take a deep and thorough analysis of the market, and search for reputable manufacturers and suppliers in the industry who manufacture high-quality bar chamfering machines. Read reviews and case studies to understand the experiences related to other buyers.
Quality and reliability of the machine:conduct a thorough investigation of the reputation of the manufacturer in terms of the quality of the build and the reliability of the machine.
Price and budget: Compare the market pricing of the chosen machines. Make sure to consider the initial cost as well as the long-term operational costs and maintenance costs as well.
Warranty and service contracts:Make sure to review the terms of the warranty and available services in order to ensure that you have proper support and coverage.
This article provides much-needed insights into the top ten bar chamfering machine manufacturers in the present market.
Features and functions to be considered when purchasing bar chamfering machines
Chamfering mechanism: The core of the machine is its chamfering mechanism. The chamfering mechanism involves cutting or grinding the edges of the bar at a particular angle, creating the chamfered profile of desire.
Precision and consistency: The best bar chamfering machines are manufactured to deliver high levels of precision and consistency. This feature is imperative for applications where there should be uniform edges for the final product's quality and functionality.
Safety features:This is a crucial feature in a good chamfering machine. Safety measures are integrated into the design in order to protect operators and prevent any unexpected accidents. This feature may include guarding, emergency stop buttons and automatic shutdown mechanisms.
Automation options: Some advanced chamfering machines manufactured today contain this modern mechanism where there is an automation option. This option may include features like programmable controls, robotic handling and integration with other production processes in the industry.
Maintenance and tooling: It is important to conduct regular maintenance to ensure the machine's continuous efficiency and accuracy. For instance, tooling components like cutting tools and grinding wheels might need regular replacements or resharpening to maintain the initial quality of the machine.
Quality control: This feature is also found incorporated in most modern machines that are manufactured today. The quality control feature contains sensors and measuring devices to ensure that the chamfered edges meet the specifications that are desired to be attained.
Material handling and Feeding: Bar chamfering machines are equipped with mechanisms that are used to handle and feed metal bars into the chamfering process. The method of feeding bars into the machine may vary based on the design. Depending on the machine's design, bars can be fed either manually or automatically from a bulk supply.
Material compatibility: Bar chamfering machines can be designed to work with various types of materials. These may include metals, including steel, stainless steel, aluminium and many other materials. The machine that is most suitable for the company can be chosen by looking into the materials that will be used and the compatibility of the machine with the respective materials.
| | | |
| --- | --- | --- |
| Rank | Manufacturer | Headquarters |
| 1 | OMS Spa | Italy |
| 2 | FAMA Srl | Italy |
| 3 | Reika | Germany |
| 4 | SAFOP Leonard | Italy |
| 5 | Ercolina | Italy |
| 6 |  ARMPRO | China |
| 7 | Mair Research S.P.A. | Italy |
| 8 | Rafter Equipment Corporation | USA |
| 9 | YLM Group | Taiwan |
| 10 | Perfect Machine Tools Co. Ltd. | India |
Profile: OMS Spa. with its headquarters based in Italy, is a renowned manufacturer that manufactures machinery for tube and bar processing. The company is recognised especially for its quality of supply, advanced solutions and dedication to customer satisfaction.
Key Products:
Bar Chamfering machines
Tube bending machines
End forming machines
Reasons for Recommendation:
OMS Spa has a recognised reputation for delivering technologically advanced solutions which gives them a position that can be recommended to a buyer. The company's diverse range of machinery, including chamfering machines, reflects its dedication to meeting customer needs effectively, which can be a key feature to be considered when purchasing machinery for bar chamfering.
FAMA Srl is an Italian company that has a rich history of manufacturing machinery for the bar and tube processing industry. FAMA strongly focuses on innovation and the quality of its products, which has resulted in its establishment as a reliable provider of specialized equipment.
Key Products:
Bar chamfering machines
Tube end-finishing machines
Bar peeling machines
Reasons for Recommendation:
The extensive experience and expertise possessed by FAMA in bar and tube processing make them one of the most prominent recommended choices. FAMA's commitment to innovation and product quality makes sure that their chamfering machines are manufactured in a way that meets the diverse requirements with precision as well as efficiency.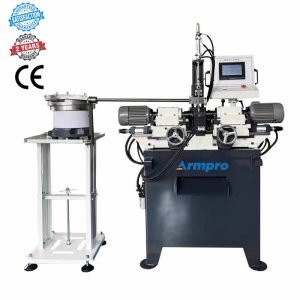 Profile:
A German company, Reika specializes in the manufacturing of production machinery. They strongly pay attention to technologies that enhance innovation and quality engineering while serving industries that demand precision and efficiency.
Key products:
Tube end finishing machines
Tube chamfering machines
Bar chamfering machines
Reasons for Recommendation:
The emphasis of Reika on innovative technologies and precision aligns with the demands of the present industry and the market. Their range of end-finishing and chamfering machines provides reliable solutions in order to achieve accurate and consistent results.
Profile:
SAFOP Leonard is a well-established manufacturer based in Italy. They specialize in bar chamfering and peeling machines. With an experience that runs for decades, SAFOP Leonard caters to various industries with machinery that provides high-quality solutions.
Key Products:
Bar chamfering machines
Bar peeling machines
Reasons for Recommendation:
The specialization of SAFOP Leonard in the production of chamfering and peeling machines highlight their expertise in this particular niche. The machines that are manufactured by SAFOP can be recommended for industries that are seeking precision and efficiency in chamfering and related processes.
Profile:
Ercolina is an Italian company that has a global presence and specializes in tube and pipe-bending machines. They have a constant commitment to the precision and performance of the machines they manufacture. Through this commitment, they cater to various metal-forming needs of the industry.
Key products:
Tube bending machines
Pipe bending machines
Bar Chamfering Machine
Tube notchers
Mandrel benders
Reasons for recommendation:
Ercolina becomes an unarguable choice due to its reputation for precision and performance. The versatility of their bending machines, some with chamfering options, offer precise solutions for industries that require accurate and efficient processing of metal.

Armpro Tools and Machinery CO., Ltd. is one of the premier metalworking companies in china, exists for more than 20 years in the industry. Its innovationof high efficiency and competitive accessories helps to provide customers with the best-in-class.
Key Products
Armpro produces metalworking tools and machinery related to the drilling, tapping, and chamfering work sector. Especially,they provide the necessary metalworking products used in the automotive  industry,  molds  &  dies,  auxiliary  in  CNC  machines,  plate industry, mechanization industry, aerospace industry, consumer electronics, medical industry,  defence  industry,  and  oil  &  gas  industry.  Among their  products,  Armpro articulated tapping and threading machines have a very high-end market.
Bar chamfering machines
Grinding Machine
Bandsaw Machine
Sheetmetal Working Machine
Pipe Chamfering Machine
Reasons for recommendation:
The main focus of Shanghai Dirui is to manufacture high-quality machinery in the steel and rebar processing sector. This fact positions them as a suitable recommendation option. They design their machinery to give maximum efficiency. Their bar chamfering machines, which are specifically designed to deliver the best efficient workforce, are recommended for industries that are seeking reliable solutions in this field.
Key features:
WideSelection for different applications
Highrigidity
High-quality
Highproduction efficiency
Lowercost
ErgonomicDesign
Withoutstandingengineering and advanced technology
Checkedand inspected fully before delivery
2 yearswarrantyfor all products
FastDelivery
7.Rafter Equipment Corporation
Profile:
Located in the USA, Rafter Equipment Corporation specializes in designing and manufacturing tube and bar processing machinery equipment. They emphasize custom solutions and engineering expertise which sets them apart and distinguishes them in the industry.
Key products:
Tube mills
Pipe mills
Bar chamfering machines
Reasons for recommendation:
The Rafter's Equipment Corporation can be considered a valuable choice. This is because they focus on customization and engineering excellence of their products. Their bar chamfering machines are built to high standards and offer reliability and performance for various applications in the industry.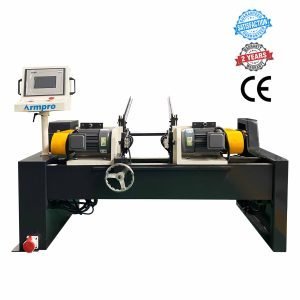 Profile:
Mair Research S.P.A., a leading company which is based in Italy, is a renowned company for designing and manufacturing machinery that is used in various industries. The fact that they have a diverse portfolio reflects their commitment to providing customized solutions to meet the specific needs of the manufacturing industry.
Key products:
Bar chamfering machinery
Automatic bar inspection systems
Testing machines
Reasons for recommendation:
The ability of Mair Research S.P.A. to provide customized solutions based on the needs of the customer can be considered as a key advantage and an important factor to make them a choice of recommendations. The chamfering machines manufactured by Mair Research S.P.A., alongside inspection and testing systems, cater to industries with unique requirements. Overall, these make them the perfect choice for recommendation.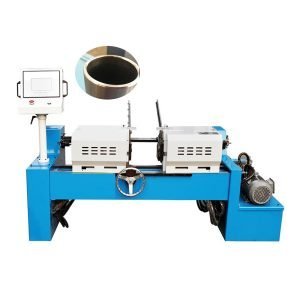 Profile:
YLM Group is based in Taiwan. It is a major player when we consider the field of tube and pipe-bending machines. Their commitment and interest in using cutting-edge technology and international standards have greatly contributed to the reputation they have gained in the global market.
Key products:
Tube bending machines
Pipe bending machines (including models with chamfering capabilities)
Bar Chamfering Machine
Reasons for recommendation:
YLM Group of Companies are dedicated to technological advancement. This fact itself makes the company a noteworthy option. The comprehensive range found in their bending machines which are mixed with chamfering features, is the best evidence to showcase their commitment to offering versatile solutions.
10. Perfect Machine Tools Co. Ltd.
Profile:
Perfect Machine Tools Co. Ltd., is a leading machiner manufacturer based in India. It is a trusted provider of metal processing machinery. They are committed to the concept of innovation and quality control and this feature has earned them a very solid reputation in the market.
Key products:
Bar chamfering machines
Pipe notching machines
Tube end-finishing machines
Reasons for recommendation:
The focus of Perfect Machine Tools on innovation and quality is based simultaneously on the industry's needs. The range present in their machinery, including the solutions for chamfering, is suitable for industries seeking processing equipment that are efficient and reliable.
Conclusion
Conclusion
Bar chamfering machines contribute to streamlining production processes, reducing manual labour, enhancing efficiency and improving product quality. They play a crucial role in industries in which precision, sustainability and efficiency are essential in producing chamfered edges on metal bars and tubes. By systematically considering the factors mentioned in the article, an informed decision can be taken about purchasing a bar chamfering machine which will align with your needs of production, quality standards and financial budget constraints.
The realm of bar chamfering machine manufacture is dominated by a number of manufacturers that have established themselves on solid ground in the industry. This establishment wouldn't have come through a mere timespan but through years of hard work and research and development. The article speaks about ten such leading companies that play a crucial role in the industry. These top ten companies, spanning the globe from Italy to Germany and beyond, have earned their position in the industry through their continuous combination of innovation, precision and a commitment towards meeting the diverse needs of industries located worldwide.
Ultimately, the ranking of these manufacturers may evolve over time, but their impact on the industry and its trajectory will always remain significant. As businesses will continue to seek solutions that are reliable and efficient in order to fulfil their chamfering needs, these companies will remain as a testament to the spirit of innovation, dedication to quality, and the pursuit of excellence that drive the world of bar chamfering machine manufacturing forward and beyond.
Don't forget to share this post!
CONTACT US
Tell us your raw material and working details to get quotations within 24 hours.
WhatsApp Us: +86 159 27 555863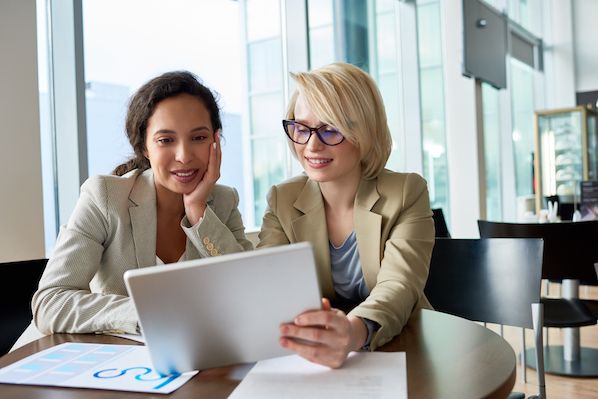 Want the best price & newest metal working machinery buying guide,tips and trends sent straightly to your box?Sign up for Armpro's monthly newsletter,we're free for your consultation and Offer you the most suitable working solutions!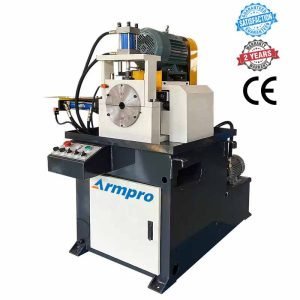 Tell us your material or budget,we'll reply you ASAP within 24 hours