TOP 10 Pipe Chamfering Machine Manufacturers
Pipe chamfering machines are specialized tools which are used to create chamfered edges on pipes or tubes precisely and efficiently, saving time and labor costs. Industries such as manufacturing, construction, plumbing, automotive, and aerospace are doing their chamfering processes using pipe chamfering machines to enhance the overall quality of the finished products.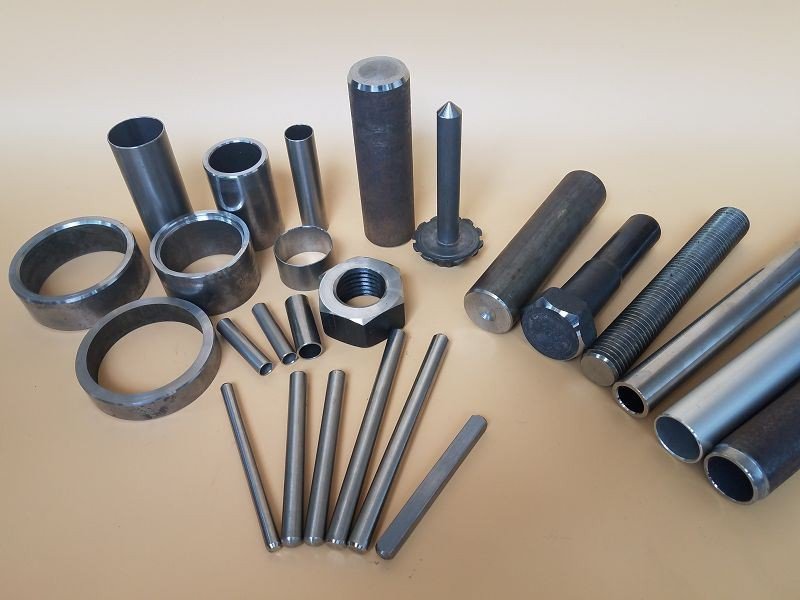 How to make an informed decision when purchasing pipe chamfering machines?
In order to fully reap benefits of pipe chamfering machines for your business or project, you must need to identify who are the best for purchasing such equipment from. So, this article provides valuable insights that allow you to find the most suitable machine. let's know the top 10 pipe chamfering machines manufacturers that can lead you to excellence in your field.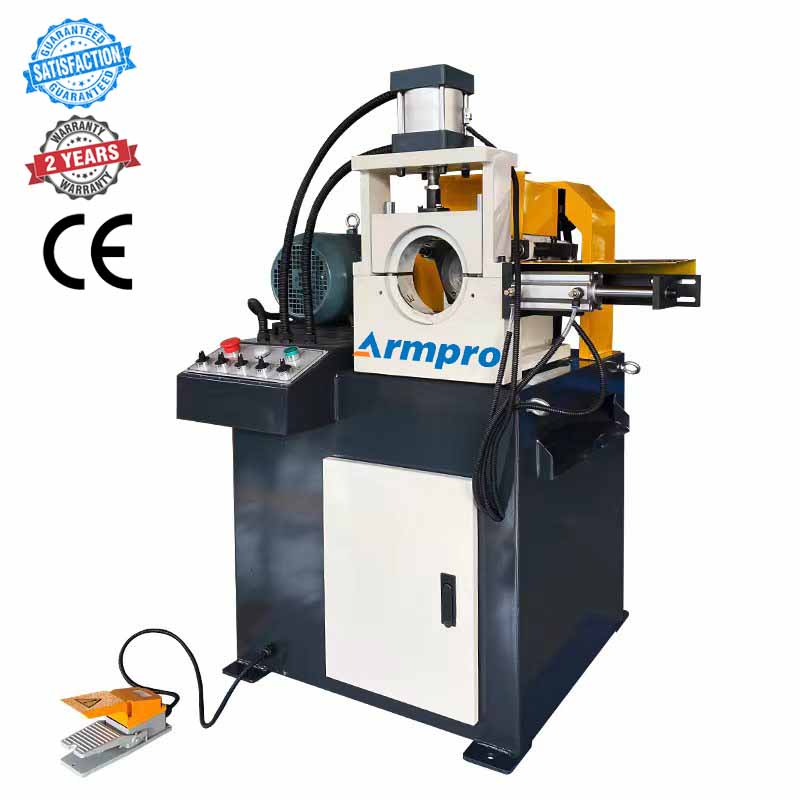 | | | |
| --- | --- | --- |
| Rank | Manufacturer | Headquarter |
| 1 | BARDONS & OLIVER | Northeast Ohio |
| 2 | Alfa Metal Machinery | Istanbul, Turkey |
| 3 | Alro Steel | Jackson, Michigan, USA |
| 4 | Rabbit Tool | Rock Island, United States |
| 5 | World Machinery & Saw | California, USA |
| 6 | ARMPRO | CHINA |
| 7 | Bültmann GmbH | Germany |
| 8 | SOCO Machinery | Taiwan |
| 9 | RALC ITALIA | Italy |
| 10 | Faccin | Italy |
Bardons & Oliver is a well-established company was founded in 1891 and has been in operation for over a century. It is renowned for providing innovative solutions as well as high-quality machinery and equipment to various industries including automotive and transportation, energy and utilities, construction, and general manufacturing in metalworking, oil and gas, automotive, aerospace, and more. Although the company is based in the United States, it offers its machinery and services to customers worldwide.
Key Products
Pipe, Tube & Bar Processing Machines

Automatic Cutoff Lathe
Pipe Chamfering Machine
Chamfer/End Finish Machines

Rotating Head/Rotary Head Cutoff Machines

RH High-Production Series
RH-Flex Series

Rebuilds & Retrofits

B&O Upgrades & Tune Ups
Machine Rebuilds
CNC Control Retrofits

CNC Turning Machines

2-Axis Machines

Hydraulic Cylinder Piston Rod Systems
Hydraulic Cylinder Tube Systems
Chuckers
2-Axis Slant Bed Lathes
2-Axis Big-Bore Lathes

4-Axis Machines
Center-Drive Lathes
Disc Lathes
Sub-Spindle Lathes
4-Axis Slant Bed Lathes
4-Axis Big Bore Lathes

Automation
Bar Feeders & Material Handling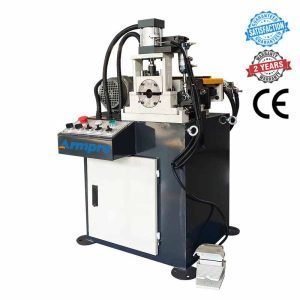 Recommend Reason
Bardons & Oliver is a highly trusted company with a long track record of experience and expertise in the field of pipe chamfering machines manufacturing,which has been stable since 1891
The company is expertise to provide a wide range of pipe chamfering machines compatible with different industries and custom machinery too
Bardons & Oliver has placed a strong emphasis on technological advancements and innovations in its machinery, including in-house engineering expertise, cutting-edge technologies, automation, Fanuc robotics certification to improve productivity and streamline processes
Having ISO 9001:2015 emphasis on quality and consistency of their products
It offers machinery and services to international markets
They provide excellent customer support directly at the customer's location and after-sales service including technical assistance, spare parts availability, training, and after-sales service and maintenance services
Bardons & Oliver offers comprehensive and customized solutions tailored to the specific needs of each customer
Alfa Metal Machinery is considered as the biggest supplier in East Europe in machinery manufacturing established in 2003. They offer industrial tools and accessories internationally, especially for metalworking, fabrication, and manufacturing. The company supplies its services and maintenance in Romania, Ukraine, Czech, Slovakia, Bulgaria, Serbia, Croatia, Montenegro, Bulgaria, Moldova, Hungary, Poland, Latvia.
Key Products
Blanking Machine
Boring Machine
Broaching Machine
Pipe Chamfering Machine
Coping Machine
Cutting Machine
Deburring Machine
Deep Hole Drilling
Drilling Machine
EDM Machine
Flame cutter Machine
Hobbing
Lapping
Laser cutting Machine
Milling Machine
Notching Machine
Planning Machine
Punching Machine
Reaming Machine
Sawing Machine
Shaping Machine
Shaving Machine
Shear Machine
Slotting Machine
SRB
Tapping Machine
Thread cutting Machine
Trimming Machine
Turning Machine
Waterjet cutting Machine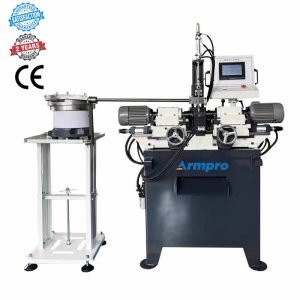 Recommend Reason
Their diverse product range allows customers to find the right solutions for their specific needs
Alfa Metal maintains high precision in their machine tools
The company is reputable for high-quality machinery that ensures reliability and durability of their products
The company has been certified by ISO 9001/2008
In addition to offering customer service, technical support, and after-sales services, and expertise in the purchase of machinery
They offer a personalized approach to each customer and provide training if needed
Alro Steel operates as a metals service center in North America, providing a wide range of metal products and metal processing services to customers in different industries, including manufacturing, aerospace, automotive, construction, and more. It was established in 1948 by brothers Alvin and Robert Glick as a small tool and die shop. Today they have over 75 locations in 15 states.
Key Products
Metals Products
Industrial Supplies
Plastics Products
Metals Processing

Flame Cutting
Grinding
Plasma Cutting
Plate Laser Cutting
Precision Plate Sawing
Precision Milled Super Square
Press Brake/Forming
Thermal Processing
Tube Cutting & Chamfering
Tube Laser Cutting
Saw Cutting
Shearing
Waterjet Cutting

Industrial Supply Services
Plastic Processing
Recommend Reason
Altro Steel has been operating since 1948 as a reliable and stable leading company for 75 years
The company offers a wide range of metals and industrial supplies for various applications and customized solutions
Alro's on hand inventory is unmatched in the industry in terms of quality and quantity
Alro Steel has Over 75 locations in 15 states across the United States, allowing fast delivery on the very next day
Alro steel offers 24/7 shopping at the local stores or online via AlroOnlineStore.com
Altro Steel provides customized solutions tailored to the specific needs of each customer
Rabbit Tool is one of the well reputed manufacturers of machine tools for tubing and pipe, situated in USA. It was established by its founder and president O.J. Birkestrand about 30 years ago. Rabbit Tool all started with a hand-held cut-off tool and now it has evolved with a full line of handheld, portable and shop machines.
Key Products
Tube & pipe cutting machines
Tube & pipe deburring
Center drilling machines
Tube forming Machines
Pipe Chamfering Machine
Precision leaf samplers
Firs sprinkler Ind. Machines
Wind machines
Recommend Reason
Rabbit Tool have a diverse and comprehensive product range with customization capabilities
Rabbit Tool offers fast and high-precision in the cutting process on round pipe and tube
Rabbit Tool has a high level of knowledge and understanding in the field as they been serving fabricators of all sizes for over 40 years
Their machines are well known for efficient and economical
As they supply replacement parts, their customers experience longer-lasting and reliable machinery
Rabbit Tool offers technical support at any stage of operation
Their products are highly reliable and quality designed, tested, and built
Their machines are designed by Birkestrand adds credibility to their quality and performance
5.World Machinery & Saw, Inc.
World Machinery & Saws System Company is considered as a leader in the machine dealers industry located in California. They are maintaining partnership with SOCO Machinery Co. as a SOCO national distributor. World Machinery & Saw for providing laser cutting and tube benders services. World Machinery & Saw is specialized in circular saws, high speed saws in cutting bar stocks, and tube fabricating equipment in all phases.
Key products
Laser Cutting
Tube+Bar Cutting
Pipe Chamfering Machine
Tube Benders
Recommended reasons
World Saw Machinery collaborates with SOCO Machinery Co., which is a a reputable partner manufacture high-quality equipment
Since they manufacture their own machinery, World Saw Machinery likely has in-depth knowledge of their equipment's design
Free and complete consultation service is offered to its customers
Their equipment offers the highest productivity at the lowest cost
Replacement parts for their equipment are available
They always ensure timely delivery
World saw machinery customized their products according to individual requirements

Armpro Tools and Machinery CO., Ltd. is one of the premier metalworking companies in china, exists for more than 20 years in the industry. Its innovationof high efficiency and competitive accessories helps to provide customers with the best-in-class.
Key Products
Armpro produces metalworking tools and machinery related to the drilling, tapping, and chamfering work sector. Especially,they provide the necessary metalworking products used in the automotive  industry,  molds  &  dies,  auxiliary  in  CNC  machines,  plate industry, mechanization industry, aerospace industry, consumer electronics, medical industry,  defence  industry,  and  oil  &  gas  industry.  Among their  products,  Armpro articulated tapping and threading machines have a very high-end market.
There are 28 specific metalworking types of equipment under the following categories.
Tapping Machine
Drilling Machine
Grinding Machine
Bandsaw Machine
Sheetmetal Working Machine
Pipe Chamfering Machine
Recommend Reasons
Armpro has achieved a full set of professional  certifications -CE ISO OHSAS.Long-term experience in the industry and strong customer relationships motivate people to invest in Armpro products. It is available for pre-sale consultation, and after-sales service,24/7. Ampro is regarded as a reliable exporter and supplier of metalworking machinery in China due to the sustainable solutions it provides for metalworking needs.
Key features:
WideSelection for different applications
Highrigidity
High-quality
Highproduction efficiency
Lowercost
ErgonomicDesign
Withoutstandingengineering and advanced technology
Checkedand inspected fully before delivery
2 yearswarrantyfor all products
FastDelivery
In 1946 Bültmann GmbH was started by Wilhelm Bültmann in Iserlohn, Germany. At the beginning it was a small workshop specializing in the production and repair of machines and equipment for the steel and metalworking industries. Today Bültmann GmbH has grown as a leading manufacturer of machines and equipment for various metal processing applications. They are expertise in the fields of peeling, pointing, straightening, and other processes used in the production of steel bars, tubes, and wires.
Key products
Production lines
Peeling
Straightening
Drawing
Pointing
Internal gripping of tubes
Cutting
Chamfering / End finishing
Handling / Separating
Non-destructive testing devices
Heating / Annealing
Other equipment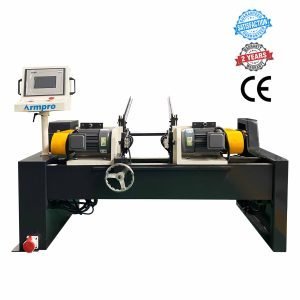 Recommend Reason
Bültmann GmbH's has long-standing presence from 1946 in the market indicates reliability and experience in the industry
Their machines and equipment are robust, durable, and capable of delivering consistent performance
As Bültmann GmbH's investment in research and development, they always update with industry-standard-compliant machinery and latest technology
They cater to various markets and industries internationally
Bültmann GmbH offers assembly services, inspection and maintenance services and after-sale service
Adhering strictly to timely deliveries and guarantee of at least ten years for their parts
The company's use of high-quality 3-D scanning technology to improve the service
Digitalized Documentation is provided for making it easier for customers to operate and maintain the equipment
SOCO was initiated in 1979 as a Manufacturer for offering Solutions for the Tube and Pipe industry. It was the pioneer in this industry in Taiwan and has now become a global leader who offers more than 50 brands in 50+ Countries. The CNC machinery solutions provided by Soco which enable advanced technology and unsurpassed machine performance in tube and pipe processing.
Key products
Laser cutting
Tube benders
Tube cutting
Non-ferrous cutting
Tube end finishing
Pipe Chamfering Machine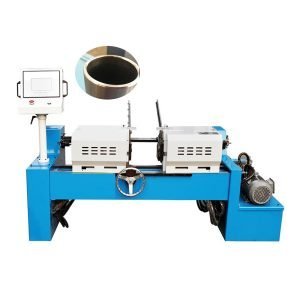 Recommend Reason
Their extensive experience and success in the industry since 1960 are indicators of their expertise and reliability
Provide cutting-edge solutions
High efficiency in products through continuous development and Innovation
User-friendliness in products
Available high precision as well as high-quality parts and machines
Provide After-sales service efficiently through their customer relationship management and tooling processing center
SOCO's achievement of ISO 9001 and 14001 certifications implies assurance of their product and service quality
Ralc Italia is a renowned Italian company founded by Andrea Lazzarini in 1991. The company is offering innovative and customized solutions to serve as an ideal partner for mechanical engineering companies worldwide. They specialize in designing and developing technologically advanced automated industrial machinery for pipe, sheet metal, and wire machining. RALC ITALIA has thirty years of experience and expertise in high-level design.
Key Products
Machining centres
Cutting lines
Pipe  Chamfering machine
Sheet metal processing
Wire processing
Special machines
Recommend Reason
Ralc italia offers comprehensive support service by expert technicians from installation to the end of the machine's service life
Provides easy-to-follow maintenance instructions and remote assistance too
Builts high-tech systems for every sector
Provides cutting-edge and highly technological automated industrial machinery
More than thirty years of experience and expertise
They have a large selection of spare parts for all standard and custom components.
Ralc italia is a reputed exporter to 56 countries for 4000+ clients worldwide
Walter Faccin started the Faccin in 1960's and it's become as a global leader in designing, manufacturing, and selling a variety of metalworking machines. The company specializes in plate bending rolls, angle rolls, dished head production lines and special machines for steel bending. Over 60 years in the field of metal forming, three leading brands and more than 30.000 machines successfully installed.
Key Products
Bending Rolls
Angle Roll Bending Machine
Dished Heads
Pipe Chamfering Machines
Recommended reasons
Faccin's ISO 9001 certification indicates high standard of quality in their production processes
They maintain high precision, performance and productivity in products
Technologically advanced up-to-date features are included in the products through theircontinuous innovation
Largest Production Facility in the World reflects their industry leadership and expertise in this field
Faccin know as a leader and expert in the industry as the manufacture who has largest production facility in the world
They maintain a wide range of products
Enables global sales and after-sales service to make easier for customers to access their products and receive support when needed
Conclusion
Conclusion
Pipe chamfering machine manufacturers play a vital role in enhancing pipe production processes.  With the growth and evolution of industries, the demand for efficient and precise chamfering machines is increasing over time. Knowing the top manufacturers allows you to identify the companies that manufacture high-quality and reliable pipe chamfering machines. Being aware of those leading pipe chamfering machine manufacturers can save you time and money by helping you make a smart decision when purchasing this critical equipment for your industrial or manufacturing needs. As a result, you will become a great in your industry.
Don't forget to share this post!
CONTACT US
Tell us your raw material and working details to get quotations within 24 hours.
WhatsApp Us: +86 159 27 555863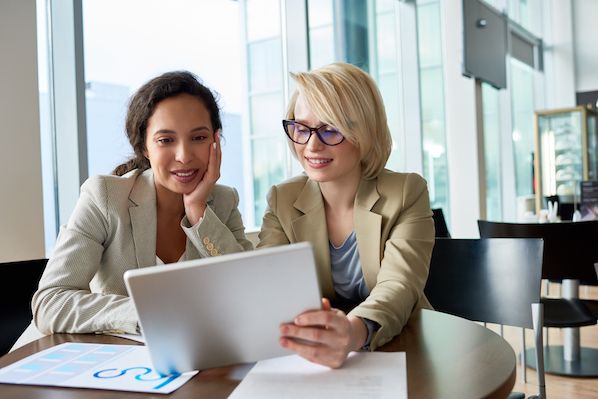 Want the best price & newest metal working machinery buying guide,tips and trends sent straightly to your box?Sign up for Armpro's monthly newsletter,we're free for your consultation and Offer you the most suitable working solutions!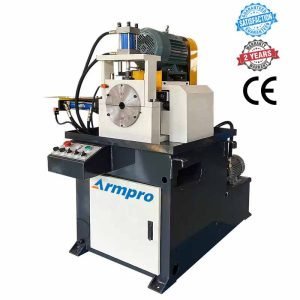 Tell us your material or budget,we'll reply you ASAP within 24 hours