Top 10 CNC Pipe Cutting Machine Manufacturers
CNC (Computer Numerical Control) Pipe cutting machines are automated tools that are designed in order to revolutionize the process of cutting pipes with much detailed accuracy, speed and versatility. CNC Pipe cutting machines are widely used across various industries, including manufacturing, construction, automotive, aerospace, and many more industries where pipe cutting should be conducted precisely and considered as a critical and crucial component of production and assembly. 
How do you make an informed decision when purchasing CNC pipe-cutting machines?
Purchasing a CNC pipe Cutting machine requires careful consideration of several factors in order to ensure that the machine which is selected aligns with the specific needs, requirements and objectives of your company. Below is a specified guide that will help you make a well-informed decision. 
Identify the types of pipes that will be available in your company to work with - the material, and size of the pipes. determine the volume of the pipe cutting that is anticipated to be used in your company. Also, specify the required amount of precision of the cuts that you will be using on the CNC pipes like straight cuts or bevels.
Determine a clear picture of the budget that is needed for the CNC pipe-cutting machine which includes the purchasing price, cost of installation as well as maintenance expenses. conduct a comparison of your budget to the cost of various machines that are available in the market while keeping in mind that the more advanced the features are, the higher the price of the machines.
Analyse machine features and specifications
The features and specifications of each CNC pipe-cutting machine will depend on the manufacturer. therefore, conduct a thorough analysis of the technical specifications of each machine while paying special attention to features like the capacity of cutting speed of cutting accuracy, repeatability as well and software compatibility and ease of use.
Safety features of the machine
Verify whether the machine has adequate and appropriate safety features like emergency stop buttons, safety interlocks and protective enclosures which will ensure the safety of the operators and also prevent any unexpected accidents.
Analyse the reputation of the supplier
It would be better if possible to visit and examine the supplier's facility in order to see whether the machines are perfectly working in action as well as assess their build quality and the process of manufacturing.
Look for references and recommendations
Try to find recommendations and references from companies that have already purchased the machines from the manufacturer you are considering to purchase your machine. this will help you to build up a clear picture of the machinery you intend to buy and allow you to make a decision based on these references.
| | | |
| --- | --- | --- |
| Rank | Manufacturer | Headquarters |
| 1 | Hautau | USA |
| 2 | Tube Form Solutions | Indiana |
| 3 | SOCO Machinery  | Taiwan |
| 4 | HGG | Netherlands |
| 5 | Haven Manufacturing Corp. | USA |
| 6 | Armpro | China |
| 7 | Winton Machine Company | USA |
| 8 | Fuji Machinery Works | Japan |
| 9 | RALC | Italy |
| 10 | Schwartz-Robitec  | Germany |
Profile: Hautau Group, based in the United States, offers a complete line of tube cutoff lathes and beveling machinery and equipment for the tube processing industry. They have managed to manufacture the safest, most advanced and most efficient machinery for tube cutting - A rotating head tube cutoff lathe which holds the tube in place. They have a specific design that increases the efficiency of the work as well as the safety of the operators as well. Their products are designed in such a way that chamfers are produced on all finished tube edges operation, there will be no need for deburring and secondary chamfering.
Key Products:
RC compact tube cutoffs

RC-H Overhead tube cutoff lathes

Endfinish and bore machines

Tube bundle loaders and feeders

CNC Pipe Cutting Machine

Length sorting and robotics

Customised systems
Reasons for Recommendation:
The 45-year-long experience of Hautau in the industry makes them a liable manufacturer to purchase CNC pipe-cutting machines. Their high-tec designs with cutting-edge technology as well as the service and support offered to the customers help them to obtain a stand in the industry as a successful manufacturer. 
Profile: Tube Form Solutions offer CNC tube-cutting machinery for manufacturers who are involved in building products such as hydraulic lines, exhaust system,s, seat frames, fuel lines and brakes. In addition to these, they also offer machinery and equipment for products like structural components, water lines and much more.  
Key Products:
CNC Tube Benders

Tube End Formers

CNC Pipe Cutting Machine

Tube Bending Machines

Tube Cutting Machines

Tube Fabrication 
Reasons for Recommendation:
At Tube Form Solutions, all of their products, including bend dies, clamp dies and pressure dies, are custom-designed in order to meet the specific requirements of the customer. Also, their machinery and equipment like mandrels, wiper dies, inserts and holders are manufactured to meet the highest standards, thereby ensuring the longest life and performance consistency as possible. 
Profile: SOCO Machinery, headquartered in Taiwan, is a popular and successful company that has established its name and reputation within the industry by delivering pipe-bending and cutting machinery and equipment that are used in various industries all around the world. Their machinery is used in many industries like sports machinery manufacturing, healthcare, and automation systems. From objects at a playground to giant structures at airports, garage tools to spare parts for automobiles and aircraft parts, from electric cars to parts of windmills, SOCO Machinery is a proud partner and plays a  successful and crucial role in bringing the industry forward.
Key Products:
Automation cells

Laser cutting machines

Tube bending machines

Tube cutting machines

Non-ferrous cutting

Tube end finishing machinery

CNC Pipe cutting machine
Reasons for Recommendation:
With years of experience SOCO has succeeded in gaining a specified reputation among customers by their industry-leading research and development and designing capabilities. also, they have a unique way of designing their machinery, which ultimately results in fulfilling the requirements of the customer with high precision and accuracy while giving a high efficiency. 
Profile: HGG is a reputed manufacturer of pipe-cutting machinery, based in the Netherlands. They offer machinery and equipment that are built on high precision and offer the user complete freedom to execute any form of complicated profiling in steel pipes, beams, box sections and other profiles in means of sizes and other specifications. They also offer machinery for various industries like construction, shipbuilding and offshore companies that are involved in the process of the piping industry. 
Key Products:
Robotic plasma cutting machine

Beam cutting machine

Pipe profiler with rollerbed

CNC Pipe cutting Machine

Pipe and Vessel head-cutting machine

Profile cutting machine
Reasons for Recommendation:
HGG, in recent years, has expanded their stand by forming partnerships and cooperating with other industry leaders. This provides them with a larger scope to deliver their machinery. Some such industry leaders are Tekla, Hypertherm and Messer. 
5.Haven Manufacturing Corp.
Profile: 
For over 50 years, Haven Manufacturing Corp. has established its solid reputation in the industry as a leader in tube-cutting and pipe-cutting machine manufacturing. Their unwavering stand has been built through the support they gained by building and delivering specialized machinery in order to meet their customers' expectations and requirements. 
Key Products:
Dual-blade Cutoff

Kleencut Supported Shear cutoff

Haventrak Flying Mill Cutoff

Tube-facing and chamfering machines

Trimming and parting machines

CNC Pipe Cutting Machine

Customized material handling solutions
Reasons for Recommendation: 
Their concentration towards providing cost-effective machinery accompanied with superior service, technical expertise accompanied by research and innovation, has made them a prominent star in the long list of satisfied customers who are spread worldwide across various industries. 

Profile:
Based in China, Armpro has been leading the industry and engaged in the development, production and manufacturing of metalworking machinery and tooling equipment. They pay serious attention towards fulfilling the needs of every customer. This has resulted in positive  responses from  more  than  98%  of  their  customers  and  about  90%  of their customers return to them for more service. Armpro also receives a lot of recommendations from their customers due to the exceptional machinery.
Key Products
Armpro produces metalworking tools and machinery related to the drilling, tapping, and chamfering work sector. Especially,they provide the necessary metalworking products used in the automotive  industry,  molds  &  dies,  auxiliary  in  CNC  machines,  plate industry, mechanization industry, aerospace industry, consumer electronics, medical industry,  defence  industry,  and  oil  &  gas  industry.  Among their  products,  Armpro articulated tapping and threading machines have a very high-end market.
Bar chamfering machines
Grinding Machine
Bandsaw Machine
Sheetmetal Working Machine
Pipe Chamfering Machine
CNC pipe bencing machine
Reason for recommendation:
Armpro attends to any of your machinery requirements and also offers solutions with complete pre-sales and after-sales services. They will offer a lifetime consultant service in your production processes. Their machinery is manufactured in such a way that customers are automatically grown with ease of use, which is why statistics say that 98% of their customers are satisfied with their machinery and 90% of the customers seek their products again and repeatedly.
Profile: 
Winton Machine Company was founded by Lisa and George Winton in the year of 1997. With 25 years long experience, Winon Machine Company is dedicated to building factory-level automation machines for tube fabrication and coax fabrication. Also, they work with customers who are based within various companies and spread across a variety of industries like Refrigeration, HVAC, Construction, Aerospace, Furniture, Medical, Electronics and much more.
Key Products:
Tube Fabrication Machines

CNC Orbital tube benders

Rotary tube benders

Serpentine tube benders

CNC roll blenders

Compression tube benders

CNC Pipe-cutting machines

Rotary position uncoilers

End formers

Tube Fabrication systems

Hand benders

Digital protractors

Crimp0ing and swaging machines
Reasons for Recommendation:
Their 225 years of experience along with their vision to place a strong stand in the industry by manufacturing machines with high quality, precision and accuracy makes them a reliable manufacturer to purchase from. One key speciality of their manufacturing is the fact that their automation solutions helped to build the NASA Mars Exploration Rover, Mars 2020, Raytheon Iron Dome Weapon System which was used to protect over 8 million people in Israel and also mass production of refrigerators that were bui8lt on General Electric Assembly Lines. 
Profile: Fuji Machinery, headquartered in Japan, has 40 years of experience in the design and manufacture of pipe-related specialized machines. Their main products include pipe-making machines, metal forming and metal processing equipment, flat metal processing and manufacturing machines, and single tube pipe manufacturing equipment. Their products stand unique as they offer to design and produce their machinery based on the needs and wants of the customers, and have managed to establish a number of processes that have created products which go beyond the field of pipes. 
Key Products:
CNC Pipe cutting machinery

Laser cutting machines

Tube bending machines

Tube cutting machines

Tube end finishing machinery

Non-ferrous cutting

Automation systems
Reasons for Recommendation:
The quality of their machinery and equipment has been aptly certified with their acquisition of the ISO 9001 certificate, the international standard for quality assurance. This is the result of Fuji's string to maintain and improve high quality and customer satisfaction. They also pay high attention to high standards by adjusting the cost, productivity and accuracy of their machinery according to their customer needs.
Profile:
RALC is a specialized manufacturer well known for precision bending machines for tubes and pipes. Headquarters based in the UK, the company offers high precision and high-quality solutions that are tailored to various industries. Their specialized expertise lies in providing customized solutions that meet strict accuracy, efficiency and quality standards.
Reason for recommendation:
They are known for providing machinery and equipment with high precision. The main feature of their products is that they are designed to provide specialized solutions for various industries that require precision, accuracy and efficiency, and located all around the world. 
Key products:
CNC Tube Bending Machines

CNC Pipe Bending Machines

Pipe End finishing machines

Tube end-finishing machines

Automatic Pipe Cutting Machine
Profile: 
Schwartz-Robitec is a CNC tube and pipe bending and cutting machinery manufacturer based in Germany. They possess global recognition and are renowned for their commitment to providing high-quality solutions, also offering advanced technology and high quality in their processes.  
Key Products:
CNC Pipe Bending Machines

CNC Tube bending machines

CNC Pipe Cutting Machine

Bench tapping machines

Belt Grinding machines 
Reasons for Recommendation:
Their global recognition is built through the machinery offering high build quality and precision in their equipment. Also, their constant research and development enables them to be up-to-date with the market making them a suitable manufacturer to purchase and attend to all your machinery needs and requirements. 
Conclusion
Conclusion
In conclusion, the industry of CNC pipe-cutting machines is a dynamic and ever-evolving industry. This world is driven forward by innovation, precision and efficiency. The above report on the top ten CNC Pipe cutting machine manufacturers may have shed light on the remarkable landmarks gained by reshaping the industries that are spread across the globe. 
If you are considering specific requirements and facing budget constraints, this list can offer you guidance and it is assured that you can confidently reach up to them. Rest assured, it is important to conduct thorough research and analysis when selecting the right CNC pipe-cutting machine and consideration of long-term benefits is essential as well. 
Don't forget to share this post!
CONTACT US
Tell us your raw material and working details to get quotations within 24 hours.
WhatsApp Us: +86 159 27 555863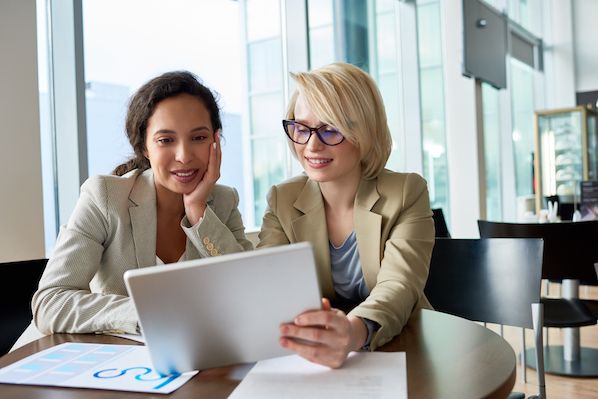 Want the best price & newest metal working machinery buying guide,tips and trends sent straightly to your box?Sign up for Armpro's monthly newsletter,we're free for your consultation and Offer you the most suitable working solutions!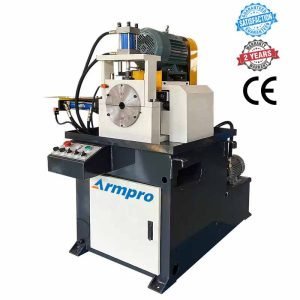 Tell us your material or budget,we'll reply you ASAP within 24 hours