Top 10 Pillar Drilling Machine Manufacturers
If someone needs to perform a bulk of drilling operations with extreme stability and accuracy,  a pillar drilling  machine will be the most effective and efficient solution to choose.
A pillar drill (also known as a drill press) is a versatile machine that can drill single holes into a variety of materials.
In many workshops and manufacturing plants around the world, pillar drilling machine is very high on the list of machine tools they use.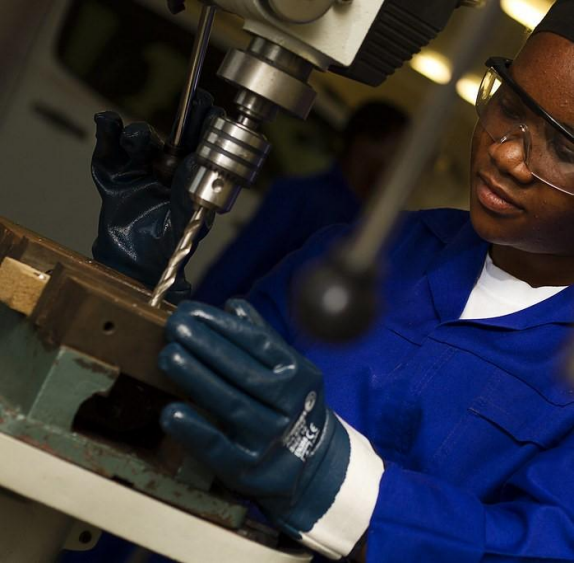 The global drilling machine market value is expected to reach $28.76 Billion by 2025, growing at a CAGR of more than 5 % during the forecast period of 2023 through 2029.
Many end-user industries, such as automotive, aerospace, military & defence, and oil & gas, contribute to the growth of the market primarily.
The manufacturing equipment industry requires these machines in almost every sector, although they are expensive.
Top 10 Pillar Drilling Machine Manufacturers
The  drilling  machine  market  is  changing  rapidly with the  ongoing  expansion  of the industry  and  advancement  in  technology.  A significant market  share in the drilling machines market is held by large manufacturing companies. Through strategic business methodologies, they try to gain a competitive advantage in the industry to be a key player.
By 2023,  these companies are  ranked   as  the  top   10   Pillar   Drilling  MachineManufacturers  in the world based on an in-depth analysis of the current state of the market.
Background:
In 1923, KNUTH was established by Gerhard Knuth in Königsberg, Germany as a small industrial supplies business. Currently, the KNUTH Group operates in 45 countries and has subsidiaries in the USA, Russia, Romania and South Africa. By this time they have installed more than 150 000 machines worldwide.
Key Products
The company has a wide portfolio of CNC machines, conventional machines including lathes, mills, drilling and grinding machines, and a wide varietyof sheet metal working technologies such as laser, water, and plasma cutting machines, bending machines, shears and press brakes.
Lathes
MillingMachines
GrindingMachines
DrillingMachines
IndustrialSaws
EDMMachines
LaserCutting Machines
PlasmaCuttingMachines
WaterjetCutting Machines
Presses
SheetMetal Processing
Tubeand Profile Processing

Recommend Reasons
Knuth is a reputed company which supplies a diverse range of conventional and CNC metalworking machines suitable for every workshop, from steel construction to repair shops. The consultants and technicians are very professional, skilled and trusted and always available for the start-up, maintenance and repair of KNUTH machines.
Key features:
Awiderange of applications
Cost-efficientanddesigned for longevity
Versatility
High-techprecision
Easytooperate and require little maintenance
Theresulting quality keeps secondary operations to a minimum
Ideallysuited for large and heavy workpieces.
Abilityto form very fine figures on steel as well as non-ferrous metals.
Ergonomics
Includeshigh-qualitysmart solutions
Evenwithout prior knowledge, the work is done cleanly, quickly and accurately.
Allowadaptationto special requirements.
Awide range of accessories and spare parts are available for all machine types
Offerwarrantieson machines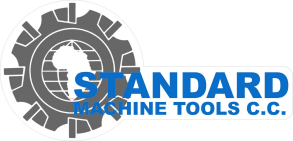 Background:
Standard Direct was established in 1982 and have supplied 8000+ machines for 2500+ businesses, especially in the engineering, fabrication and manufacturing sector so far. Their teams are situated in South Africa, Hong Kong and Panama City but offer global sales and support online. Standard Direct only build machines on order.
Key Products
The company supplies a standard branded range of industrial-grade machine tools as well as custom designing and building machine tools.
Metalworkingmachinery
CNCmachinery
Fabricationequipment
Hydraulicpresses
DuctManufacturingequipment
Eccentricpresses
EDMsparkeroder and wire cut portable machinery
Tubeworkingmachinery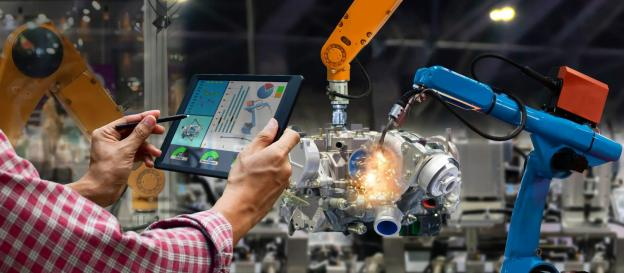 Recommend Reasons
Standard Direct offers the best value products and service worldwide as well as on local levels to help their clients. It enables easy access forclients to the team and makes strong relationships  with  clients. Standard Direct pushes  their  finance  partners  to structure a finance deal forgetting a new machine if needed.
Key features:
Widerange of industrial grade machine tools
Productscan be customised or pre-tooled and made job specific
Cost-efficiency
Moreeffectivein operations
Reliableand accurate
Suitthe buyers' countries' specific electrical and safety standards.
Offera 12-month Warranty on all the products.
Pricesof the  machines  are  not  inflated  and  do  not  include  hidden  costs for infrastructure or services, do not use.
Easyaccessto spare parts as well as a network of machine technicians to do repairs
Offera  number  of  financial  options  including  Rent-to-Own  and  asset  sales designed for Machine tools.
Assistand advise customers throughout the whole buying process and regards their projects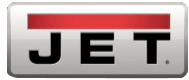 Background:
JET Tools, owned by JPW industries is a full-line tool maker that offers woodworking, metalworking, lifting system, and work-holding solutions. Leslie P. Sussman started JET Equipment in 1958 and the metalworking products became its core business line by the early  '80s. Today, there  are  550+  service centres nationwide and they manufacture equipment in a couple of countries including the United States.
Key Products
Jet has over 40,000 parts available in its stock. There is a high demand for metalworking equipment, including lathes, band saws, and table saws in the industry.
AirFiltration
Drilling
Elite
Forming
Grinding/Finishing
Milling
Sawing
Turning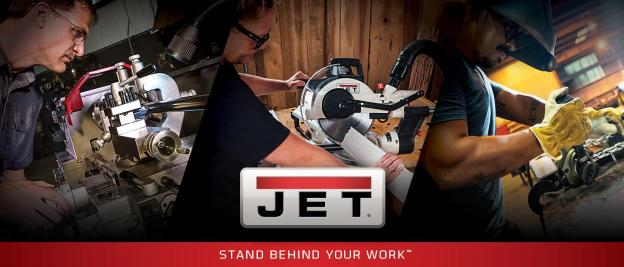 Recommend Reasons
Jet tool  is a brand that offers affordable alternatives to more high-end metalworking equipment. The team offer a more comprehensive service and support system to their customers through decades of experience. There  are  facilities  to  gain  real-time technical service from authorized service centres in all 50 states, USA and throughcustomer support websites too.
Key features:
High-endmetalworking equipment
40,000+ UniqueParts In Stock
Precision
Withstandthe extreme conditions of industrial job sites
Reliability
Fineproduction
Goeswith mid-range budget
Availabilityof replacements for older tools
Industry-leadingwarrantiesattached
Real-timetech support included
Readytoship within 24-48 hours

Background:
Grizzly Industrial, Inc. is a national retail, mail order and e-commerce company, located in the U.S.A.  The founder & CEO, Shiraz Balolia, began Grizzly in 1983 by buying used lathes, fixing them and selling them for a little profit but it has become one of the largest machinery companies in the United States eventually. Their showrooms are located on the West Coast and in the mid-South of the USA, as well as in Asia.
Key Products
Grizzly Industrial products can be found in all sizes of shops from the large industrial to the  smaller  cabinet  and  machine  shops, and garages as well. Grizzly jointers, bandsaws, table saws sande and resaw machines have an extremely good market in the industry.
Lathes
Mills
Combolathe mills
Drillpresses
Horizontalbandsaw
Verticalbandsaws
Sanders
Brakes
Shears
Sliprolls
Grinders
Sharpeners/Buffers
Surfacegrinders
Welding
CNC
Aircompressors
Dustcollection
Specialty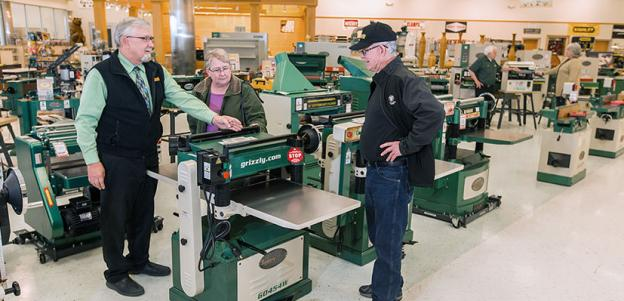 Recommend Reasons
Grizzly is an award-winning company for their metalworking machinery and accessories distribute  globally. They  ship  99% of all orders on the same day. Grizzly   is selling directly  to  the  customers.  Their  large  distribution  centres  and  showrooms facilitate economical  shipping. Trained technicians  and the staff concern to help even in after-service.
Key features
Over87,000 different metalworking machinery matching for all sizes of shops
Lowerprices
Highin quality and value
Good-cuttingproduction and workflow
Highefficiency
Durability
Trustworthiness
Digitalizedfeatures
Overamillion parts in stock at any given time
Fastandeconomical shipping
Warranted
Onlinepurchasing available

Background:
Weiler is a traditional  family  business  started  at  Herzogenaurach  In  1938  and the company owners are the Weiler and Hubmann families. The company has earned an excellent reputation among customers from a wide range of industries, including tool and mold making, maintenance andproduction, education and training, oil extraction, medical engineering, energy generation, and general mechanical engineering. Weiler has launched sites in Germany, Czech republic and USA.
Key Products
WEILER is currently the market leader for engine lathes and cycle-controlled lathes in German-speaking  countries.  Over 160,000 units  in a wide range of industries and applications have been sold.  Their  wide  range  of  products  includes  conventional, servo-conventional,cycle-controlled and CNC precision lathes as well as radial drilling machines.
Enginelathes
Servoenginelathes
Cycle-controlled
4-waybed
CNC
Portabledrilling machines
Radialdrillingmachines
WEILER has been rewarded for the quality and value of metalworking  equipment products. Decades of  experience of  WEILER and its highlytrained and motivated workforce have led to increased customer satisfaction. Moreover,  advice  on  a one-to-one basis will make everything easy for their customers.
Key features:
Enablefastand precise work
Highestquality
Greatflexibility
Fairprices
Productivity
User-friendly
Widerangeof components
Designedformaximum set-up and maintenance
Allrelevant functional and latest safety assemblies and components are tested.
Trainingby the specialists
Programmingsupport

Armpro Tools and Machinery CO., Ltd. is one of the premier metalworking companies in china, exists for more than 20 years in the industry. Its innovationof high efficiency and competitive accessories helps to provide customers with the best-in-class.
Key Products
Armpro produces metalworking tools and machinery related to the drilling, tapping, and chamfering work sector. Especially,they provide the necessary metalworking products used in the automotive  industry,  molds  &  dies,  auxiliary  in  CNC  machines,  plate industry, mechanization industry, aerospace industry, consumer electronics, medical industry,  defence  industry,  and  oil  &  gas  industry.  Among their  products,  Armpro articulated tapping and threading machines have a very high-end market.
There are 28 specific metalworking types of equipment under the following categories.
Tapping Machine
Drilling Machine
Grinding Machine
Bandsaw Machine
Sheetmetal Working Machine
Workshop Machine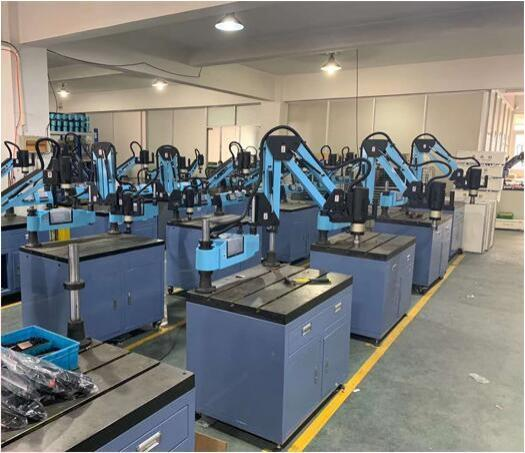 Recommend Reasons
Armpro has achieved a full set of professional  certifications -CE ISO OHSAS.Long-term experience in the industry and strong customer relationships motivate people to invest in Armpro products. It is available for pre-sale consultation, and after-sales service,24/7. Ampro is regarded as a reliable exporter and supplier of metalworking machinery in China due to the sustainable solutions it provides for metalworking needs.
Key features:
WideSelection for different applications
Highrigidity
High-quality
Highproduction efficiency
Lowercost
ErgonomicDesign
Withoutstandingengineering and advanced technology
Checkedand inspected fully before delivery
2 yearswarrantyfor all products
FastDelivery

Background:
WMW Machinery is a leading conventional and CNC machine tool supplier located in New York, USA.  In 1973, The parent company of WMW Machinery was started as a distributor of machine tools. Today, their production is delivered in worldwide covering North America, South America, Asia and Europe.
Key Products
WMW Machining Company builds a wide variety of customized CNC machine tools. An inventory of 4000 items is available under the WMW brand name.
Grindingmachines
Horizontalboring & milling machine
Lathes
Kneetype milling machine
Radialdrillingmachine
Machinecenters
CNCrouters& cutters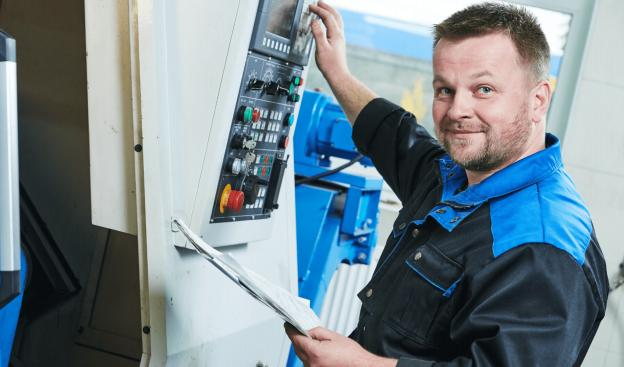 Recommend Reasons
WMW consists of a skilled and experienced team to assist in machineries and tools upon customer requests. TÜV  has certified all products of WMW and they are made according to ISO 9001:2015. The company conducts laser equipment inspection as well as  a preventive maintenance program to ensure the accuracy and quality of the equipment.
Key features:
Sturdy
Versatile
Highperformance
Maximumproductivity
User-friendly
Trouble-freeoperations
Appropriateforheavy industrial work
Smoothoperation
High-qualitymaterials and components
Awide range of sizes, features, options and accessories
Canbe personalized according to your needs
Urgent(sameday) stand by service
Repairsand parts replacements
8. Willis Machinery & Tools

Background:
Willis Machinery and tools serves a large number of machine tools to customers in  the United States & Canada for more than 50 years. The company was initiated by Willis Boice in 1963 by offering solberga upright drills and bergonzi radial drills.
Key Products
Today,  Willis manufactures products used by large companies to  small job  shops. Among them, CNC and conventional lathes and milling machines, upright and radial drilling machines, and surface and cylindrical grinders can be found as major products of Willis. Wills has mainly 44 productsunder the following categories.
CNClathes
Conventionallathes
CNCmills
Conventionalmills
Drillingmachines
Grindingmachines
Workholding& box tables
Recommend Reasons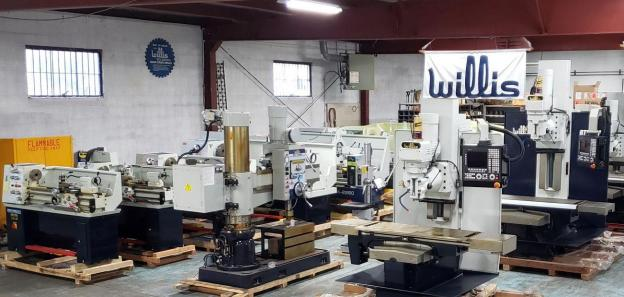 With the ever-changing needs for manufacturing, Willis  Machinery has been able to keep up withthe changes because of their knowledge and advanced technology they use in. Also, the customer service always is prompt and willing to help with even small questions.Thus,Willis Machinery has a large repeat customer base.
Key features:
Latesttechnology
Advancematerials
Highaccuracy
Highprecision
Easeandefficiency
Lowprice
Highproductivity
Trouble-freeoperation
Alarge number of machine tools
Manydifferentstyles
Accordingto safety standards
9. Beaver Industrial Supply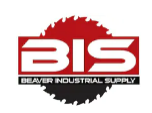 Background:
Beaver Industrial Supply was one of the first online sellers in the U.S. The company was founded in  1986 but it was bought by John Krumrey in 1996. Later, BIS became an e-commerce distributor for a wide range of woodworking and metalworking tool brands too.
Key Products
High-end saws, planers, sanders, lathes, joiners, drills and dust extractors are the top products of Beaver Industrial Supply offer. BIS carries those products under several brands  which  are  Festool,  JET tools,  Powermatic,  Mirka  abrasives,  Fein tools  and Sawtrax.
There are 1520 metalworking pieces under BIS as categorized below.
Drills
Dustcollection
DigitalProtectors
Lathes
Metalforming & ironworkers
Millingmachines
Visesandlifting systems
Saws
Welding
MetalFinishing
Recommend Reasons
Beaver  industrial  supply  works  as  an  e-commerce  distributor  to  make  purchasing distantly  and  easy. All  the products  of BIS are very reliable  as they comply with ANSI/ASME  B30. 1  and  PALD- 1  standards.  Also,  their  customer  service  is  readily available  for  their  customers in any of case. For orders over $150,  they offer free shipping,  and  unused  orders  can  be  returned within  30  days. Customers can earn reward points onevery purchase as well.Key features:
Carries30,000+ tools and machines from industry-leading name brands
Increasesproductivity and efficiency
Highprecision
Accuracy
Consistentproduct quality
Increasedproduction speed
Nowaste
Enhancedpersonnel safety
Costeffectiveness
stabilityand versatility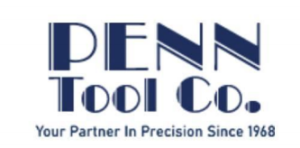 Background:
Since 1968 Penn Tool Co. is providing the best metalworking, tooling, and machinery. Its founder, Gene Elson, started the company as a small hardware store, but it grew into a huge company in the machinery manufacturing industry, offering a broad range of precision tools.
Key Products
With  Penn Tool  Co.,  metalworkers  of all skill levels can find the tools they need to complete any project.Their products include categories which are including Abrasives, Air Power Tools, Cutting Tools, Electrical Tools & Supply, Flat-stock & Fasteners, Hand Tools,  Inspection and GaugingInstruments, Machine Safety Guards,  Machinery Accessories, Metal Working Machinery, Material Handling, Precision Measuring, QualityControl  Products, Meters  & Calculators, Optical Inspection Equipments, Industrial Books, Safety Products, Storage Tool Chests, Clamping and Work-holding Devices.

Recommend Reasons
Penn Tool Co. is specializing in precision measuring instruments and has expanded the market in  new ways  to engage with  customers  closely  and  easily. They facilitate Superior Customer Service, on-time delivery as well as smooth proper invoicing too. Key features:
Highlytechnical and advanced industrial shop tools and machines
Adiverse line of industrial machine tools online
Precisionaccuracy
Maximizeefficiency
Minimizemistakes
Optimizeproductivity
Versatile
Enduringreliability
Durability
Easytouse
Conclusion
Conclusion
It is needed to identify the vendor offers high-class pillar drill machines which fulfil the needs of individual projects, and small and large workshops for commercial projects successfully. These top 10 pillar drilling machine manufacturers in the world in 2023 can be recommended highly for customers according to their features, functions, prices as well as the service that comes up with the products from the company.
Don't forget to share this post!
CONTACT US
Tell us your raw material and working details to get quotations within 24 hours.
WhatsApp Us: +86 159 27 555863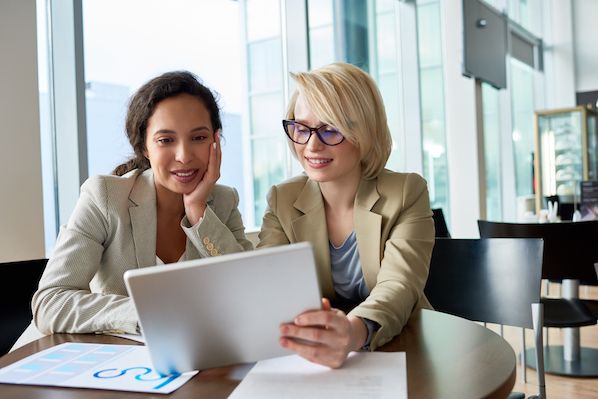 Want the best price & newest metal working machinery buying guide,tips and trends sent straightly to your box?Sign up for Armpro's monthly newsletter,we're free for your consultation and Offer you the most suitable working solutions!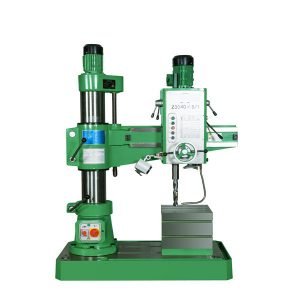 Tell us your material or budget,we'll reply you ASAP within 24 hours